Top Virtual Reality Sex Apps and Platforms in 2019
The porn industry is a highly visual industry and it has always been anchored on the delivery of high-quality audio-visual content. The emergence of immersive technologies such as virtual reality, augmented reality and mixed reality was therefore always expected to drive this industry to new frontiers.
Various immersive virtual reality sex platforms are currently springing up across the world. With the launch of new high-spec high-end virtual reality headsets such as the Oculus Quest, Oculus Rift S and Valve Index among others that now promise high-resolution VR viewing at an affordable price, the porn industry has gone a notch higher in the delivery of powerful visual experiences.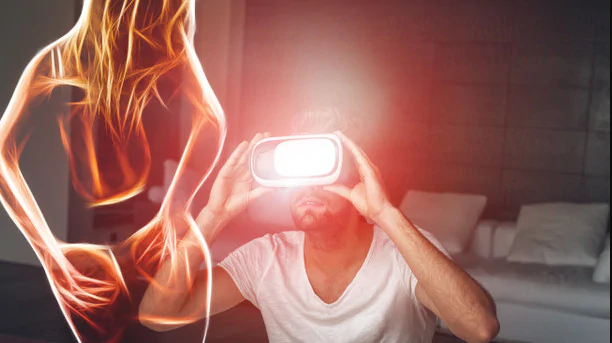 The trajectory of virtual reality is following that of the early World Wide Web where the adult industry is the primary driver (or disproportionate) contributor to content consumption. This is not just due to the demand for adult content but the fact that the adult industry has always been at the vanguard of cutting-edge technological innovation. The adult industry pioneered the web cams, ecommerce as well as streaming technology as pornographers tried to solve the problem of content delivery and monetization of adult content.
Virtual reality and eventually, mixed reality porn is following the same path as its 2D predecessors. However, VR elevates the experience to the next level and as innovations continue to grow, immersive technology is expected to take the adult industry to a level where the line between the real and the virtual will be blurred. Pairing virtual reality with haptics technologies and teledildonics takes the experience to a level where the porn consumer becomes a participant more than just a passive voyeur. It drops the viewer right into the middle of a very realistic and very immersive scene that looks almost real.
Various porn studios and VR developers have emerged to leverage the power of VR to deliver high-resolution and realistic VR adult content. Here is a look at some of the top apps and platforms for VR porn:-
Sex Like Real
Sex Like Real describes itself as the Netflix of VR porn. The virtual reality platform contains more than 6000 virtual reality films that have been produced by some 75 leading porn studios including Light Southern, BaDoinKVR, VRBangers and RealJam VR.
The platform takes you into a world of virtual porn flicks that cover every imaginable porn genre ranging from hardcore to orgy, Japanese, kinky, BDSM and horror porn among others. You can go from immersive hardcore orgies to swinger parties.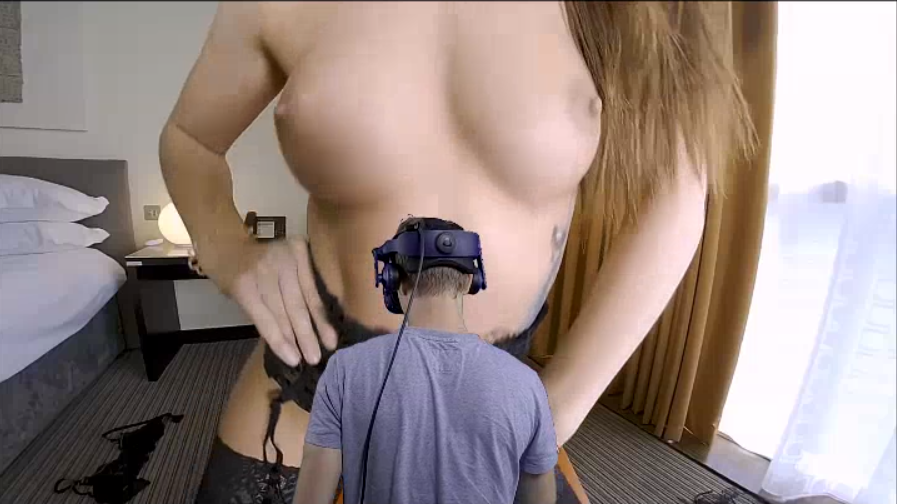 The performers in virtual reality porn app Sex Like Real will be interacting with the cameras and communicating directly with the viewer. It's considerably better and more immersive than the experience you'd get from watching porn websites such as Pornhub.com. The user or viewer is able to virtually inhabit the body of the performer. If you are a man, you can even get the experience of having a big appendage.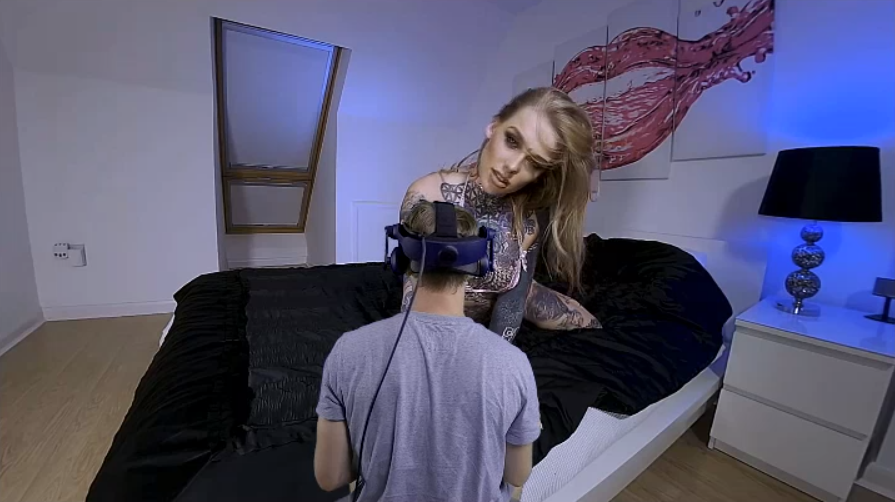 The Sex Like Real app is made both from a men's perspective and from a woman's perspective. In the woman's perspective, the viewer can inhabit the body of a slim female performer and indulge in a threesome sex orgy with some two hot men. The woman's point of view can also indulge you in a kinky lesbian sex scene with another latex-clad performer alongside her sex slave. The virtual reality experience enables you to stimulate yourself while also watching the performances.
Wankz VR
Wankz VR is one of the most dedicated virtual reality porn sites. Launched in 2016, the VR porn platform has evergreen porn content and uploads new adult VR content twice every week. It's a subscription-based VR porn platform but the prices are fairly affordable, costing less than $5 per month than its leading competitors. Wankz VR also offers a $1.99 two-day trial which also includes a full virtual reality scene that you can download and keep.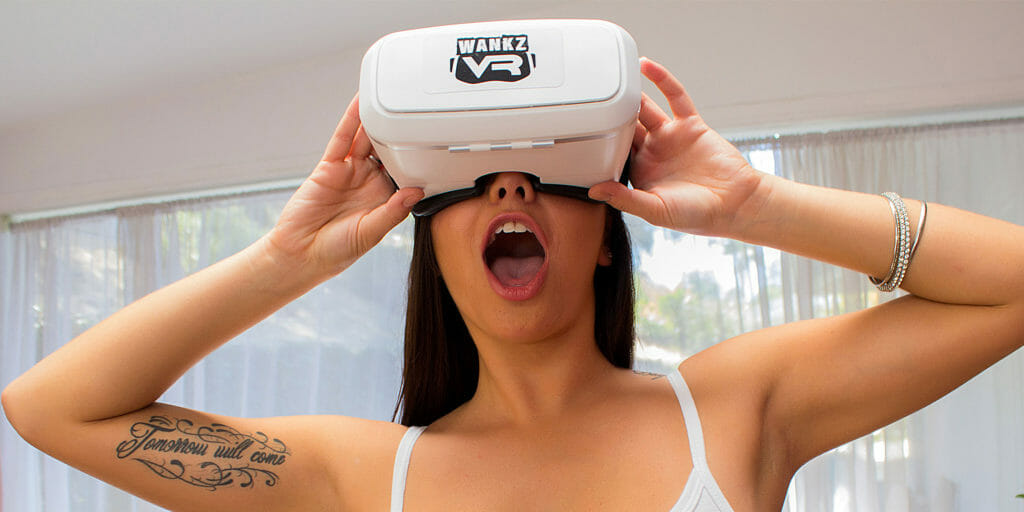 The best deal on the platform is one that costs $78.84 per year, providing users with a  whopping 67% discount for access to the VR adult content. The big plus with Wankz VR is its massive catalog as well as the length of the scenes in the VR renderings so there is sufficient content to keep you busy throughout the year and give you the full value's worth of your money.
Wankz VR Cost
$1.99 for a two-day trial which includes a full download for one VR scene.
$19.99 per month
$78.84 Per year
Advantages of Wankz VR
It's much cheaper than other adult VR content
The scenes are very long for VR adult content. The scenes will last anywhere from 50 minutes to 90 minutes.
There are more than 330 titles to sample and new content is added to the platform every three to four days.
High quality 4K videos to provide you with a fully immersive experience.
There is a mix of performers including new performers and the more established performers such as Ivy Wolffe, Mia Malkova and Janice Griffith. There are many upcoming starts in the numerous scenes on the platform.
Great categories and filtering: You can filter the content by searching for a performer that will suit your preferences. For example, you can find performers based on age, ethnicity etc. There is a total of 64 different categories that you can choose from.
Wide range of scenes that will cover every porn genre imaginable.
Interactive videos: the platform supports various smart toys that can transform the experience into a very interactive one. Through the FeelConnect app from FeelME, the platform can sync to a teledildonic sex toy to enable you to participate in some of the scenes.
Yanks VR
The Yanks VR platform is a virtual reality porn platform for women and by women. Unlike other leading porn platforms which contain content on sex between men and women, content on Yanks VR is lesbian-focused. So if you are looking for something other than the male gaze, then you can head to this VR platform.
Costs
$39.95 per month
$71.95 for three months
$119.85 for six months
$189.95 per year

The Yanks VR content platform is considerably more expensive than Wankz VR. If you want to access this content, you will have to fork out quite a bit. It's starting price of $39.93 per month is the highest for any virtual reality adult site. Even if you purchase the $71.95 three-month package, the monthly cost will still average to $23.98. The annual package of $189.95 still averages to $15.83 per month so whatever the package of Yanks VR that you go for, you will still have to part away with a significant surcharge.
Membership benefits
Get access to stunning 4K video content. No matter the type of content, whether a masturbation or a lesbian orgy, you will get a crisp and beautiful delivery.
The amateur content is authentic feeling; the VR platform promises only content with real orgasms and a more natural performance and it largely lives up to the promise.
You can look forward to evergreen content as the site is updated multiple times per month.
The content is female-produced. For a change, you can have refreshing content that brings out the explosive female sexuality. You can easily get hooked once you start watching this.
The performer profiles on Yanks VR is extremely detailed. You can learn a lot of details about each of the performers including the books they read, hobbies and astrological signs among others.
Available on various virtual reality headsets including Samsung Gear VR, Oculus Rift, HTC Vive, PlayStation VR and Google Cardboard.
Badoink VR
Badoink VR is one of the few adult entertainment platforms that is exclusively focused on virtual reality so if you are looking for a platform for some specialty virtual reality content, this would be a top choice for you.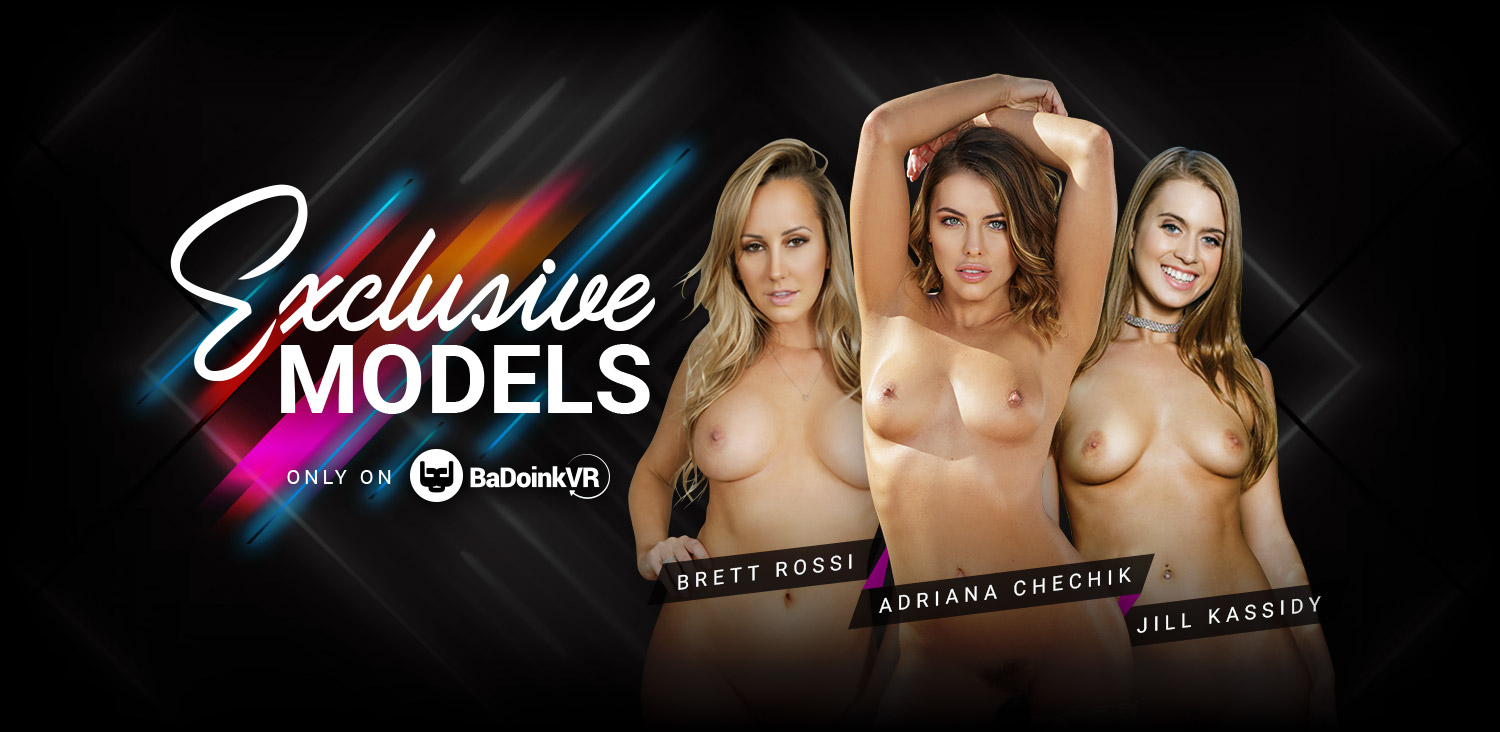 It is one of the most prolific VR-focused brands in the adult space, releasing new high-quality VR porn content every week. Badoink VR is an umbrella brand for various virtual reality brands in the adult space including BabeVR, VRCosplayX and RealVR. The brand includes VR content from some of the most famous adult entertainment stars such as Tori Black and August Ames. The site is also nicely designed with ease of navigation that makes for an enjoyable viewing and browsing. You can look forward to a clean user experience with very vivid scenes. Badoink VR offers the following membership options:-
1-day access for $1
Monthly access for $24.95 (Comes with a 30% discount plus a free virtual reality headset).
1-year access worth $90 (costing $7.5 per month plus a free virtual reality headset)
KinkVR
If you are looking for something off the beaten path, then KinkVR is your perfect choice. The platform is the VR arm of the popular BDSM site Kink.com, an adult website where you can indulge your darkest fantasies.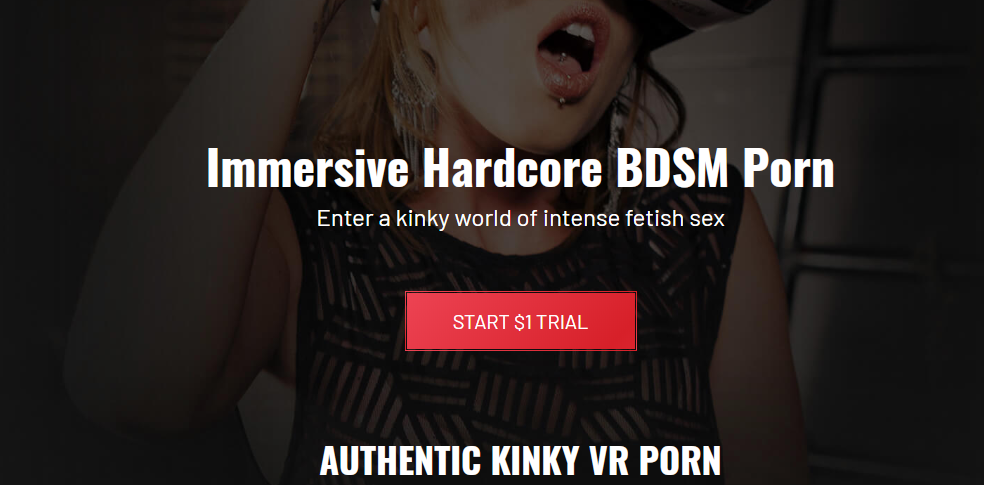 It's no platform for vanilla content. KinkVR will appeal to you if you like BDSM, straight gay, trans, cis, solo or every type of role-play scenarios that you can imagine. The site is relatively new and is only updated once a week so the content catalogue is not as huge. It's your VR destination for kink content. The membership options are as follows:-
One month's access: $24.95
1-year access: $71.40 (or $5.95 per month which is billed once)
1-year all-access pass: $179.40 (or $14.95 per month which is billed once. The option includes BurningAngelVR and HoloGirlsVR)
VirtualRealGay
VirtualRealGay was founded in 2015 and was the first virtual reality porn site in the web that was exclusively gay. With just 60 videos so far and slow and fat between updates, it is not an extensive catalogue of VR gay porn but the site has been ramping up content creation in the recent months so it is likely to grow at faster rate and the subscription fees will likely increase. You can join now to get membership access at an affordable access early on.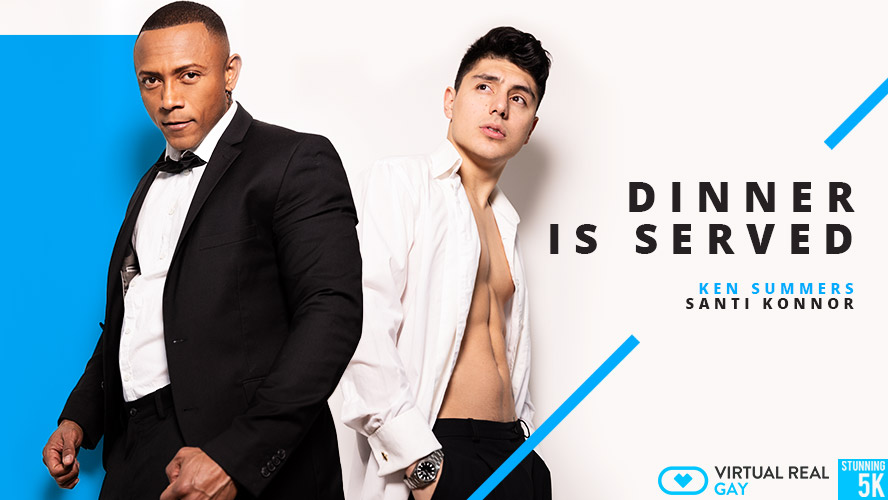 Content on VirtualRealGay covers all genres of gay sex ranging from parodies to gonzo scenes. There are even clips on the site that provide support for teledildonic technology, transforming you into an active participant in the VR porn rather scene rather than just a passive voyeur. So if you have a smart sex toy, you can join right into the action. The content is currently not very diverse but it's some really good content with well-shot scenes and excellent performers. You can subscribe to the VirtualRealGay content at a price at $9.95 per month. Adding new downloads will cost you $15.99.
Camasutra Industries
Camasutra Industries is an adult company that deploys hundreds of cameras to create 3D digital avatars of some of the leading adult performers in the industry. Viewers can indulge themselves in the experience by reaching to "touch" the avatar images that have been rendered on their virtual reality headsets and these images will "move" or respond to the touch.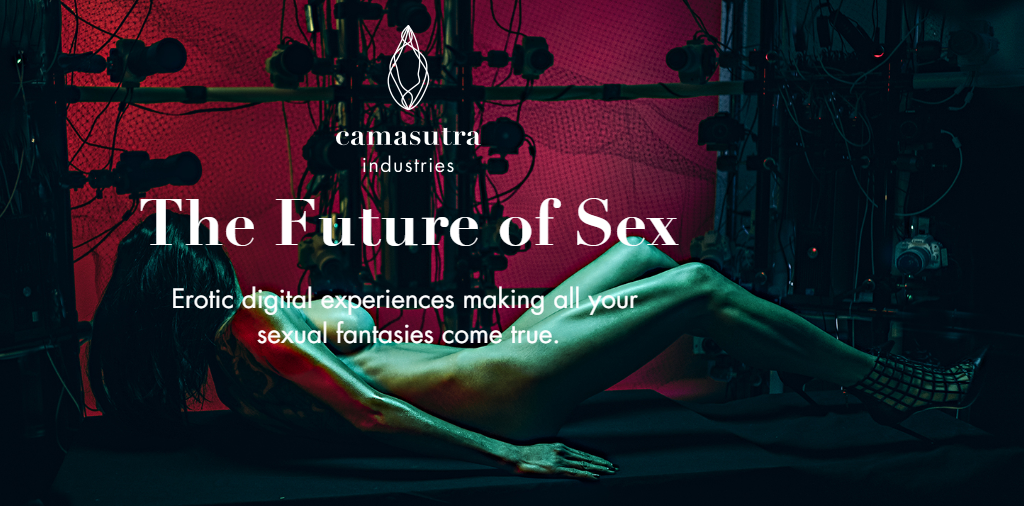 This way, Camasutra Industries provides an intimate, personalized immersive experience that is simply unparalleled. The experiences are also platform-agnostic so users can use the platform to explore all their sexual fantasies anytime and without being limited by the types of headsets or platform. The erotic social VR platform is currently partnering with a teledildonics with the aim of syncing the smart sex toys to the avatar movements in real time to create an even more hyper-realistic virtual sexual experience.
https://virtualrealitytimes.com/2019/06/03/top-virtual-reality-sex-apps-and-platforms-in-2019/
https://virtualrealitytimes.com/wp-content/uploads/2019/06/Wankz-VR-600x300.jpg
https://virtualrealitytimes.com/wp-content/uploads/2019/06/Wankz-VR-150x90.jpg
Adult VR
Teledildonics
VR Porn - Rendered
The porn industry is a highly visual industry and it has always been anchored on the delivery of high-quality audio-visual content. The emergence of immersive technologies such as virtual reality, augmented reality and mixed reality was therefore always expected to drive this industry to new frontiers. Various immersive virtual reality...
Sam Ochanji
Sam
Ochanji
[email protected]
Administrator
Virtual Reality Times