List of VR Games that Support the Valve Index Controllers
The Valve Index virtually reality headset is finally coming out in a few days' time. It's a premium end headset that packs quite a punch with some of the best specs so far. It provides better comfort, enhanced resolution, better audio quality, increased field of view and much more. The Index is certainly a headset that is going to elevate the virtual reality experience and many users are quite enthusiastic about its prospect.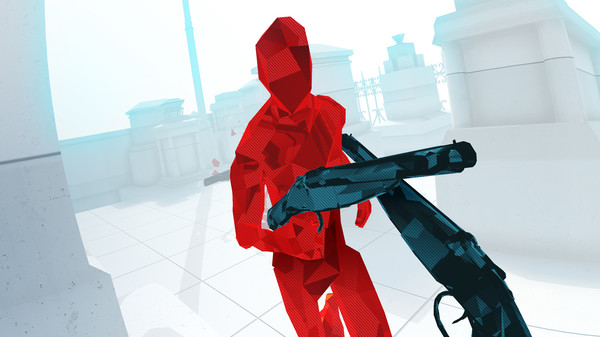 In tandem with the headset launch will also be the Index Controllers. Previously, these were referred to as Knuckles controllers and they have been long in development. Like the headset, they come with some extra enhancements such as better virtual reality finger-tracking, analog sticks among other features. There is already an extensive lineup of some really cool games that you could play with these controllers.
For a start, all the SteamVR games should support the Valve controllers by default. With expected high uptake of the Valve Index headsets, many developers are already updating their VR games to support finger-tracking functionality and other important features.
Some of the games that support the controllers are already confirmed while a few others will soon have official Index controller support. Users who don't want to splurge on the Valve Index VR headsets can still squeeze in some savings by separately purchasing the Index controllers and then using them with their HTC Vive instead of purchasing the full package for $1000. Here is a look at some of the games that offer support for SteamVR so far.
Audica: This is a virtual reality rhythm shooter game merging precision shooter mechanics with the award-winning Harmonix (Harmonix Music Systems) music gameplay. It also includes a great sound track, all of this presented in a spectacular cosmic arena. Check on Steam.
Aperture Hand Lab: Gives you an exciting high-fidelity VR experience of your own hands.
Arizona Sunshine: This is a zombie survival first-person shooter game where the player is thrown right in the middle of a zombie apocalypse. Take down your foes using weaponry with real-life movements inside virtual reality.
cyubeVR: This game immerses the player into a procedurally-generated and infinite virtual world where they can explore, collect resources and craft and build anything they have in mind in 3D. It has exceptional graphics and fully dynamic weather and night and day cycles.
Apex Construct: This is a single-player story-driven virtual reality action adventure. The player will carry an upgradable cyber bow and a shield to take on enemy robots while exploring a shattered world after the extinction of mankind.
Echo Grotto: In this VR experience, the player will use various cave gear and tools to explore a unique and intricate cave system.
Disassembly VR: If you love disassembling things, seeing how they work and then putting them together once more or using your shotgun to shoot at stuff, then you will certainly love Disassembly VR. The VR game will plunge you into an "ultimate destruction experience" simulating the often-exhilarating experience of destroying stuff.
Fujii: Fujii takes you on a musical exploration within a lush chromatic virtual reality wilderness. The player will bring an otherwise dormant wilderness back to life through the restoration of the native flora using water, light and harmony and by gathering seeds that they can use to grow their own lush dreamy garden.
Garden of the Sea: Takes on a similar gameplay as Fujii. The player is given a small island cottage within a thriving magical-looking world where they can grow their garden, go an adventure across the seas to collect new resources, or nurture the local creatures found within this magical world. You can shape this virtual world to your liking.
Tilt Brush: Tilt Brush is a virtual reality app with which you can paint in 3D space within a virtual reality environment. The room will be your canvas as you unleash your imagination and creativity will painting with 3D brush strokes, light and stars among others. The app offers endless possibilities to paint in VR.
Onward: A tactical multiplayer shooter game for head-mounted VR displays. Players have to leverage on communication, dedication and marksmanship to accomplish their objectives in the online infantry combat.
Pixel Ripped 1989: This is a multidimensional homage to the wacky first days of gaming. The player is immersed on a voyage into the screen of a classic video game and much more.
Vacation Simulator: With Vacation Simulator, you will discover the real meaning of taking the time off. The game immerses you into an approximation of a vacation which is inspired by a real human. Brought to you by the same creators behind the Job Simulator.
Museum of Other Realities: Offers users an immersive art showcase in VR.
Show Legend: Immerse yourself into an exploration virtual reality RPG that casts you as the Grand Master of the Knights Templar. This is a story-driven medieval crusade gameplay.
Fruit Ninja VR: Immerse yourself into the Fruit Ninja universe and slice fruits in all angles in VR.
Vanishing Realms: Another immersive RPG created exclusively for virtual reality.
Space Pirate Trainer: If you want to be a space pirate in virtual reality, then this is the official trainer for you.
Cosmic Trip: The award-winning real-time strategy game lets you build and command an army of no-nonsense robots as you take on hostile foes in strange planets.
Neos VR: Neos VR immerses you into a metaverse, a shared social universe that creators and casual users can cohabit. You play and explore the universe with friends or coworkers. Collect powerful building tools and immerse yourself into creating something new in virtual reality.
Job Simulator: Immerse yourself into a virtual reality world where the robots have taken the place of human jobs.
Duck Season: Duck Season is a VR hunter game with superb graphics.
Moss: This is an action-packed adventure puzzle game tailor-made for virtual reality. Moss merges gripping combat, great characters and a captivating world exploration along with a great soundtrack bundle to give one of the most sizzling VR playing experiences.
Blade & Sorcery: This is a VR-based medieval fantasy sandbox built with full physics. Casting you in the role of a powerful warrior, sorcerer or ranger as you go in a melee, devastating your foes.
VRChat: In this social VR platform, you can join in and become part of rapidly growing virtual community. Play or craft out virtual worlds and custom avatars.
Pavlov VR: Enjoy this multiplayer shooter game on Valve Index.
PokerStars VR: PokerStars VR takes you into a visually-rich experience of realistic chip and card movements in a virtual environment with lots of props, interactive toys and accessories. The VR game is powered by one of the top poker software.
Windlands 2: Windlands is a first-person hook exploration virtual reality game. You can enjoy this alone or with your friends in the multiplayer mode. Armed with a bow and hooks, you can immerse on a voyage to take on the giant titans and save the world from ancient perils.
BigScreen Beta: Bigscreen enables you to use your PC screen in virtual reality. Use this to play your favorite games or watch movies with friends within a virtual theater. It also includes social VR chatrooms where you can hang out among other features and events.
Climbey: This an exciting virtual reality climbing game.
Beat Saber: The VR game where the player slashes at beats with a lightsaber to the sounds of adrenaline-pumping music.
Compound: Still in Pre-Alpha, this is a randomized free-roaming shooter game for the virtual reality veterans. It's a retro FPS that has lots of locomotion options.
Titans of Space Plus: Takes you on a journey through a holographic solar system. It's educational and also very experiential. You will have to squint your eyes as you encounter some of the biggest known stars.
Upcoming Games on Valve Index:-
https://virtualrealitytimes.com/2019/06/30/list-of-vr-games-that-support-the-valve-index-controllers/
https://virtualrealitytimes.com/wp-content/uploads/2019/04/Superhot-VR-outperforms-the-classic-version.jpg
https://virtualrealitytimes.com/wp-content/uploads/2019/04/Superhot-VR-outperforms-the-classic-version-150x90.jpg
Gaming
Technology
The Valve Index virtually reality headset is finally coming out in a few days' time. It's a premium end headset that packs quite a punch with some of the best specs so far. It provides better comfort, enhanced resolution, better audio quality, increased field of view and much more....
Sam Ochanji
Sam
Ochanji
[email protected]
Administrator
Virtual Reality Times