Starbucks Unveils an NFT Loyalty Program
Starbucks has officially unveiled its Starbucks Odyssey NFT loyalty program which is set to launch later in the year.
This is Starbucks' first Web3-based marketing initiative. Starbucks' new NFT-based loyalty program blends its already successful Starbucks Rewards loyalty program with the NFT medium enabling the coffee chain's customers to earn and buy digital assets that will give customers access to exclusive experiences and rewards.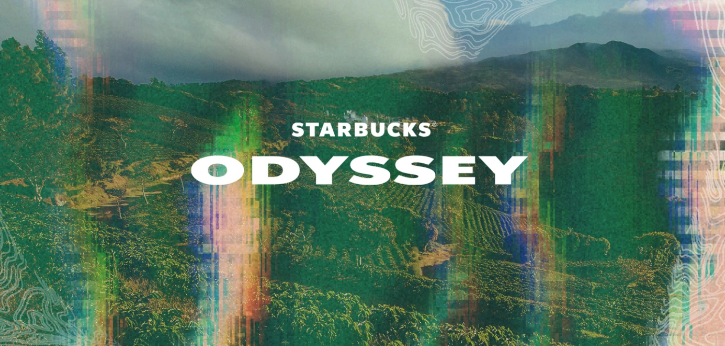 Starbucks has previously teased its metaverse plans to investors and stated that the NFT experience would build on its pre-existing Starbucks Rewards model in which its customers earn "stars" that are exchangeable for various perks such as free drinks.
The coffee chain is envisioning its Starbucks Odyssey as a platform where its most loyal customers can earn a broader set of rewards while also enabling its customers to build a community around the brand's metaverse experience.
Starbucks tapped Adam Brotman for the NFT rewards project. Brotman has previously worked on Starbucks' Mail Order & Pay system along with the Starbucks app. He will serve as a special advisor as Starbucks dabbles in NFT and the metaverse. Brotman is currently the co-founder of the web3 loyalty startup Forum3. Brotman has previously also worked with the coffee chain alongside its marketing, loyalty, and tech teams.
Starbucks' CMO Brady Brewer told TechCrunch that the company had its eyes on blockchain technologies for several years but it has only been involved in its latest blockchain-based loyalty program for just 6 months.
Starbucks says it has always wanted to invest in web3, but as a serious investment and not merely as a gimmick, like many other companies are currently doing with their web3 projects. According to Brewer, Starbucks was trying to figure out a way of using blockchain-based technologies such as NFTs to enhance its business and expand its current loyalty program.
The coffee chain opted to use nonfungible tokens (NFTs) as passes that would enable its customers to access its digital community while at the same time abstracting the complexity of the technology that underpins the NFT loyalty experience. Starbucks hoped that simplifying NFTs for its customers would rope in more customers to its metaverse loyalty program including those who are not necessarily tech-savvy.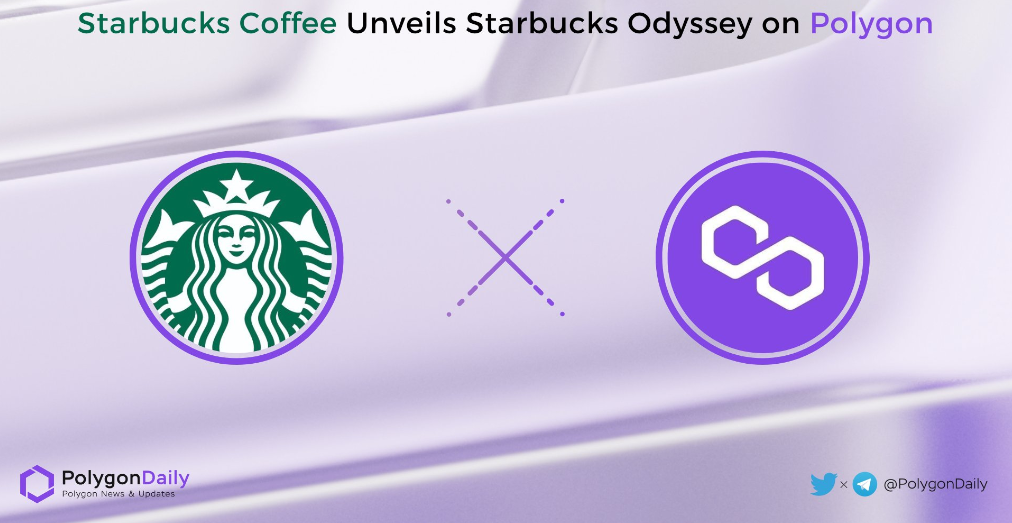 Starbucks says the underlying web3 technology in its NFT-based loyalty program has been so successfully abstracted that the customer will be completely unaware that they are interacting with NFTs or blockchain technology. In this respect, the web3 technologies are simply acting as enablers but the actual interface and experience are very familiar to the customer.
Starbucks Rewards members must log into a web app with their existing loyalty program credentials in order to access the Starbucks Odyssey NFT-based experience.
Once they access the Starbucks Odyssey, they can take part in various activities, which are referred to as "journeys". These experiences include taking on challenges or playing interactive games. These challenges have been designed to deepen the customers' knowledge of not just Starbucks' brand but coffee in general.
When members complete the "journeys" or tasks in Starbucks Odyssey, they collect early digital collectibles in the form of nonfungible tokens (NFTs). True to its commitment to abstract and simplify the experience, Starbucks Odyssey does not feature any tech lingo, and the NFT collectibles are simply called "journey stamps".
Starbucks will also issue a set of limited-edition NFTs. These will be purchasable in the Starbucks Odyssey web app which can also be accessed on mobile.
The Starbucks NFTs are hosted on the Polygon blockchain. However, the NFTs are still purchasable via a credit card or debit card without requiring a crypto wallet. Starbucks believes this demystifies the NFTs and makes it easier for its consumers to interact with them thereby lowering the barrier to entry to web3 technologies. Doing this also simplifies consumers' transactions with blockchain features such as "gas fees" as Starbucks will be providing bundled pricing.
Starbucks hasn't divulged information yet on what these NFTs would cost or the number of NFTs that will be available at launch as these decisions are still being worked on.
The coffee chain has, however, confirmed that the Starbucks Odyssey's various "stamps" (NFTs) will feature a point value based on the rarity of the "stamps" and members will be able to buy or sell them to other Starbucks Odyssey members in the marketplace and their ownership is secured on the blockchain.
The artworks on Starbucks NFTs have been co-created by both Starbucks and third-party artists. Part of the proceeds that will accrue from the sale of Starbucks' limited-edition collectibles will be channeled into causes picked by Starbucks' employees and customers.
Collections of the stamps enable members to gain points that can then be unlocked for exclusive benefits.
The NFT perks are more than what customers would normally earn with their traditional Starbucks Rewards accounts and the "stars" rewards. The traditional Starbucks loyalty program allows members to earn perks such as free coffee, select merchandise, or free food. On the other hand, the points earned in the coffee chain's NFT-based Starbucks Odyssey will unlock experiences and plenty of other benefits.
Minimum perks from the NFT-based rewards program include a virtual espresso martini-making class or even access to unique merchandise along with artist collaborations. As members earn more points, they can also clinch invites to special events held at the Starbucks Reserve Roasteries. Members with more points can even score a trip to Starbucks' Alsacia coffee farm which is based in Costa Rica.
The biggest perks will likely be reserved for users who buy the NFTs although there will likely be lesser versions of the NFTs for members who earn them up.
We could, for example, have a scenario where a paid NFT provides a member with a full travel package along with a farm tour. An earned NFT, could, on the other hand, provide just the tour with the user catering for their hotel and flight cost. However, Starbucks is yet to make a decision on the perks its NFT loyalty points will offer holders.
What is clear at this point is that Starbucks wants to deeply integrate its NFT-based loyalty program into its current loyalty rewards program and that this will go beyond the mere use of the same account credentials for both loyalty programs.
Starbucks says it is already imagining how some of the NFT-accruing activities will be connected to its real-world purchase.
Starbucks Odyssey enables users to earn and accrue NFTs by performing various challenges. Some of these challenges could also be real-world tasks such as trying "three things on the espresso menu." For such a physical activity to generate NFT rewards, it might be necessary to translate it digitally such as through a barcode at checkout to ensure the transaction is counted toward the Starbuck Odyssey challenge. Starbucks is still working out the mix of challenges, quests, and games that it will add at launch.
Starbucks emphasizes that the experiences it will offer in its blockchain-based rewards program will link directly to the behavior of its customers in its stores.
The coffee chain wants to simplify the process of earning its NFTs to a point where pretty much anybody would be able to do it. It wants to make it so accessible to the average person and not just those that have the cash to burn on digital collectibles which is often the case with other NFT ecosystems where tokens are so expensive that the average user is priced out.
Starbucks wants to make it easier for people to earn its rewards without even having to spend money in its outlets as a way of increasing accessibility. This will be accomplished through everyday experiences that customers can participate in and earn such as virtual classes or access to limited-edition merchandise. Starbucks is also promising that it will offer a vast and accessible range of experiences.
Starbucks chose Polygon, a "proof-of-stake" blockchain for its rewards program as it consumes less energy compared to other "proof-of-work" first-generation blockchains.
It was always expected that Starbucks would make a play for web3. The company has consistently leveraged emerging technologies and packaged them in an approachable and easy-to-use format for consumers.
Starbucks added Wi-Fi to its stores to get its customers to spend more time in its coffee houses. It also incorporated mobile wallets long before Apple Play even grew into the ubiquitous payment option that it is today. Starbucks also moved with speed to add mobile ordering long before the COVID-19 pandemic forced many restaurant chains to adopt it.
So far, web3 has mostly been adopted by mainstream businesses as a marketing stunt or gimmick rather than a real deep-cutting endeavor that is integrated into the business processes. Starbucks insists its adoption of NFTs is more than just a gimmick and that its platform is a serious and deep-cutting integration of blockchain-based NFTs into its traditional loyalty program.
Starbucks intends its adoption of web3 to be more flexible and to adapt with consumers as the metaverse market evolves. The coffee chain says it sees its web3 investment as a long-term endeavor and that it is demonstrating its commitment by integrating it into its well-established and industry-leading rewards program.
Starbucks' web3 platform opened a waitlist at waitlist.starbucks.com on September 12. A launch of the Starbucks NFT-based loyalty program is planned for later in the year. The waitlist will be removed later as the platform is opened more broadly in 2023.
https://virtualrealitytimes.com/2022/09/18/starbucks-unveils-an-nft-loyalty-program/
https://virtualrealitytimes.com/wp-content/uploads/2022/09/Starbucks-Odyssey-600x286.png
https://virtualrealitytimes.com/wp-content/uploads/2022/09/Starbucks-Odyssey-150x90.png
Business
NFT
Starbucks has officially unveiled its Starbucks Odyssey NFT loyalty program which is set to launch later in the year. This is Starbucks' first Web3-based marketing initiative. Starbucks' new NFT-based loyalty program blends its already successful Starbucks Rewards loyalty program with the NFT medium enabling the coffee chain's customers to earn...
Rob Grant
Rob
Grant
[email protected]
Author
Virtual Reality Times