Full List of the Best VR Games for the PSVR
The PlayStation 4 brought an excellent opportunity for gaming fans to enter the world of Virtual Reality at an affordable price and with many good games.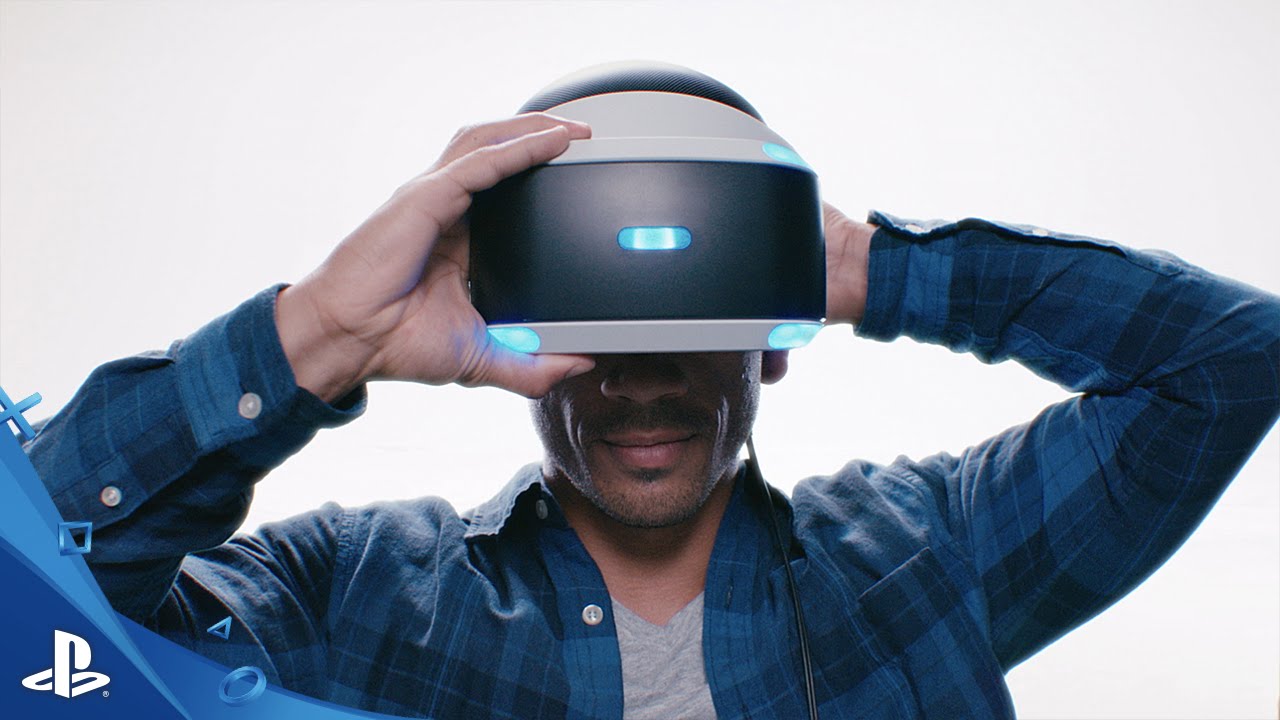 Best Virtual Reality Games for the PlayStation 4
The PSVR library is rich but not everything in it is a must-buy, so we created this short list of VR games for the PS4 so you can take a glance before you decide to buy any of these. You can also check the PlayStation website for more information. Games are placed in alphabetical order and this list will be constantly updated.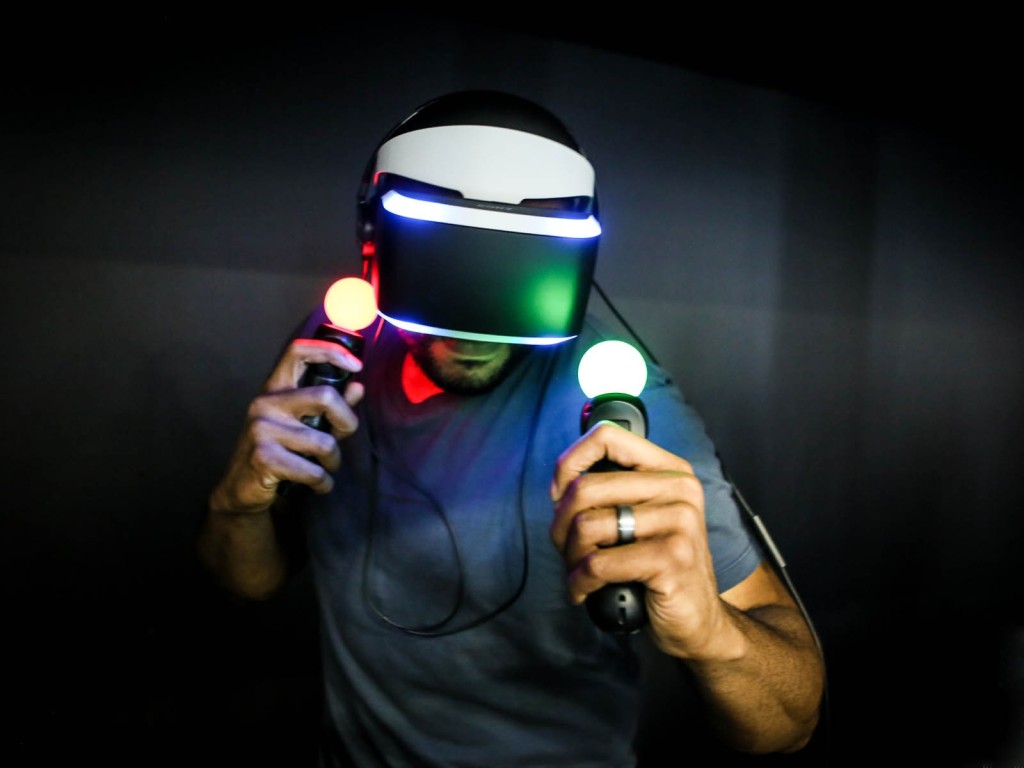 Battlezone
Battlezone lets you harness the power of PlayStation VR and strap yourself into the seat of one of the most powerful attack vehicles in the galaxy: the Cobra tank.
Enter the explosive chaos of a neon-bathed far-future Earth and face tanks, turrets, drones and mechanical swarms as you fight for the survival of the planet. No two battles are ever alike, with procedurally-generated objectives and scenarios redefining each new combat encounter.
Bound
Explore the fragility of family in Bound, an entrancing 3D platformer where you guide an elegant character using the beauty of balletic movement. Dance your way through a surreal landscape that explores the ever evolving geometry and kaleidoscopic aesthetics of early 20th century modern art.
Experience the emotion of a refreshingly different and branched storyline, as you encounter metaphorical representations of your relatives. And every step you make is accompanied by Oleg 'Heinali' Shpudeiko's enchanting soundtrack which wonderfully blends ballet and electroacoustic music.
DiRT: Rally
DiRT Rally is the most authentic rally game ever made and allows rally fans to experience the thrill of racing on the edge like never before. For off-road racing fans, DiRTRally is the most authentic, challenging and thrilling rally game ever made. DiRTRally is the only game that provides the white knuckle feeling of Racing On The Edge.
Driveclub
DRIVECLUB™ is all about you and your friends. It's about teamwork; it's about everyone fighting for one another and earning rewards together – and most importantly it's about sharing in the sheer thrill of every race. Enjoy the excitement of high-speed solo racing, or join a racing club to discover what DRIVECLUB is all about.
Created specifically with the next-generation gamer in mind, DRIVECLUB leverages the networking power and social capabilities of the PS4 to seamlessly and immediately connect you and your friends, always allowing you to share your experiences, send and receive challenges, and keep up to speed with your team's performance.
EVE: Valkyrie
Live out the fantasy and thrill of being an elite spaceship pilot in the sprawling sci-fi universe of EVE. Join the Valkyrie, an outlaw band of galactic pirates, and take up arms to claim what's yours. Trade cannon fire for cash as you chase wealth and notoriety on the edge of space.
With a wide variety of ships, customization options, weapon loadouts, and combat styles, EVE: Valkyrie™ gives you the ultimate freedom to fly. Virtual reality space dogfighting is here.
How We Soar
Put on your PlayStation VR headset, grab your DUALSHOCK 4 wireless controller and take up the reins of a beautiful, giant Phoenix as you explore an enchanting, papercraft fantasy world in How We Soar.
In a thrilling adventure where you swoop, glide and dive your way through the mind of the mysterious Author, you must travel back and forth between the realms of reality and fantasy with the goal of uncovering the memories hidden within and piecing together the tale of the Author's life.
Job Simulator: The 2050 Archives
The year is 2050. Robots cook, clean, service, and organize the world with precision and speed. Human occupations are now memories of the past; long gone are the nine-to-five jobs that ran the old world. Humans raised in our perfect automated society must not forget their ancient ancestors and history.
This is why JobBot was born. JobBot created Job Simulator to teach humans what it is 'to job'. All praise to JobBot, for he is the keeper of human history.
Resident Evil 7: Biohazard
Step into a Resident Evil experience quite unlike anything you've ever encountered as the series embarks on an ambitious new approach that plunges you neck-deep into the nightmare.
Trade the series classic third-person gameplay and stylized visuals for an unsettlingly realistic, first-person adventure, filled with grueling atmosphere, stomach-turning design and a hauntingly unhinged cast of new characters. Set among the isolated rural estates of America's deep South, nothing is quite as it seems and nowhere is truly safe.
RIGS Mechanized Combat League
Launching exclusively for PlayStation®VR, RIGS throws you into explosive battle arenas where mechanized combat and futuristic sports collide head-on. Immerse yourself into a gripping single player experience that will push your skills to the limit and sharpen your team tactics. Unlock new and more powerful RIGS to then take online against the world.
Compete in a series of sporting events in the Mechanized Combat League – a near future sports league which pits teams of pilots against each other in real world locations. Face off against other teams from around the globe and enjoy an unprecedented sense of spatial awareness in multiple game modes with hero RIGS at your disposal.
Robinson: The Journey
In Robinson: The Journey, when the Esmeralda crash-lands on Tyson III, a boy named Robin is left stranded. He must rely on his wits – and two unlikely companions – to survive. As he searches for the lost crew and comes face-to-face with dinosaurs, Robin discovers that Tyson III is not the paradise once promised…
Immerse yourself in a mysterious and beautiful world with the power of PlayStation VR and navigate dangerous and awe-inspiring territory on your quest to find out what happened to the Esmeralda – and whether you really are the sole survivor.
Thumper
Thumper strips rhythm gaming down to its core.  Classic rhythm-action is combined with speed and satisfying physicality.  With one analog stick and one button, you control a space beetle while hurtling through stunning and treacherous worlds.  Each rhythmic hit, crash, and impact are interwoven with an original soundtrack by Brian Gibson of the acclaimed noise-rock band Lightning Bolt. There's no blood or gore, but you'll feel the violence.
Until Dawn: Rush of Blood
Strap yourself in for the most disturbing rollercoaster ride you'll ever take. From the warped minds of the team behind PS4™ horror classic Until Dawn, comes Until Dawn: Rush of Blood – a virtual reality experience to strike fear into the hearts of every trigger-happy arcade shooter fan.
Arm yourself to the teeth then blast your way through a horde of enemies and monsters coming at you from all angles. Duck and dodge everything that's thrown at you in this fright-filled rollercoaster ride from hell– exclusive to PlayStation®VR.
https://virtualrealitytimes.com/2017/04/05/full-list-of-the-best-vr-games-for-the-psvr/
https://virtualrealitytimes.com/wp-content/uploads/2017/04/PSVR-600x450.jpg
https://virtualrealitytimes.com/wp-content/uploads/2017/04/PSVR-150x90.jpg
Game Consoles
Gaming
PlayStation 4
PSVR
Resources
The PlayStation 4 brought an excellent opportunity for gaming fans to enter the world of Virtual Reality at an affordable price and with many good games. Best Virtual Reality Games for the PlayStation 4 The PSVR library is rich but not everything in it is a must-buy, so we created this...
Pierre Pita
Pierre
Pita
[email protected]
Editor
True gamer and very passionate about gadgets and new technologies. Virtual Reality is the future and geeks like us are ruling the World.
Virtual Reality Times