Full List of Best VR Games for the Oculus Rift
The Oculus Rift VR headset is, in a way, the precursor and pioneer of high-end Virtual Reality headsets, and its platform has the best VR video games available.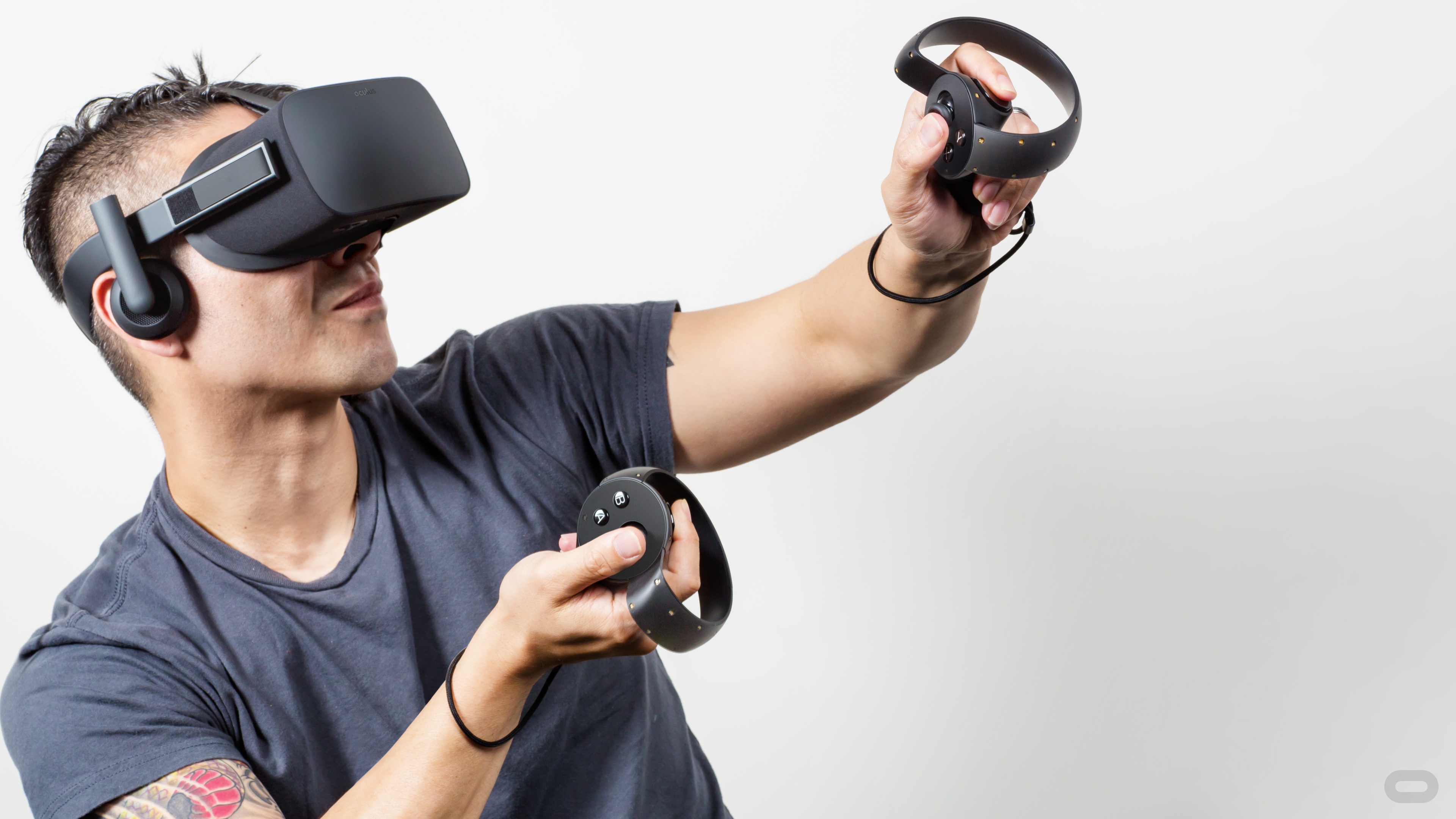 Best Virtual Reality Video Games for the Oculus Rift
Are you looking for the best games for the Oculus Rift? You don't trust all other websites claiming they know the latest and most entertaining VR games currently available for the Rift. Worry not, we managed to build and gather a special list with the best virtual reality games that you can play with your Oculus Rift headset and we will keep it updated every month.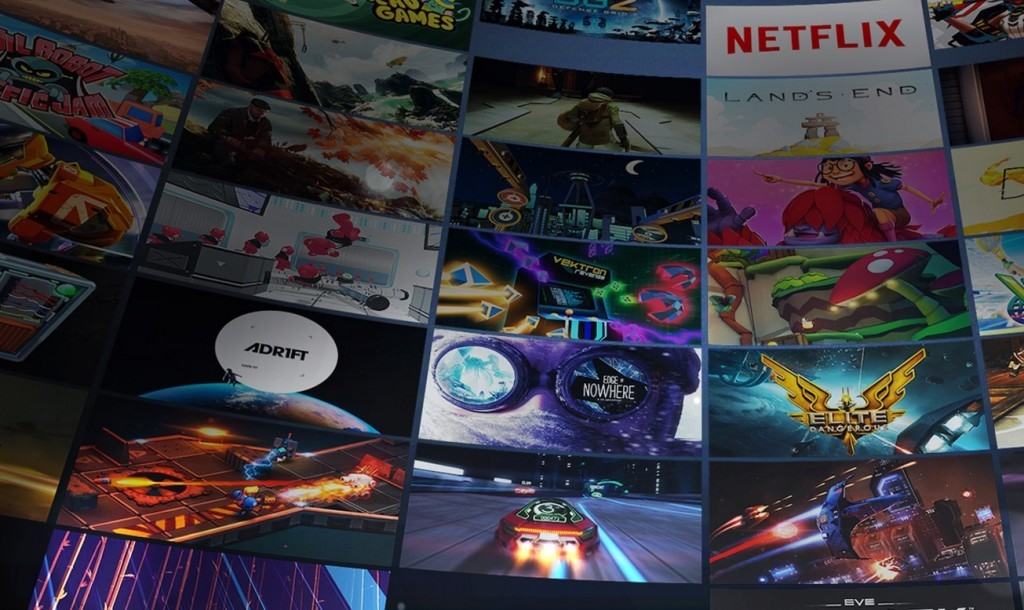 Arizona Sunshine – #1 Best Game
Many people will unfortunately pass on this game because it's zombies, which is a shame, because this is the best game made so far for virtual reality. Nothing else will get your adrenaline pumping like Arizona Sunshine. Keep in mind that it's really not a "horror" game and there's not a lot of gore. It's just a heart-pumping First Person Shooter that is the most immersive and gripping title yet. Robo Recall is technically better in several ways, but after playing Arizona Sunshine, it's hard to go back because there's so less emotional connection to it.
Arizona Sunshine is developed from the ground up for HTC Vive and Oculus Touch. Step in the midst of a zombie apocalypse as if you were really there, freely move around and explore a post-apocalyptic world, and handle motion-controlled weapons with real-life movements – putting the undead back to rest is more thrilling and satisfying than ever before.
AirMech: Command
AirMech Command is the Action/RTS experience in VR. With all new Touch controls AND ground-level flight controls, you can command troops and units from orbit, or grab the stick and pilot your AirMech directly. Play Solo, Co-Op, or PVP with dozens of AirMechs, customizable armies, and vanity items. Run missions to unlock new AirMechs or battle your friends. Capture bases to take more ground. Build tanks, turrets, and soldiers. Cutting edge hand controls that make RTS gameplay smoother than ever.
BlazeRush
BlazeRush is a dynamic arcade racing survival game with no health, no leveling, and no brakes! You can assemble a team of friends to play in local or online multiplayer, then choose a car to your taste and chase, blow up and cut them off! Adapt your style and tactics to new enemies, obstacles, and tracks. Welcome to the World Of Racing and Frantic Fun!
Damaged Core
From the makers of Conduit comes Damaged Core, the premiere first-person VR shooter built from the ground up for Oculus Rift. With a compelling 10+ hour campaign against the networked artificial intelligence known as the Core, you will be immersed in a war against robotic armies bent on destroying mankind to further their own evolution.
Defense Grid 2: Enhanced VR Edition
Defense Grid 2 is the definitive tower-defense strategy game and the new Enhanced VR Edition gives players the most intuitive and immersive Defense Grid experience imaginable. New intuitive user controls and displays designed from the ground up for VR make game actions faster, easier, and highly accessible. Players have a physical sense of the action around them. You can lean in and look all around your base in the VR edition and even view the action up close near the aliens and towers.
DiRT Rally
DiRT Rally is the most authentic and thrilling rally game ever made. It perfectly captures the white-knuckle feeling of racing on the edge as you hurtle along dangerous roads, knowing that one crash could end it all.
Featuring iconic cars from the history of the sport up to modern day, DiRT Rally pits you against the most challenging stages in the world in a variety of conditions and surfaces. You can also take the incredible Broadmoor Pikes Peak International Hill Climb event and multi-car racing in the FIA World Rallycross Championship.
Edge of Nowhere
Edge of Nowhere is a third-person VR adventure from acclaimed independent developer Insomniac Games. Victor Howard is on a journey to find his fiancée, Ava Thorne, who is part of a lost expedition in Antarctica. His rescue mission takes a sudden turn as he ventures deeper into a dark monstrous world where reality warps and twists around him. Desperate to find the one he loves, Victor must encounter disturbing monsters and scale looming ice walls as he descends further into madness. In Edge of Nowhere, nothing is what it seems and the unexpected lurks from all sides.
Eve: Valkyrie
You can become an elite fighter pilot and immerse yourself with hundreds of other pilots in this VR space combat simulation game. Eve: Valkyrie has amazing realism and a breathtaking dynamic community. This game is a jump into the future where the galactic order is decided on space. Eve recently added Groundrush, its fifth major update, which takes the fight to the surface with a ground-based map called Solitude.
Island 359
Island 359 is a VR survival game for the HTC Vive and Oculus Rift headsets plus their controllers. You will be able to use guns, knives, tools and all sorts of upgrades that you find on the island in order to survive for as long as you can against large hordes of angry dinosaurs, as you explore this mysteriously dangerous island.
Lucky's Tale
Lucky's Tale is an adorable platforming adventure video game exclusively designed for the  Rift. You play as Lucky as he runs, jumps, spins and climbs through a beautiful world full of exciting challenges, strange creatures, and everything a little fox could wish for! Built from the ground up for virtual reality, Lucky's Tale has a unique third person perspective as a platformer. It also features an innovative camera approach, character motion, gameplay and astounding environment that together provide a very pleasant visual experience.
Obduction
A new sci-fi adventure from Cyan, the creators of Myst. Abducted far across the universe, you find yourself on a broken alien landscape with odd pieces of Earth. Explore, uncover, solve, and find a way to make it home. The strange worlds of Obduction reveal their secrets only as you explore, discover, coax, and consider their clues. As you bask in the otherworldly beauty and explore the enigmatic landscapes, remember that the choices you make will have substantial consequences. This is your story now.
Onward
Onward is a Mil-Sim paced tactical multiplayer shooter, being developed for virtual reality head mounted displays. Players will use coordination, communication, and marksmanship skill to complete objectives in online infantry combat. With a dynamic time of day, weather effects, and multiple environments and scenarios, no skirmish will feel the same. With limited respawns, no HUDs, and no crosshairs, players will need their wits and combat skills to survive.
Project Cars
As the most authentic, beautiful, intense, and technically-advanced racing game on the planet, Project CARS includes 120+ cars, 100+ unique track layouts, world-class graphics & handling, fully dynamic time of day & weather, and deep tuning & pit stop functionality. Create a driver, pick from a variety of motorsports, and shift into high gear to chase a number of Historic Goals in a quest to enter the Hall Of Fame. Then test your skills online in competitive fully-loaded race weekends and leaderboard-based time trials.
Robo Recall
Robo Recall is an action-packed VR first-person shooter with visceral Touch gameplay and an in-depth scoring system. Earn the high score by using creative combat tactics and skill shots as you teleport through city streets and rooftops in an awe-inspiring ballet of bullets. Tear apart your interactive robot foes and use them to fend off the enemy onslaught. Unlock, customize and test weapons before taking on advanced challenges that put your newfound skills to the test!
Superhot VR
SUPERHOT VR is a title reimagined from the ground up for Oculus Rift and Touch controllers. The fruit of over three years of close cooperation between the critically acclaimed SUPERHOT Team and Oculus, SUPERHOT VR brings the intensely visceral action of SUPERHOT directly into your head and soul.
THE Forever Update brings you 20+ more hours of intense, nerve wrenching endgame. The plethora of new challenges, achievements and endless arenas is guaranteed to mercilessly break you and reshape you into a superior version of yourself. You will sweat. You will scream. You will doubt your own sanity. And at the end, maybe, just maybe, you will prevail.
Technolust
Technolust is a fully realized cyberpunk dystopia, presented as an interactive visual novel. The user is free to explore the rich environments and interact with the world's bizarre natives as they unravel a mystery involving mass suicides, A.I. revolutions, and corporate dominance. The game features hours of gameplay, minigames, collectibles and free digital expansions.
The Climb
The Climb now supports Oculus Touch and includes North, an expansive environment set in the Arctic Circle, in their FREE update. Scale huge heights and feel the exhilaration of extreme free solo climbing. Explore and enjoy the view or compete for the fastest times on leaderboards with Touch or gamepad controls. Developed by Crytek and achieved with CRYENGINE™. One of the great things about this game is that it's so unlike video games of the past. You will actually be sweating and get tired playing this game, and the boulder problems are quite challenging to solve. A great game worth the price that will be one of the first ones you want to demo for people who have never tried VR before.
The Unspoken
Insomniac Games presents The Unspoken—an Oculus Touch-enabled VR action game that pulls players into a hidden world of spellcasting and magician's duels. Manipulate the environment around you with the powerful arcane forces that flow through your fingertips, summon eldritch monstrosities with your bare hands, and rise up through the ranks of an urban magic fight club.
Twisted Arrow
Twisted Arrow is a first-person shooter that provides players with arcade style gameplay and a lot of action, and it was built from ground-up for virtual reality. You can traverse through the city, up and down tall buildings, and make perfect head shots from strategic positions. Outmanned and outgunned, you must fight against a high-tech, paramilitary force that is occupying your city. Arm yourself with the Manticore, a military combat bow, and shoot everyone you can.
Windlands
A first person grappling hook exploration game.Soar through the ruins of a fallen world and discover the secrets of the ancients. Designed with full Virtual Reality support for the HTC Vive and Oculus Rift, also works great in Non-VR. Windlands appeals to those who want to explore the breathtaking vistas at a relaxing pace, while the challenging routes attract gamers who like to master the skill of soaring through the towering environments at top speed.
https://virtualrealitytimes.com/2017/07/18/full-list-of-best-vr-games-for-the-oculus-rift/
https://virtualrealitytimes.com/wp-content/uploads/2017/04/3044381-ocie-600x338.jpg
https://virtualrealitytimes.com/wp-content/uploads/2017/04/3044381-ocie-150x90.jpg
Gaming
Oculus Rift
Resources
The Oculus Rift VR headset is, in a way, the precursor and pioneer of high-end Virtual Reality headsets, and its platform has the best VR video games available. Best Virtual Reality Video Games for the Oculus Rift Are you looking for the best games for the Oculus Rift? You don't trust...
Pierre Pita
Pierre
Pita
[email protected]
Editor
True gamer and very passionate about gadgets and new technologies. Virtual Reality is the future and geeks like us are ruling the World.
Virtual Reality Times