How Brands and Developers Are Designing New Experiences Around Audio Augmented Reality
We are used to augmented reality, virtual reality, mixed reality or even extended reality. The common thread in all these experiences is that they are all visual experiences. They are things we can experience by seeing and hearing when we wear some contraptions. Augmented reality is expanding into other forms of experience such as haptics (touch) and olfaction (smell) but only as extras that add to the realism of the visual experience.
Audio-led augmented reality
However, we are seeing a dramatic new expression of the digitally augmented world through the audio augmented reality experiences. The audio augmented reality glasses helps users stay more engaged with their surroundings, are hands-free, heads up and there is less distraction from the small screens of the devices.  It brings forth a new way of augmenting your world with audio content just for your ears rather than the standard visual or audio-visual content for your eyes.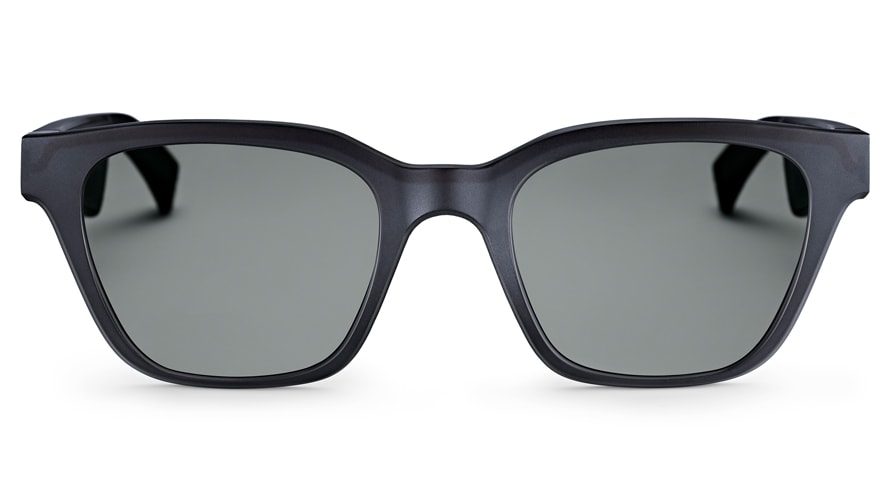 The audio-first approach to AR is best expressed in the Bose Frames, augmented reality sunglasses that also double as headphones. The Bose AR sunglasses pack quite a punch including mini speakers that will play the sounds just for the wearer. They also have a multifunction button close to the right temple that users can tap or double tap to activate various experiences. The sunglasses can do all that your regular headphones would do such as playing music, podcasts and receiving calls. The design is also ultra-stylish; they look more like sleek Ray Bans than hi-tech AR glasses. The Bose Frames were first unveiled during the South by Southwest (SXSW) in 2018.
The Bose Frames glasses allow users to hear a digitally augmented world. The devices have been called "hearables". Using the Bose Frames, you can hear various mixed reality and audio creations including Tonandi which was created following a collaboration between Magic Leap and the Icelandic band Sigur Ros where you can create music from the interaction of sounds and digital visuals in the space around you. By projecting the sounds towards the user's ears, the Bose Frames enable users to hear sounds from both the environment around them and the glasses at the same time.
The new tech wave, augmented reality audio, is also known as spatial audio and enables these augmented reality sound experiences to come to life by leveraging the smartphone's accelerometer, a gyroscope as well as a compass that helps in navigating sounds that can be digitally attached to a geolocation.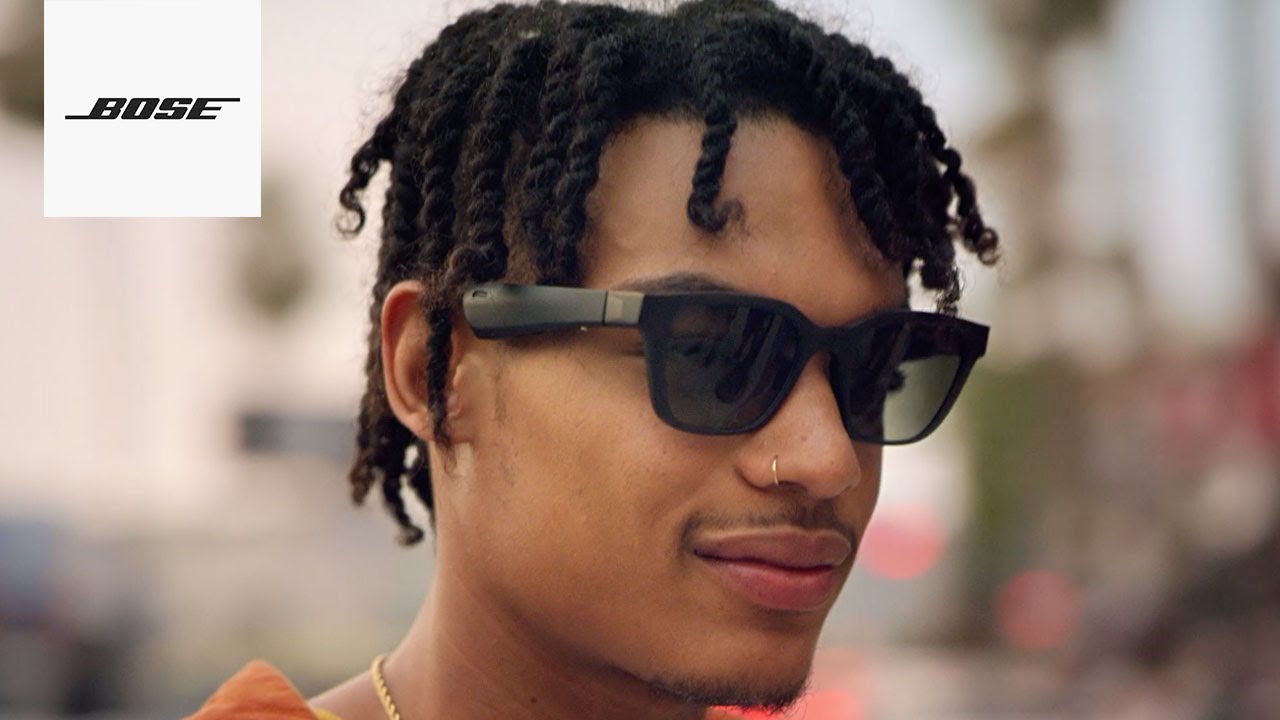 The emergence of augmented reality audio experiences has also provided creators with a radical and cutting-edge new platform within which to target customers. But applications go beyond just the innovation in marketing. AR audio is being deployed in other endeavors such as in restaurants, hospitals, industry, gaming and even on workout routines.
The visual aspect is central to virtual reality or augmented reality experience but it can never be complete without the audio aspect. Audio and motion go together. They are inseparable. You need the audio to complete the story.
The most revolutionary application of AR audio so far has been in the Bose Frames that allow users to interact with digital sounds, that have been inserted within a real-world environment, by simply walking around or moving their heads.
The Frames are both stylish and affordable, costing only $200. The Bose glasses will soon find wide application in various settings beyond just experiencing augmented reality games. Some of the possible use-cases include using the AR audio glasses to navigate a new city, performing workouts or playing audio-based games and podcasts.
The Bose Frames have an open-ear design with a design that go neither over the ear or inside the ear. Instead, the augmented reality glasses will tunnel the sounds towards the ear thereby allowing the user to experience both the digital sounds and the real sounds from the surrounding environment. The Frames feature a unique design that enables the wearer to experience sounds without having to grapple with earphones or headphones that block off the outside world. In spite of the open-ear design, they still provide superb sound immersion.
Bose isn't the first tech company to develop augmented reality headphones. Sennheiser partnered with Magic Leap last fall to debut its in-ear augmented reality headphones called the AMBEO AR One headphones.
The spatial audio works based on a head-related transfer function. This refers to the mechanism by which the human ear receives sounds from any point in space. The perception of sound is based on a number of inputs such as position of the person's head that allows it to filter variables such as frequency, amplitude and time. Sounds that are artificially imposed on the hearer can however "trick" the brain as to their position. The brain can be tricked into perceiving them as being either farther or closer than they actually appear.
While augmented reality sound can be a "standalone" experience in itself, it's more potent when it's paired with visual experiences from virtual reality and mixed reality devices. It would create for a very powerful immersive experience. One technology company that is already leveraging this is Magic Leap which has developed a spatial audio software developer kit (SDK) for its augmented reality headset. Spatial audio is important in making the visuals in immersive experiences appear more realistic and believable. Creators are going beyond rendering realistic looking graphics to rendering audio that sounds just as realistic. It is the key to creating more immersive experiences.
Augmented reality without the distractions of screens
The main benefit of augmented reality audio is its ability to deliver instructions or information without being distracting like smartphone or tablet screens. Your smartphone probably offers all of these functions with visual clarity. Due to these benefits, many developers are already working with Bose to build apps that will leverage the AR audio glasses' heads up, hands-free functionality and internal compass.
Bose, for instance, is working with some of its application partners to create some wonderful Bose AR-enhanced apps for iPhone which allow users to enjoy a hands-free heads up AR audio experience in areas such as entertainment, physical activity, gaming and travel. Many of these apps are already available in their Beta form.
Spatial audio is now part of the augmented experience being sold to end users making it key to immersive content now and in the future. Sound is an integral part of how we perceive our world. In computing, spatial computing is generally a marriage of the digital and physical world and this is also the case when it comes to spatial audio which blends digital sounds with the sounds from the surrounding environment.
Many creative agencies are already working with Bose to tap into the spatial audio tech trend for brands. A Brooklyn-based company, Huge, is testing the Bose's AR audio sunglasses to assist its baristas in listening to instructions without much distraction. AR audio will likely be important in industries where there is the need to pass information without distractions from devices with screens such as in hospitals, navigators among others.
Some of the first AR audio apps and games that have been published include the following:-
Komrad AR by Sentient Play: This is an AR gaming app that places the player in the midst of an immersive and interactive adventure in which the player hacks into an artificial intelligence Soviet-era computer that still "believes" the Cold War is going on. You can put on the Bose AR-enabled glasses and headphones to enjoy playing the game heads up and hands free with the use of gestures and voice to undertake virtual missions in the real world environment.
Golfshot: Use your Bose AR-enabled glasses to play your best golf in the Golfshot. Through the augmented reality audio glasses, you will hear the hole information along with the accurate GPS distance to the green. The AR-enabled game gives you access to more than 45,000 golf courses around the world when you tap the sides of the Bose Frames. With Golfshot, you can enjoy a beautiful immersive AR golf game with your head in the game and your phone in your pocket.
These first Bose AR-enabled apps provides us with a first glimpse on how we can re-engage with our world by using heads up and hands-free experiences through an only audio-only approach to augmented reality.
https://virtualrealitytimes.com/2019/04/19/how-brands-and-developers-are-designing-new-experiences-around-audio-augmented-reality/
https://virtualrealitytimes.com/wp-content/uploads/2019/04/Bose-smart-glasses-are-available-in-two-styles-1-600x458.jpg
https://virtualrealitytimes.com/wp-content/uploads/2019/04/Bose-smart-glasses-are-available-in-two-styles-1-150x90.jpg
Augmented Reality
Technology
We are used to augmented reality, virtual reality, mixed reality or even extended reality. The common thread in all these experiences is that they are all visual experiences. They are things we can experience by seeing and hearing when we wear some contraptions. Augmented reality is expanding into other...
Sam Ochanji
Sam
Ochanji
[email protected]
Administrator
Virtual Reality Times