Essential Apps to Download for Your Oculus Quest Headset
With its standalone design and head and hand-tracking along with some really superb specs, there is a lot that you can do with the Oculus Quest headset. To start with, the headset is coming with more than 50 titles including popular hits such as Superhot VR, Beat Saber, Creed and Scramble. However, there is a lot more that you can do with the Quest headset if you have the right app. Here are some of the most essential virtual reality non-gaming apps that you can download for your Quest headset:-
Bigscreen Beta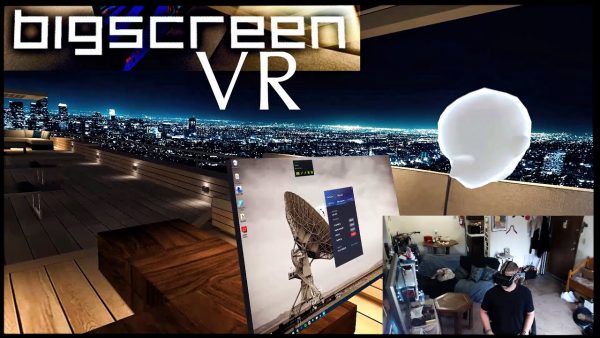 The Bigscreen Beta provides you with a seamless way of streaming your Windows PC onto a screen that is on virtual reality. However, running your PC on a big virtual reality screen and enjoying this all by yourself does not make the best out of this superb app. It's best enjoyed with other people in a much bigger scale environment.
This app enables you to create a theater-sized virtual reality room and invite family and friends to enjoy the TV shows and movies together. You and your friends can also join other strangers in the many pre-existing public movie theaters in the VR environment.
Bigscreen Beta is cross-platform so you will share virtual viewing space with other people who are on HTC Vive and Oculus headsets. Please note that you will be sharing space with others so avoid oohing and ahhing as you may end up annoying some viewers.
Rec Room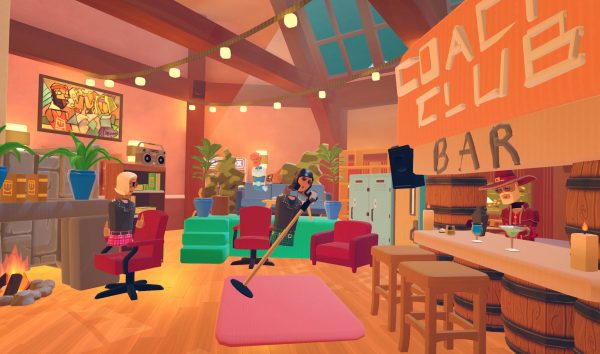 Virtual reality experiences can be solitary and lonely experiences as you will spend most of the time doing stuff alone with the virtual avatars as your only companions. Rec Room enables you to meet and hang out with friends in various user-created virtual rooms. It takes the form of a virtual forum.
The app is also cross-platform and can be used by anyone with a PlayStation VR, Windows Mixed Reality or HTC Vive. Once you are inside the Rec Room, you don't have to do anything unless you choose to engage in chat with other roommates or play the various multiplayer games on offer such as paintball and dodgeball. However, keep in mind that at least a quarter of the player-created rooms that are currently available on other virtual reality headsets are not currently accessible on Quest. The rooms will be incorporated in future updates.
The graphics in Rec Room aren't all that but what it sacrifices in graphics it makes up for in the sense of community that you will get along with the gameplay.
Apollo 11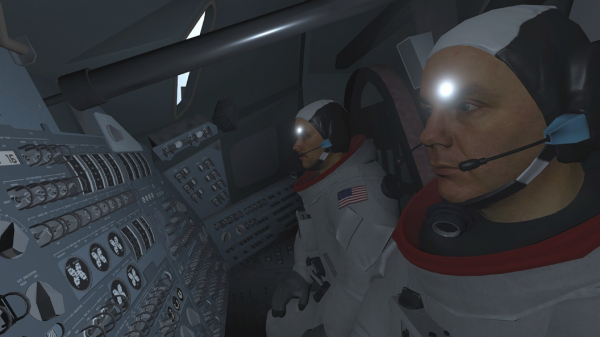 Apollo 11 is a cool VR app for the space geeks. This virtual reality app recreates the original mission to the moon right from the launch to the landing. The app was developed by Immersive VR Education which tried to closely simulate the actual feeling of leaving the earth's atmosphere through the eyes of the pioneering astronauts of the time-Buzz Aldrin, Neil Armstrong and Michael Collins. The interactive aspect of the experience doesn't have the depth but the app illustrates how virtual reality can be used to travel to realms that are extremely different to reach or experience.
Virtual Desktop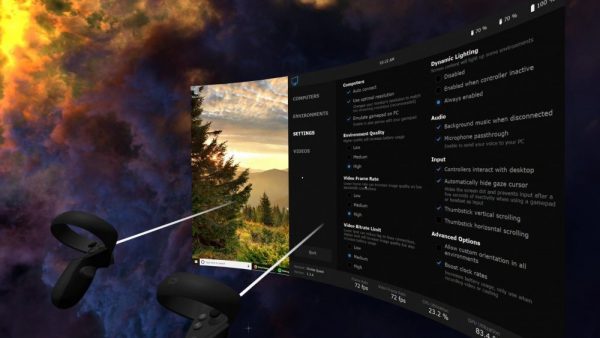 The Virtual Desktop is one of the coolest apps on Quest. The app enables you to use your PC in virtual reality by projecting a virtual screen for Windows PC (works with 8.1 or 10). The app is still barebones but it gives a spectacular experience, enabling you to handle all your computing needs in virtual reality. With the Virtual Desktop, you can even deploy the Oculus Touch controllers in supplanting the gestures for actions such as pinch-to-zoom.
Tilt Brush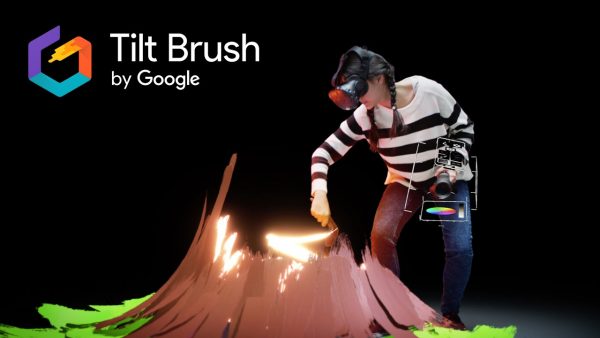 Painting buffs will certainly love this virtual reality painting app. It is one of those breakout non-game virtual reality apps on the HTC Vive and Oculus Rift and it is about to get even more richly-textured, maneuverable and more immersive with a high-spec virtual reality headset such as Quest where the user won't have to grapple with the wires holding them back when painting in 3D space.
With Quest, using Tilt Brush to paint in a 3D virtual space is a lot more fun, simpler and enjoyable. Whether you will be drawing something more complex in 3D or simply doing a quick doodle with the brushes, this VR painting app will come in handy. It has sufficient depth to keep you entertained in extended painting sessions. You can even walk around your 3D paintings!
Sling TV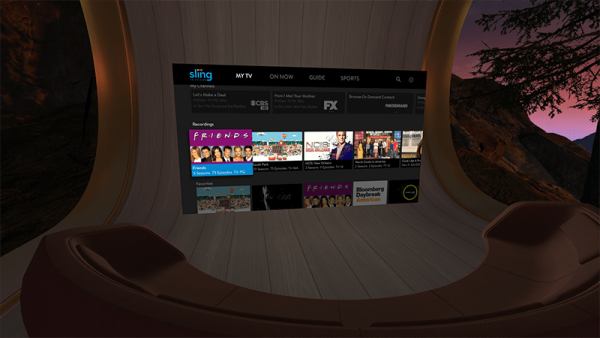 Subscribe to Sling TV to access quality TV programming in VR. The app enables you to watch diverse TV content on a 180-inch virtual reality display on Oculus Quest. The Quest Sling TV app is similar to the one on Oculus Go and also includes the basic point-and-click interface. While it offers a no-frills navigation functionality around the Sling TV content, it will still get the job done. Plus, the rich content more than makes for the skeletal navigation design.
VRChat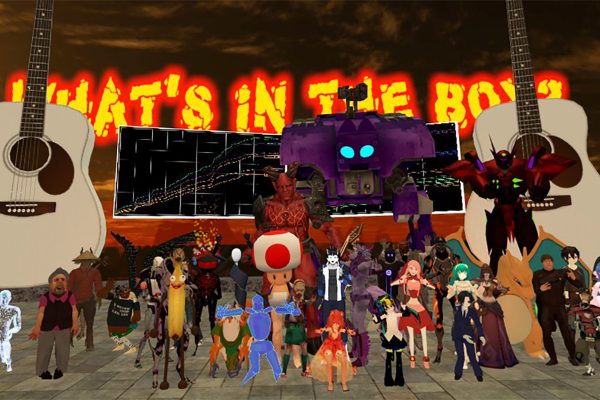 VRChat is somewhat similar to Second Life in that you can enter into virtual rooms and chill out with other people in the virtual space but it is way more extensive. The app is a collection of community-created virtual rooms where users can meet and mingle. It will take some time to get used to the VRChat controls. The visuals are also a bit basic and will not give you the desired realism. However, the game can get a little interesting once you have gotten acquainted with a few buddies. Ensure you follow the rules of the game to enjoy it to the maximum.
Ocean Rift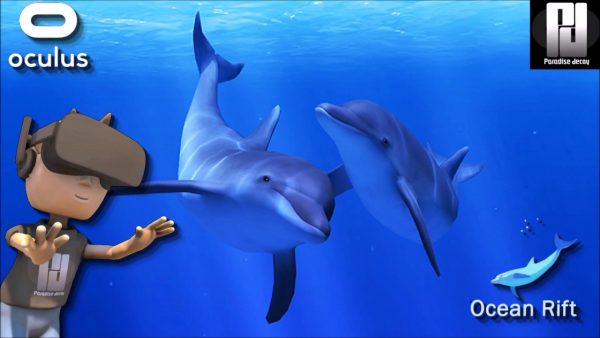 Ocean Rift provides users with a fun exploration of the world's oceans. It has been dubbed a virtual reality aquatic safari park. The VR app takes you on an up-close exploration of 12 underwater habitats as well as the creatures that live in them. Get to see sharks up-close and come as close to them as possible without being gobbled up or getting wet.
It's more of a virtual aquarium but with much more to experience at a very close range, including dinosaurs!
Nature Treks VR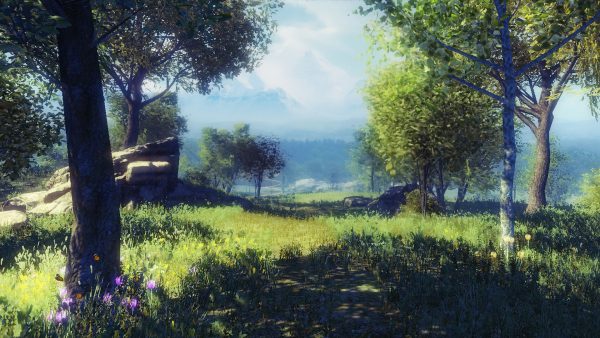 Here is another wildlife exploration VR experience that will take you on a relaxing tour of various exciting destinations. Once you have loaded the app, you are immersed into a tour of nine locations where you can take it in the beauty of nature such as grassy meadows, savannahs or an island beach. If you are looking for some virtual wanderlust or wish to satisfy your adventurous bug, then this is the app for you. It will even take you on a virtual tour of the space where you can watch the planets orbit the sun. While the locations are smaller, the virtual ambience with its atmospheric music and the calm environment will help put you at ease.
Youtube VR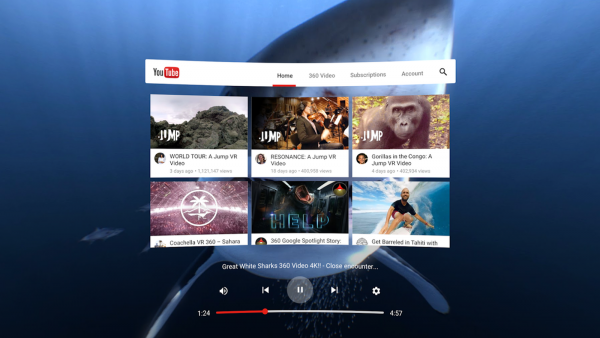 With Youtube VR now available on Oculus Quest, you can have access to more than one million VR videos that give you 360-degree views of various kinds of content. The app on Quest is a beefed-up version of the one that was on the Oculus Go. Not all of the content will have the immersive depth but if you are tired of the games and non-game apps, you can just sit back and enjoy the limitless content available from the numerous video creators in a huge virtual screen.
https://virtualrealitytimes.com/2019/05/23/essential-apps-to-download-for-your-oculus-quest-headset/
https://virtualrealitytimes.com/wp-content/uploads/2019/05/Rec-Room-600x354.jpg
https://virtualrealitytimes.com/wp-content/uploads/2019/05/Rec-Room-150x90.jpg
Technology
With its standalone design and head and hand-tracking along with some really superb specs, there is a lot that you can do with the Oculus Quest headset. To start with, the headset is coming with more than 50 titles including popular hits such as Superhot VR, Beat Saber, Creed...
Sam Ochanji
Sam
Ochanji
[email protected]
Administrator
Virtual Reality Times