The Top 10 Games to Try Out on Oculus Quest
Many pre-orderers are already unboxing their Oculus Quest headsets and some may not even have an idea of what to do with their headset once it arrives. If you haven't been following up on the updates of the games and apps that will be available on Quest, one of the first questions that you will be grappling with is what to play first. So far, there are about 55 titles available on Quest and you can start with any of them. Some of them are free games while others are premium and you will have to make an in-device purchase to add them to your library. If you aren't familiar with the list of games that will be available for you, here are our top recommendations on the first games and apps that you should try out on the Quest headset.
Beat Saber
Price $30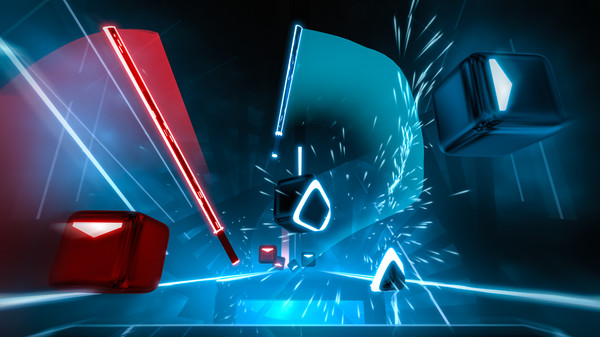 The much publicized and highly anticipated game will no doubt be a first choice for Quest. The popular rhythm-action game has already taken the virtual reality world by storm and its popularity shows no sign of abetting. Beat Saber is a highly intuitive and deeply engaging game. It's an interesting game that you can play all by yourself or with your family and friends. With its thumping rhythmic music and addictive gameplay, Beat Saber will keep you hooked for hours as you hold to colored sabers and slice through cubes in specific directions to the beat of select music. There are difficult stages that will require expert level and will take you several hours to master. The amount of practice that you will need to master this can be a legit workout and will help you burn out some calories!
Star Wars: Vader Immortal
Price $10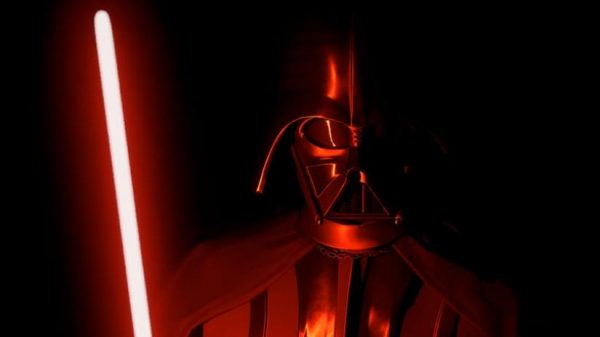 If you are a Star Wars superfan, then you will certainly enjoy the Vader Immortal. Even if you are just a casual fan, you will still love its gameplay. Vader Immortal is a superbly-crafted sci-fi narrative adventure that leverages a spectacular immersive virtual environment to transport you into a new universe. The game is fairly short and costs $10. If you wish to try out your combat mettle, you can try the 'Lightsaber Dojo' which will assure you of several hours of fun.
Superhot VR
Price $25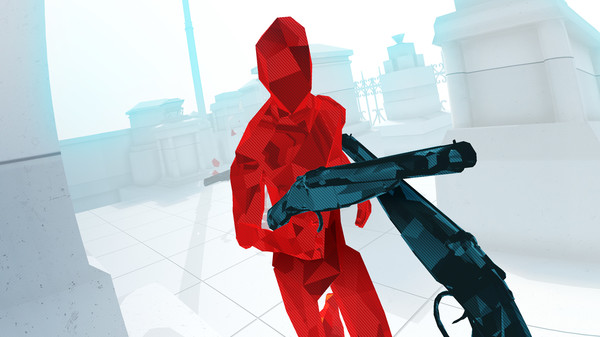 Superhot VR is another virtual reality title with an enthusiastic and expectant fanbase. The game is both simple and beautifully engaging with virtual reality experiences where the screenshots vie to get a grasp of the gameplay. The game mechanics is one of the most interesting that we have seen so far where time will only move when you do. Whenever you stand still in Superhot VR, you are practically and literally frozen in time. When you begin moving again, everything else will resume including the bullets that are flying towards your face.  IT plays out like an action-puzzle game where you will get more success and traction when you move your body in slow motion. The game is essentially a first-person shooter (FPS) game. Because the time moves only when you move, you can do that Matrix-like bullet dodging that you have always fantasized about since the release of the movie two decades ago.
Creed: Rise to Glory
Price $30
In Creed, you play a rookie boxer who rises through the ranks. You will begin from a lowly gym where you can master the basics and then gradually move up the ranks as you take on tougher opponents when you improve your punching and dodging. If you are dedicated, the game can also be a great workout that you can use to shed the extra calories.
Moss
Price $30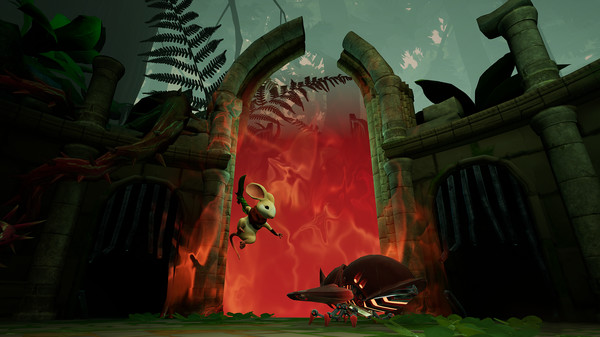 Moss is an adorable puzzle-platformer that features a cute little mouse called Quill scurrying on the ground beneath you. Unlike most VR games, this is a third-person game designed to be played seated at a relaxing pace. The mouse does not talk so you will communicate in sign language but she knows you are there guiding her. Occasionally, you need to give her a little push to help her navigate the obstacles in her way. The game studio Polyarc further updated the game for the Quest launch, adding new content for players.
Find Moss on Steam VR
Apex Construct
Price: $20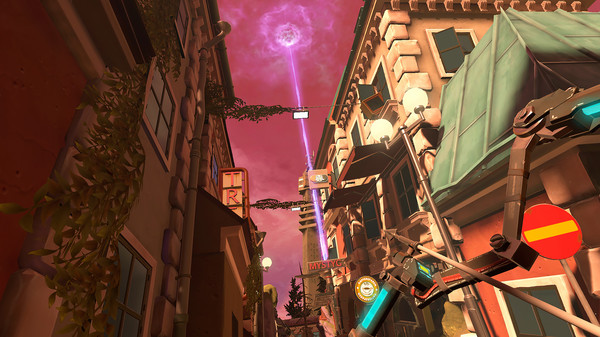 Apex Construct was a popular favorite when it first debuted on PlayStation VR. The game seems to have survived the porting into Oculus Quest largely intact as it still crams all the action and features from the original and maintains all the bow features. Developed by Fast Travel Games, Apex Construct is a fun adventure game that will be suited for all players.
Check out Apex Construct on Steam VR
Robo Recall: Unplugged
Price $30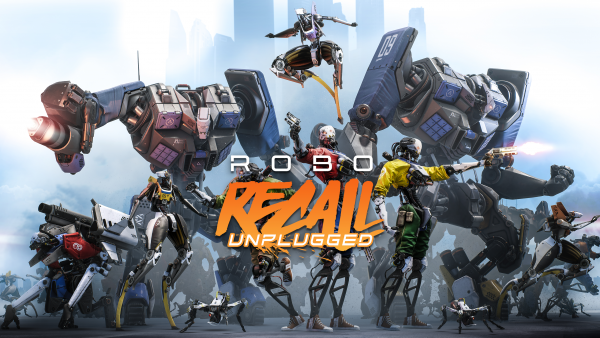 If you are looking for a scintillating arcade shooter game, then Robo Recall will be one of the best you can ever have. The VR first-person shooter (FPS) game made a stunning debut on the Oculus Rift and it is still just as good on the Quest. You will be tasked with recalling rogue robots which will entail blasting them with various upgradeable weapons. The game is highly interactive and you will be getting your hands dirty in up close combat with the robots dodging and deflecting bullets, throwing the robots up in the air and juggle-shooting them to gain maximum points or ripping off the limbs of the robots. The Quest version still retains all the excitement even though it has lost some of the visual fidelity that was in the PC original.
Racket Fury: Table Tennis VR
Price $20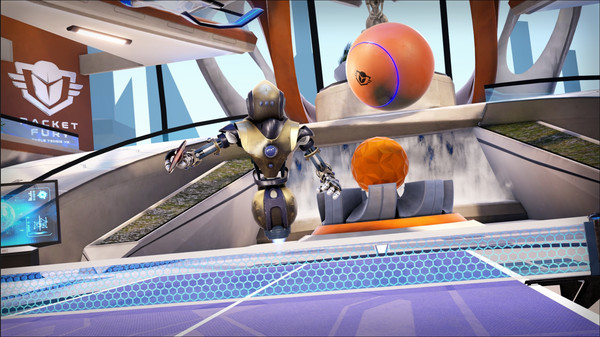 If you would love to do some intense ping pong game, then Racket Fury is definitely for you. The virtual reality game provides a fun and convincing take on the real ping pong game. You feel like you are in control of the ball and all aspects of the ping pong game including the force applied, spin and direction will make the game feel very realistic even if you are playing it virtually. The game even has an optional 'Simulation' physics mode if you want to go a step further and improve your precision with the paddle. There is also a cross-play multiplayer mode with other virtual reality headsets so you can actually enjoy playing this game with your friends.
Check out Racket Fury: Table Tennis VR on Steam
Space Pirate Trainer
Price $15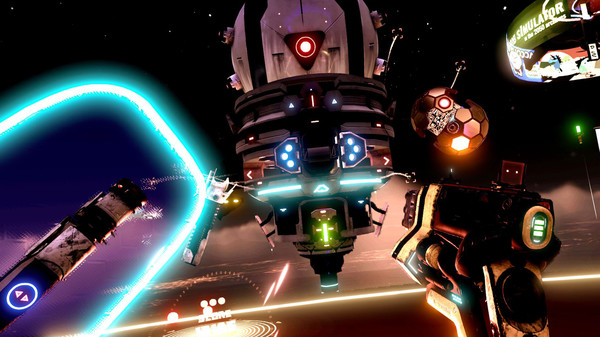 The "wave shooter" genre gets a lot of bad vibe from virtual reality users but Space Pirate Trainer is a  VR wave shooter with a difference. It truly makes it work! In this game, you will be up against waves of enemies and you can pick a choice of weapons on the fly along with an energy shield that you can use in blocking the oncoming fire. There is also a tether that you can use to sling your enemies to their deaths. The gameplay in Space Pirate Trainer is quite straightforward; there is even a slow-motion laser dodging mode. All of these make this a fun and enjoyable pick-and-play VR title that you can indulge in with your friends.
Shadow Point
Price $20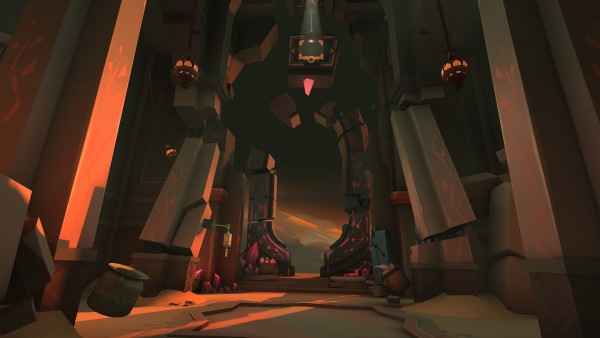 Shadow Point was developed by the British virtual reality studio Coatsink Software and is a beautiful and relaxing puzzler with plenty of lights and shadows. The cartoon design can be deceptive as it is an excellent game for virtual reality players and involves several challenges that begin on an easy note but get more and come complex as the gameplay develops. An added perk in Shadow Point is that there is Sir Patrick Steward doing the narration of the plot.
Job Simulator
Price $20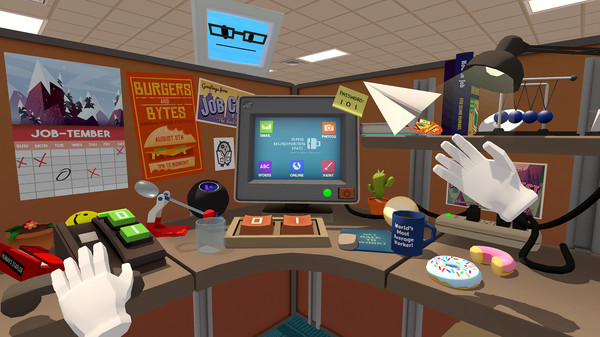 Owlchemy Labs' Job Simulator was already a launch title on HTC Vive, PSVR and Oculus Touch and has had some roaring success over the past three years of its existence in those devices. Now this oldie is available on Oculus Quest. This quintessential pick-up and play immerses you into a world where the robots have replaced humans in all jobs and you have to learn to use to use your hands and learn once more what it takes "to job". With the Job Simulator, you can learn "to job" through four representations of work-life that are not so historically-accurate but which will take you back to a time before the automation of society by robots.  You will be using your hands in stacking, throwing, manipulating and smashing physical objects in a very satisfying manner. The game is funny, bizarre but also quite engaging and enjoyable.
https://virtualrealitytimes.com/2019/05/26/the-top-10-games-to-try-out-on-oculus-quest/
https://virtualrealitytimes.com/wp-content/uploads/2019/05/Beat-Saber-600x337.jpg
https://virtualrealitytimes.com/wp-content/uploads/2019/05/Beat-Saber-150x90.jpg
Gaming
Technology
Many pre-orderers are already unboxing their Oculus Quest headsets and some may not even have an idea of what to do with their headset once it arrives. If you haven't been following up on the updates of the games and apps that will be available on Quest, one of...
Sam Ochanji
Sam
Ochanji
[email protected]
Administrator
Virtual Reality Times