The Best Virtual Reality Gear for Music Production     
Virtual reality music production is one of the emerging VR genres, a new frontier of virtual innovation that many artists are already tapping to and creating beats in VR. There are various music creation VR tools that are already available for the music enthusiast such as Electronauts, SoundStage, AliveInVR and Tranzient which can be used to create music with the help of compatible virtual reality hardware. With your headsets on, you can use the virtual reality music production apps to do everything from remixing to composing, editing and performing a variety of music tracks. Here are the top virtual reality gear that you can use for music production:-
Oculus Rift, Oculus Rift S or the Oculus Go Headsets
For the top range VR experience, you can go for the Oculus line of VR headsets. Oculus has an entire line of virtual reality hardware that you can purchase depending on your needs and budget. The Rift hardware is one of the best in the market currently. The legacy Rift headsets are in the process of being phased out in place of more recent line of headsets that provide better features and performance such as higher resolutions and eye-tracking functionality.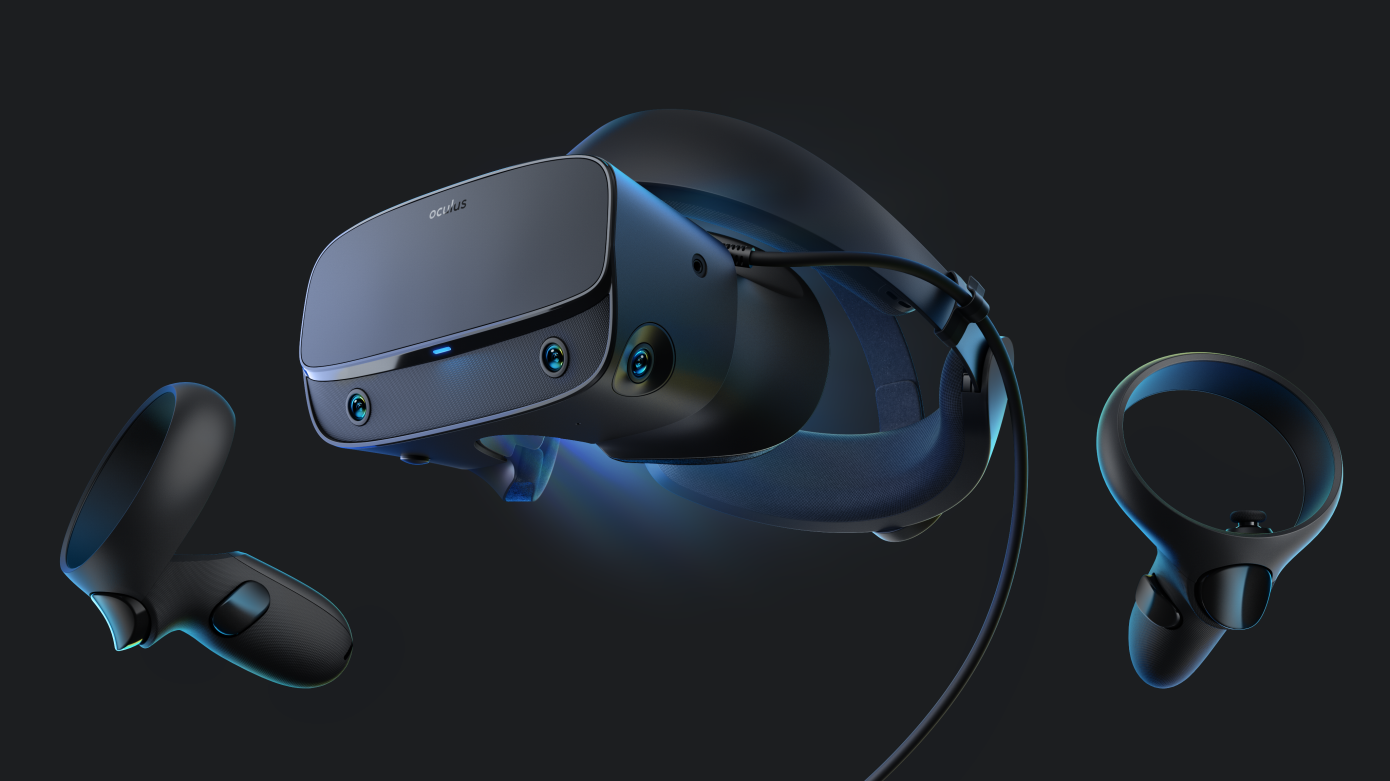 Examples of these include the Rift S and the standalone Oculus Quest headset. The Oculus Go system provides a simple and more affordable piece of hardware but one which is still adequate for virtual reality music production applications.
Microsoft HoloLens and the HoloLens 2
As Oculus specializes in the virtual reality hardware market, Microsoft has emphasized the mixed reality market in its investments. The Microsoft HoloLens platform is quite unique in that it is more of a specification than a brand hardware device which means that a constellation of manufacturers are able to build their own HoloLens headsets.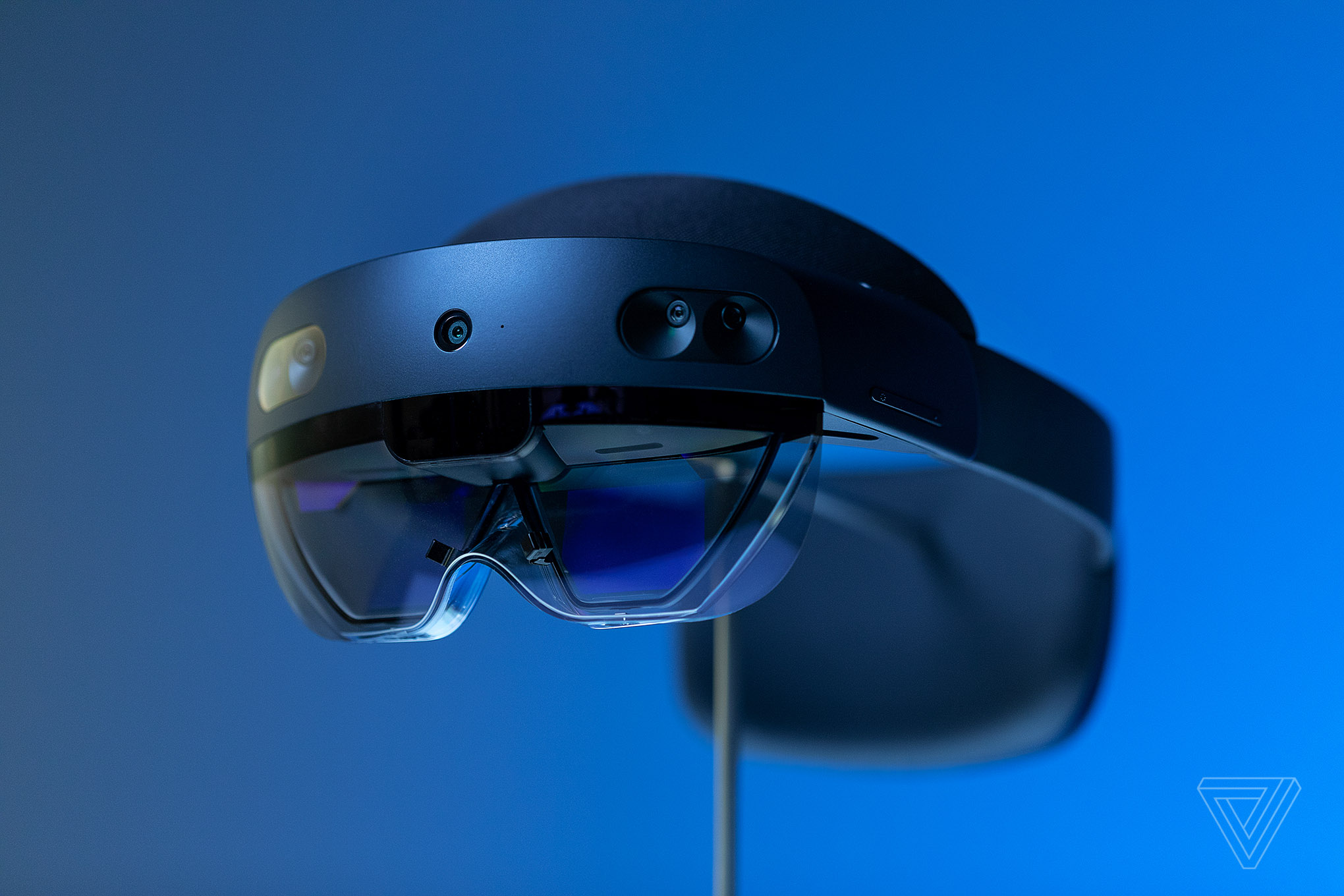 However, the HoloLens platform sticks to Microsoft's enterprise-focus so the headsets are high-specification and they don't come cheap. The HoloLens platform is marketed both as a gaming accessory as well as a professional productivity tool and has built-in support in the Windows OS. With more devices rolling out that offer users some good value, HoloLens is growing as a viable AR platform that can also be used for music production.
Google Cardboard
This is the last device that you would expect on this list but it also offers a cheaper alternative. If you want to make virtual reality music on the cheap, then your mobile phone may as well suffice in conjunction with the Google Cardboard VR kit.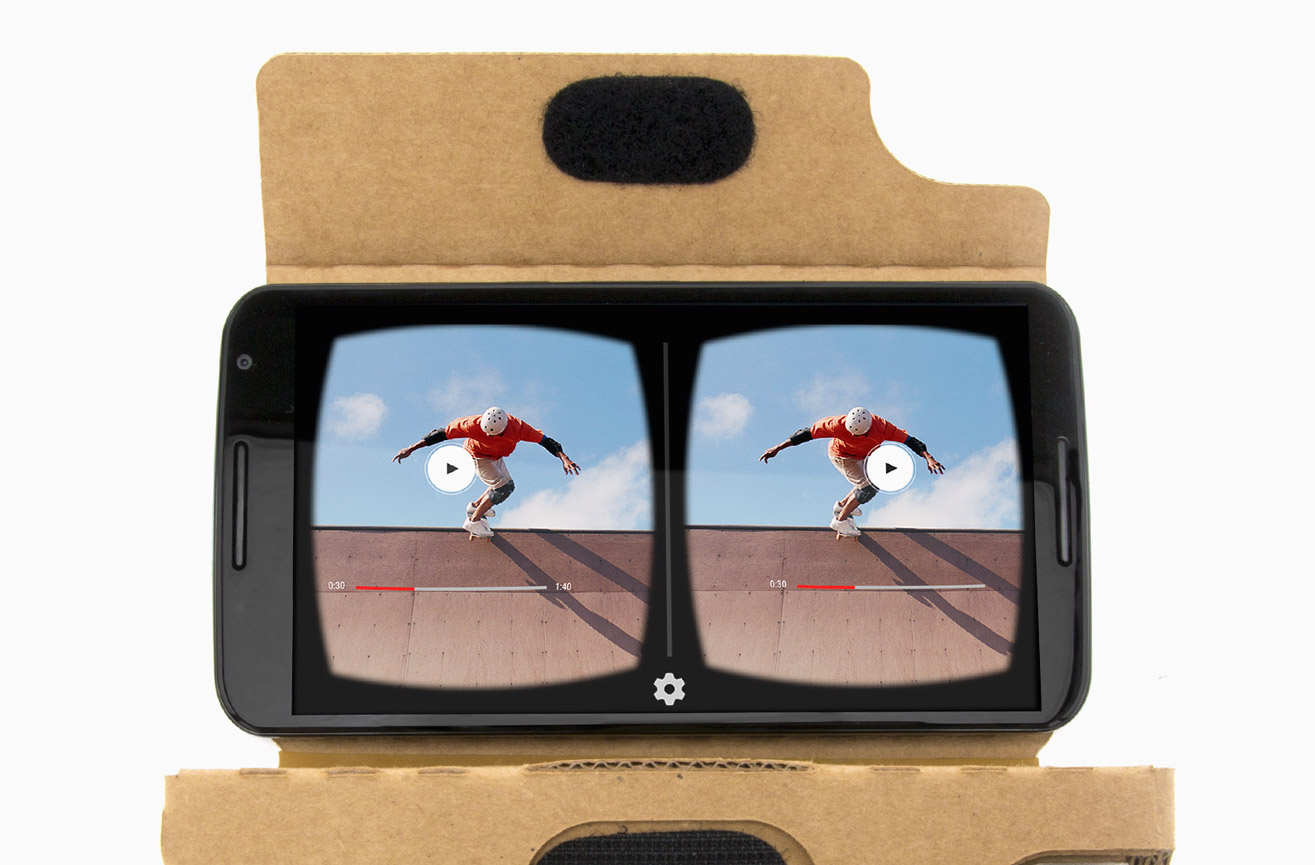 The Google Cardboard serves as a HMD-holder, helping securing your phone screen in front of your face.  It also has lenses that will focus the eyes on each side of the screens in the appropriate manner. This type of phone-based head-mounted display will also be reliant on the inbuilt accelerometers as well as sensors which are used for head-tracking. This is the cheapest head-mounted display that you can purchase.
Steinberg's Nuendo and Cubase Software
The most up-to-date versions of Nuendo and Cubase by Steinberg include built-in compatibility with Ambisonics. The support incorporates various components such as the Ambisonic configurations which can be configured for the main output buss so as to generate the stereo monitoring output. The monitoring output can then be used in conjunction with a headset for head tracking purposes.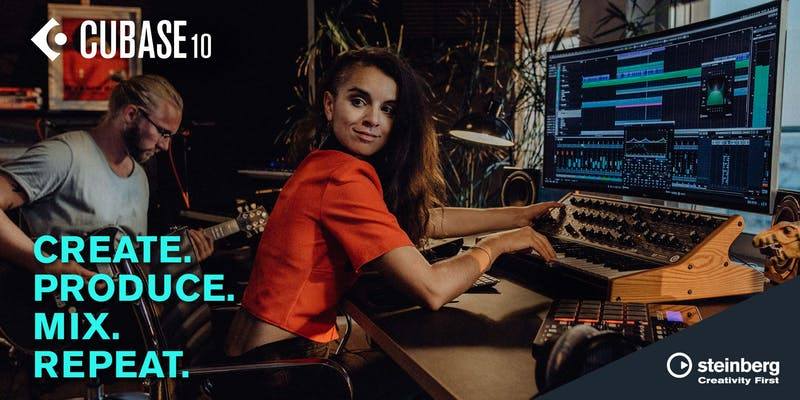 Alternatively, users can rely on the control panel for the manual adjustment of the listening position. Cubase can also be synced to the virtual reality video player that is running either locally or on another PC in the network. A host of Ambisonic encoder and decoder plug-ins are also included to provide users with all the tools required to work with audio for virtual reality.
Ambisonic Microphones
There are various Ambisonic microphones that you can work with currently for virtual reality music production. Some of the notable models include the Core Sound (TetraMic), Sennheiser (Ambeo) and the spherical 19-capsule Zylia ZM-1 among others. On the pro spectrum of the market, you can use the Brahma Microphones that offers a variety of models in its range including specialist mics that can be made to order.
Virtual Reality Music Platforms
Apart from the headsets, there are also platforms that you can use to make music in virtual reality. Some of the most popular include the following:-
https://virtualrealitytimes.com/2019/06/09/the-best-virtual-reality-gear-for-music-production/
https://virtualrealitytimes.com/wp-content/uploads/2019/06/MIcrosoft-HoloLens-Mixed-Reality-Headset-600x400.jpg
https://virtualrealitytimes.com/wp-content/uploads/2019/06/MIcrosoft-HoloLens-Mixed-Reality-Headset-150x90.jpg
Music
Technology
Virtual reality music production is one of the emerging VR genres, a new frontier of virtual innovation that many artists are already tapping to and creating beats in VR. There are various music creation VR tools that are already available for the music enthusiast such as Electronauts, SoundStage, AliveInVR...
Sam Ochanji
Sam
Ochanji
[email protected]
Administrator
Virtual Reality Times