Major Retailers and Tech Companies Form an Exploratory Group for a Single 3D Commerce Standard
Towards 3D content standardization, interoperability and consistency across VR, AR and other end points
OpenXR standard developer Khronos has put together a consortium of 140 companies consisting of some of the leading technology companies, retailers and manufacturers to form an Exploratory Group charged with exploring the possibility of creating guidelines and standards for 3D product representation and distribution.
Known as the Khronos Group, the 3D commerce exploratory group is brainstorming the possibility of creating open standards that will make it possible to have cross-vendor creation and deployment of 3D products thereby allowing mobile, web, virtual reality (VR) and augmented reality (AR) content to be experienced in a consistent and realistic format across all devices and platforms as well as in other end points such as search results, apps, in-store displays, social feeds and ad units among others.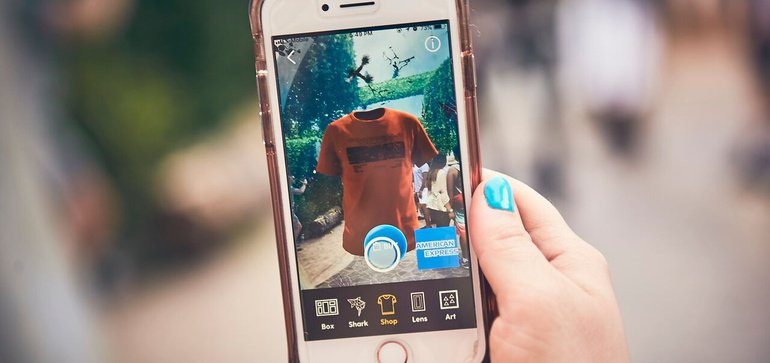 With such disparate distribution platforms, having standard guidelines and specifications will help in aligning and streamlining the interactions between various players in the chain including manufacturers, retailers, technology vendors and content creators.
The door is still open for any interested companies to join the exploratory group and offer input along with feedback on how to proceed with the creation of the open standard. Some of the top brands backing the Khronos Group include IKEA, Wayfair, Houzz, Shopify, Target, Williams-Sonoma and Outward, Lowe's, Unity, Samsung, Facebook, Nvidia, Qualcomm Google and Microsoft among others.
The Khronos Group, to be chaired by Wayfair's director of R&D, has adopted a multi-stakeholder approach to drumming broad industry support for the initiative. The group is lobbying players in multiple industries to support the goal of creating a set of common technical standards that will enable the seamless rendering of products in 3D as we gallop towards a future where more brands will be incorporating both virtual reality and augmented reality into the shopping experience.
This is an exploratory group so far so there is nothing concrete yet. Should it garner industry consensus and solid support for the initiative, the Khronos Group will move to the next phase which will entail creating an industry working group to begin developing the standards and actively support its integration into the AR/VR shopping experience.
The goal of the Khronos Working Group will be to have consistent 3D objects across multiple sites that are rendered in very accurate detail. Having a uniform 3D rendering across platforms will allow shoppers to trust virtual representations of objects as they interact with them using immersive technologies. With retailers and manufacturers both priming themselves for an explosion in 3D shopping, Khronos is hoping to work with industry stakeholders in developing scalable 3D solutions which can be shared by all parties involved in the transactions: retailers, customers and advertisers.
If a consensus is reached, part of the task that the Working Group will be working on is harmonizing the 3D models as well as developing the guidelines and specifications that will govern the creation and use of these models. The work on the standards will be commerce-specific and Khronos hopes that it will go on to influence other previous standards such as OpenXR, WebGL, g1TF and Vulkan all of which were developed to enable the creation of realistic 3D objects that are platform-agnostic.
It's going to be a complex process moving forward given that many retailers are already ahead of the curve when it comes to the integration of AR or VR into the shopping experience. It would still be possible for disparate players to go their separate ways and build apps and experiences without a harmonized standard. However, the working group hopes that by retailers and tech players working together towards a joint standard, they will be able to create more compelling shopping experiences for consumers that will result in better purchasing decisions while also delivering good ROIs for the retail players.
The Exploratory Group will be gathering industry insights from any major player without the encumbrances of cost and intellectual property licensing obligations. Any interested company will be able to provide their input without incurring any liability.  The multi-stakeholder approach to creating the standard will also extend to its governance. Companies can participate in the process under its multi-company multi-stakeholder governance process. For more information on how to join the Exploratory Group, check out the 3D Commerce Landing Page.
Augmented reality retail applications are expected to explode in the coming years. By 2020, more than 100 million consumers around the world will be shopping using augmented reality apps both online and physically in-store. Retailers are also taking note on the potential for immersive solutions in retail. Some 46% of retailers are planning to deploy virtual reality or augmented reality solutions so as to meet the customer service experience needs according to analysis by the research and advisory firm Gartner. According to the research and advisory firm, the impact of these immersive technologies will be "transformative". Many retailers will also be implementing augmented reality as an extension of the brand experience, leveraging these powerful technologies to engage their target customers in immersive experiences and also drive revenues. Augmented reality can also be deployed after the sale in order to boost customer loyalty.
Immersive technologies such as virtual reality and augmented reality are now moving beyond the "gimmicks" into more solid and indispensable use-cases across multiple industries. They will be key to retailing success in the coming years.
3D technologies are poised for tremendous growth as shopping mediums and the prospect is driving many manufacturers, retailers and advertising platforms to explore ways of scaling their production and realizing broader distribution of virtual products that provide for optimized workflows to reduce costs.
https://virtualrealitytimes.com/2019/04/26/major-retailers-and-tech-companies-form-an-exploratory-group-for-a-single-3d-commerce-standard/
https://virtualrealitytimes.com/wp-content/uploads/2019/04/AR-Shopping-1-600x362.jpg
https://virtualrealitytimes.com/wp-content/uploads/2019/04/AR-Shopping-1-150x90.jpg
Shopping
Technology
Technology Discussion
Towards 3D content standardization, interoperability and consistency across VR, AR and other end points OpenXR standard developer Khronos has put together a consortium of 140 companies consisting of some of the leading technology companies, retailers and manufacturers to form an Exploratory Group charged with exploring the possibility of creating guidelines...
Sam Ochanji
Sam
Ochanji
[email protected]
Administrator
Virtual Reality Times