CES 2020: What to Expect from the Leading AR and VR Players
The Consumer Electronic Show (CES) is set to take place from January 7th to 10th in Las Vegas. This will be the most important trade fair for consumer electronics in the year so some of the big names and new players alike are eager to make an impression.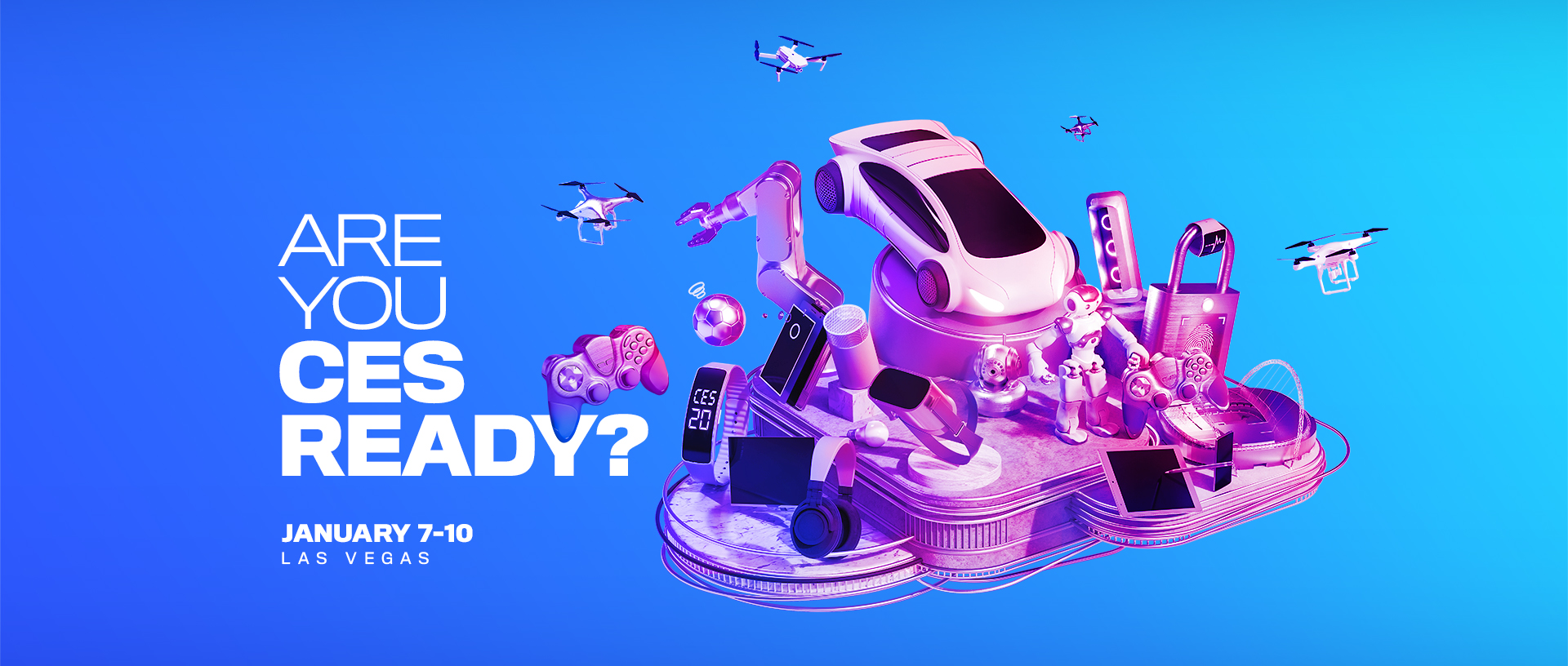 This year, we won't be expecting any major surprises in virtual reality during the CES. Like in the previous events, this year's CES will showcase new innovations at the cutting edge of technology. The XR industry will have its share of new innovations and announcements to be made. Here is a summary of some of the things that await us in both virtual reality and augmented reality spheres during the CES 2020.
Oculus
2019 was a hugely successful and active year for Oculus with numerous hardware updates, releases, software updates and much more. 2020 won't be any different and Oculus generally prefers the big stage such as the CES as a platform for making new announcements, launches or even leaks. With its Quest headset seeing an impressive performance over the past months, Oculus is already in a pole position in the VR market, particularly in the standalone VR headset niche.
In 2020, Oculus users will be expecting a successful roll-out of the hand tracking functionality in its ecosystem. The industry will be looking forward to the successful integration of the feature inside some of the most popular virtual reality games with minimal hitches. Early demos/experimental apps have already demonstrated the possibilities of native hand tracking in virtual reality experiences.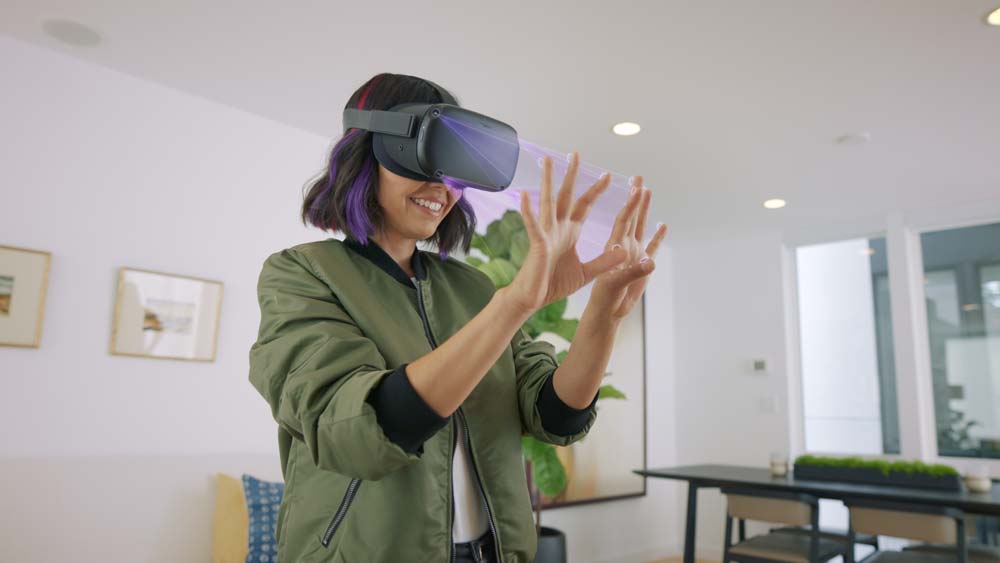 But Oculus could offer us much more beyond native hand tracking along with the Oculus Link connection that now enables Quest users to plug to PCs and play games in the Rift library.
During the CES, Facebook is likely to showcase its Oculus Quest headset as well as its various portal devices. On the hardware front, we are not expecting any major announcements. If Facebook is going to make any big announcements this year, it is likely to be on its augmented reality efforts which are reportedly already undergoing development.
HTC Vive
Like Oculus, HTC Vive has been a hugely successful virtual reality hardware manufacturer with a huge line of VR headsets. While Oculus has taken the consumer route, HTC Vive has taken the enterprise route and it has had mixed results on that front. With the Vive Cosmos, the company had tried to re-navigate its way into the consumer market but the headset has been beset with numerous problems following its release.
In the recent years, HTC has used the big CES stage as a platform for product announcements. It has also used the stage to perform private demo sessions for journalists but for the CES 2020, the company cancelled these sessions on short notice.
HTC Vive could use the stage to market its Vive Cosmos headset at the exhibition center and possibly showcase the Lighthouse tracking module for virtual reality headsets for the first time. This should be released by the first quarter of 2020.
If HTC Vive is going to grab a slice of the consumer market from the likes of Oculus, the VR company will have to deliver a more consumer-focused headset than even its Vive Cosmos. Something closer to the Oculus Quest but perhaps, with superior specs.
Quest currently delivers some of the best specs at the most affordable pricing. Any new headset that will take on Quest will have to deliver superior specs. Perhaps, Vive might spring a surprise next week during the CES 2020 with a new consumer-focused headset of its own.
Sony
Sony is set to hold a press conference on January 7th. On its official website, the company states that it will unveil a "unique vision of the future" which will bring "creativity and technology together like never before". Sony could reveal new information about the upcoming PlayStation 5 or show a teaser of PlayStation VR 2. It is unlikely to be the latter as Sony's virtual reality headsets are set to launch in 2021 or later.
Valve
Like Oculus, Valve has had a good year with a new hardware launch and impressive hardware sales through the year. The VR company also closed the year on a high note with the announcement of Half-Life: Alyx which drove the sales of its Valve Index headsets.
2019 wasn't big for Valve but the company laid some strong foundation for a successful future. In 2020, Valve will be in a very strong position to advance forward. The company has already established a good niche among the high-end buyers and it is also in possession of the most anticipated virtual reality game of 2020: Half-Life: Alyx.
For Valve to make some impression during this year's CES, it would have to come up with some hardware improvements or some new software/apps to feed its hardware. Valve already works closely with SteamVR which would make it easier for Valve to have the perfect software for its top of the line hardware.
On the hardware front, Valve could come up with new improvements such as foveated rendering. While the Index headset has an impressive industry-leading resolution, Valve could still improve on that. Alternatively, Valve could simply use the CES 2020 platform to announce some of the stuff that they plan to do in the near future.
Samsung
Samsung is quickly losing ground in the VR sphere but the company still has a foot in the door and is keeping an eye on things. Some say Samsung has already lost the hardware game and could only make a meaningful impact on the industry with the rollout of 5G connectivity. 5G will be core to VR in the coming years as hardware manufacturers, in a drive to miniaturization, will rely on the cloud to stream games and apps to users' virtual reality headsets. Samsung is well-positioned to play a major role in the upcoming 5G revolution.
Samsung will present a keynote during the CES next week in Las Vegas which will be focused on 5G streaming. The keynote will be presented by the Samsung President and CEO Hyun-Suk Kim so it is expected that the tech leader is likely to unveil some groundbreaking ideas as well as showcases during next week's event.
Samsung is planning to launch a new Artificial Intelligence (AI) project under the code name Neon. This will be a virtual AI being that users will be able to interact with in various platforms including augmented reality. The unveiling of the AI being will happen at the start of CES 2020 on January 7th.
Google
Google had some early flops in VR and AR. Some of these flops include Google Cardboard and Google Glass. Google is yet to gain traction in the industry although the tech giant is still scrapping various individual projects in the immersive sector.
To regain the initiative, Google would have to launch some surprise cutting-edge immersive hardware but that won't happen. Google is unlikely to make any major announcement on any XR initiatives during the CES 2020.
Varjo
2019 was an active year for Varjo with various hardware releases. In 2020, the company is likely to maintain the momentum with more releases of consumer-focused hardware and updates.
Varjo released an impressive second-generation of its virtual reality headset. However, that headset is mostly enterprise-focused. Varjo has distinguished itself by having a headset that offers the most impressive display in the market currently for a virtual reality headset.
Unlike Valve Index or even Oculus headsets, Varjo lacks a supporting store or ecosystem of apps and games that its users can plug into. The VR brand could change its fortunes by working with a content partner such as Steam. The company would also need to release its own set of controllers that have quick and precise movements for gaming which would make it one of the top VR gaming headsets. A lite version of the Varjo headset could also prove popular with consumers. Varjo is likely to unveil something notable during the CES next week as it seeks to cater to the consumer side of the market. The company will most certainly showcase its latest VR hardware Varjo-XR1.
Microsoft
Like other leading players, Microsoft had been busy in 2019. Its HoloLens and HoloLens 2 have been top hits. However, like Varjo, Microsoft is yet to explore the consumer side of the XR industry. There is unlikely to be anything major from Microsoft on the AR/VR front during the CES but there could be a pleasant surprise.
New Players
There will be something for high-end virtual reality enthusiasts. The Czech startup VRgineers will be showcasing its new XTAL headsets for professionals and companies. The headset offers 4K resolution per eye, eye tracking as well as hand tracking from Ultraleap.
Smaller manufacturers will also be showcasing plenty of new virtual reality accessories including haptic gloves. Bebop Sensors will be showcasing its Forte Data Glove for Oculus Quest. Teslasuit will also be showcasing the recently unveiled Teslasuit Glove which is designed with haptic joints. BHaptics will be presenting the VR full bodysuit Tactsuit while Cybershoes will be presenting the VR running shoes of the same name. A curious exhibit during this year's CES will be an exhibition the VR massage chair.
Augmented Reality
Just like in 2019, we are also expecting a large number of affordable smart glasses during the CES 2020. Nreal's smartphone AR glasses, Nreal Light, will make a huge impression and attract lots of attention. The glasses are slated for release during the first half of this year and will cost $500. Users can already pre-order the developer kit for these glasses.
Chinese manufacturer Realmax is planning to launch a kick-start campaign for its augmented reality glasses Realmax 100 just in time for the CES. These glasses notably have a very high field of view. Lumus and Goolton are also planning to showcase smart glasses at the CES 2020. Goolton's smart glasses are said to weigh just 80 grams and have been optimized for outdoor uses.
In augmented reality, expect Microsoft and Magic Leap to make some impression at the CES 2020. Magic Leap recently launched a B2B package of its augmented reality glasses Magic Leap 1 and might present corresponding augmented reality applications from its partners.
https://virtualrealitytimes.com/2020/01/05/ces-2020-what-to-expect-from-the-leading-ar-and-vr-players/
https://virtualrealitytimes.com/wp-content/uploads/2020/01/CES-2020-600x255.jpg
https://virtualrealitytimes.com/wp-content/uploads/2020/01/CES-2020-150x90.jpg
Technology
The Consumer Electronic Show (CES) is set to take place from January 7th to 10th in Las Vegas. This will be the most important trade fair for consumer electronics in the year so some of the big names and new players alike are eager to make an impression. This year,...
Sam Ochanji
Sam
Ochanji
[email protected]
Administrator
Virtual Reality Times