Report: Apple Has Acquired the VR Arcade Startup 'Spaces'
Protocol reports that Apple has acquired the VR arcade startup Spaces this week.  The report follows a Spaces statement made via an email and on its website where the tech giant stated that Spaces will be "heading in a new direction."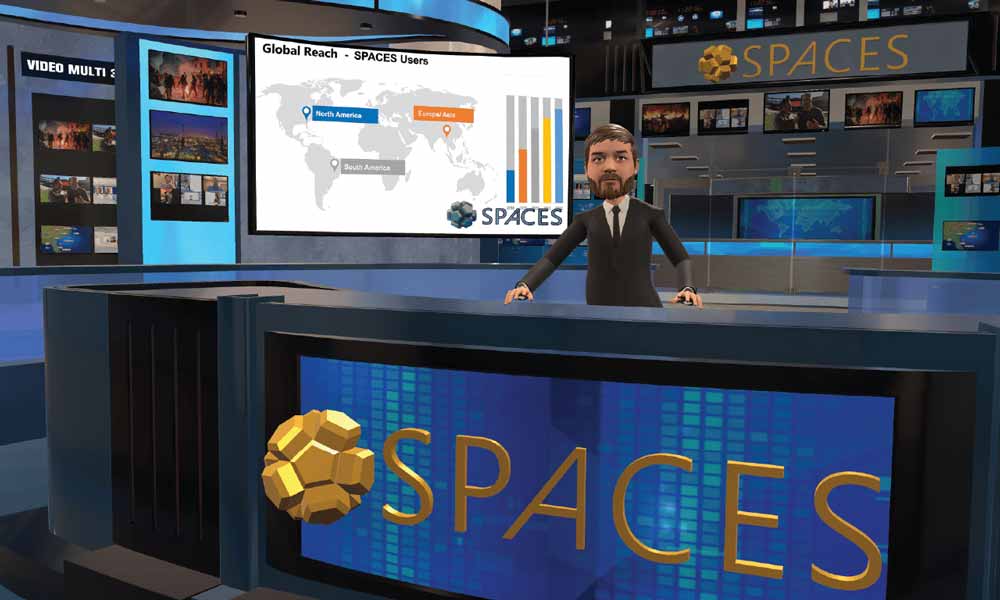 Spaces is a spin-off from the animation film studio Dreamworks and offers VR arcades and location-based virtual reality experiences. The startup was founded by Brad Herman and Shiraz Akmal, initially spurning out of Dreamworks in 2015. Spaces initial focus was on location-based VR, initially targeting some of the poplar IPs like Terminator franchise.
Like the other VR arcade businesses this year, Spaces was hit hard by the novel coronavirus pandemic and its subsequent containment measures which wiped out human traffic to the arcades with many having to lay off their staff.
During the quarantine, Spaces pivoted itself and developed a virtual reality add-on, a PC VR app, by the same name for 2D video conferences that enables conference participants to plug into video calls via virtual reality and appear in the virtual calls as avatars on platforms such as Zoom, framed via an adjustable virtual camera. The app even allows you to use a virtual whiteboard in the virtual conference calls.
The VR add-on enables users to leverage the benefits of virtual reality headsets without the need for the other participants in the virtual conference call strapping on a corresponding device to interact with you. Spaces is already compatible with a number of virtual collaboration/conferencing platforms such as Zoom, Teams, Skype along with a constellation of other video conferencing apps.
Mixed Reality Plus the Traditional Videoconferencing
While Spaces has confirmed the acquisition, we are still in the dark on the figures involved. In the email and website update last week, Spaces did not give any details on the amounts involved or the specifics on the "new direction" that it is taking.
It is therefore still unclear what Apple plans to do with its new acquisition. Numerous patents and leaks suggest that Apple is researching multiple XR devices including video transparency and mixed reality lasses. In this context, it is also likely that Apple would be concerned with how VR avatars can be integrated into the classic video telephony, hence the Spaces acquisition but this is purely speculative.
Apple has previously acquired the VR streaming service NextVR and the mixed reality specialists from Vrvana.
Speculation is rife on Apple's AR and VR products potentially being launched in the next few years. In June, a report stated that Apple's first standalone virtual reality headset will arrive in 2022. There has also been a recent patent filing for an Apple boundary system. With the latest acquisition, Apple is certainly looking to also bolster its VR department as its rumored VR headset draws closer to production and release.
https://virtualrealitytimes.com/2020/08/26/report-apple-has-acquired-the-vr-arcade-startup-spaces/
https://virtualrealitytimes.com/wp-content/uploads/2020/08/Spaces-600x360.jpg
https://virtualrealitytimes.com/wp-content/uploads/2020/08/Spaces-150x90.jpg
Acquistions
Business
Protocol reports that Apple has acquired the VR arcade startup Spaces this week.  The report follows a Spaces statement made via an email and on its website where the tech giant stated that Spaces will be "heading in a new direction." Spaces is a spin-off from the animation film studio...
Sam Ochanji
Sam
Ochanji
[email protected]
Administrator
Virtual Reality Times