Pre-Orders Open for $2700 Standalone Linux-Based VR Headset Simula One
One of the headsets that we expect to arrive later in the year, barring any unforeseen hitches, is the entirely Linux-based Simula One headset. The standalone VR headset is priced at $2,699 and with an unexpected shipping date which the company has put at "no earlier than Q4 2022."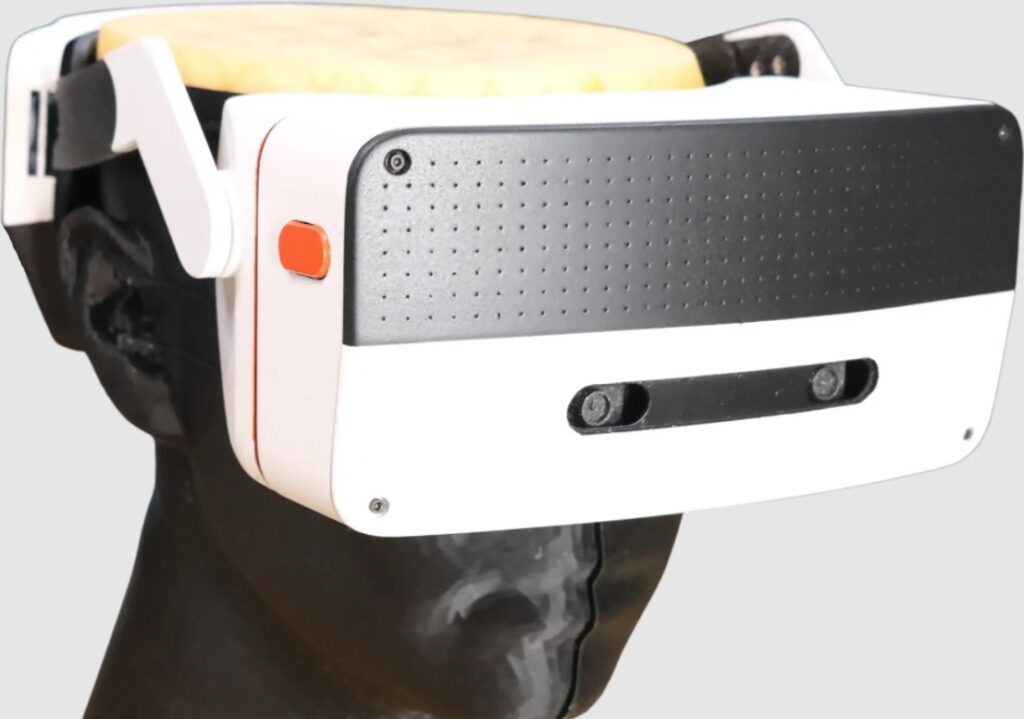 Simula One is aimed at both developers and Virtual Reality fans looking for the freedom of a Linux operating system. Pre-orders for the headset had been opened earlier this month by the creator, SimulaVR, after shelving aside a planned Kickstarter campaign. The last-minute change was to allow the creator to set its own pricing scheme with more flexibility.
The Simula One headset will be available in three variations: –
The most expensive variant is the Founders Edition which is built with luxury design features such as matt black finishes, wood panel, and brass accents. This premium version goes for $4,999.
There is also a tethered version of the Simula One headset which costs $1,999.
Finally, there is the Standalone version of the Simula One headset which goes for $2,699. This is the standard version of the headset. None of the three headsets has been priced towards the consumers and mainly target devs and pros.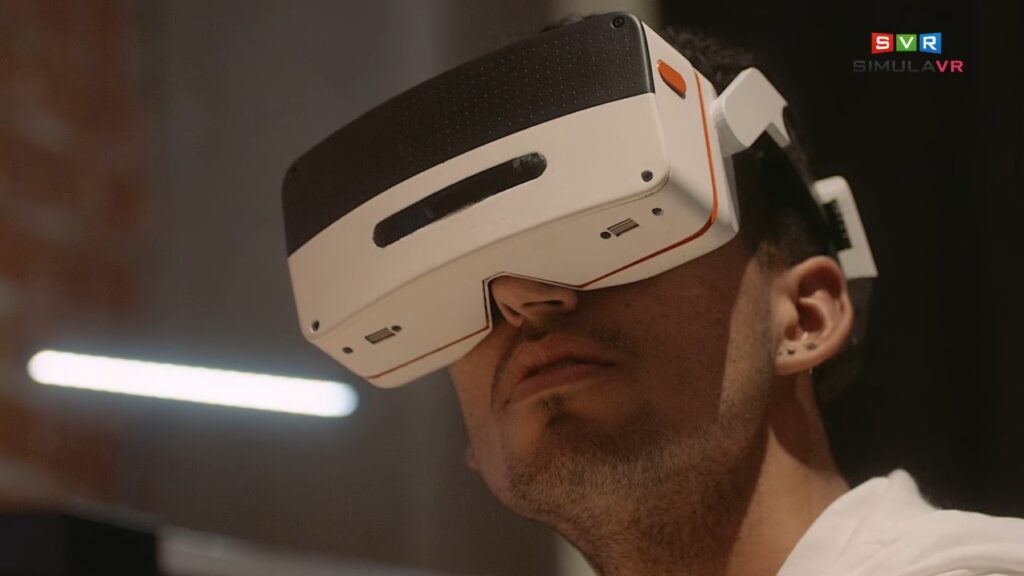 With the headsets costing so much, you can expect that they offer high-spec features. The standalone Simula One headset has a display resolution of 2448 x 2448 per eye, a 100-degree field of view (FOV), and a 90Hz refresh rate. The headset also features eye and hand tracking and an interpupillary distance (IPD) of 55mm to 77mm.
Unlike most of the current standalone VR headsets that are built with Qualcomm Snapdragon chips, the Simula One headset uses an Intel i7 chip that is usually used in higher-end laptops. This is, by far, the most powerful chip ever fitted in the announced standalone virtual reality headsets so far. The headset is also pre-installed with SimulaOS which is an open-source and customizable Linux distribution that has been designed for virtual reality. The Simula One's compute pack, containing the i7-1165G7 processor, 1TB SSD, and 16GB RAM is detachable.
Because the headset uses an x86 architecture chip, you can run any of the existing Linux desktop apps on it. The Qualcomm chips have ARM architecture which allows for better power efficiency but that architecture means they cannot run PC applications.
The standalone Simula One headset has the following specifications: –
Display: Dual 2448 x 2448 LCD with a refresh rate of 90Hz.
Lenses: 100-degree three-element and non-fresnel lenses with a separation adjustment of 55mm to 77mm.
Cameras: 2x wide-angle and high-resolution color
Processor: Has an 8-core and 4.7GHz Intel i7-1165G7 processor with an integrated Iris XE GPU.
Storage: 1TB NVMe SSD
RAM: 16GB DDR4
Wireless: Wi-Fi 6 + Bluetooth 5.2
Ports: One USB-C (Thunderbolt 4), two USB-C (3.2 Gen 2), two USB-A (3.2), 3.5mm Audio Jack.
This isn't a gaming headset. It is built for a productivity-focused headset that can be used an alternative to a laptop that runs Linux. The Simula One headset, in fact, has some advantages over a laptop as it provides you with virtual screens of just about any size. All a user needs to do is connect a Bluetooth keyboard and then position windows around them using hand tracking. With its powerful processor and ultra-high resolution, it is as good as a head-mounted PC.
Its Linux operating system allows you to pick between a virtual environment and viewing your real surroundings via its high-resolution color cameras. Its 2448 x 2448 high-resolution displays are higher than those of virtually all VR headsets, except the Varjo Aero. This resolution enables you to see even the smallest text.
Meta has been adding productivity-focused features to its Quest 2 headset in recent months such as tracked keyboards, progressive web app support, and multiple resizable browser windows. However, the Quest headset features just 6GB of RAM and its much less powerful Qualcomm Snapdragon processor is only capable of running Android apps rather than desktop applications like Integrated Development Environments used in developing software.
Meta is also working on a higher-end virtual reality headset dubbed Project Cambria that is set for release later in the year. There is also an upcoming Apple headset next year that is said to have a similar PC-level performance. The social virtual reality metaverse platform Somnium Space is also working on a standalone VR headset slated for release in the fourth quarter of 2022.
The Simula One headset, with its almost vintage look, won't have to suffer from obsolescence as its computing pack is detachable so, theoretically, the headset's performance, already industry-leading, can still be upgraded with a new computing power without the need to redesign or build a completely new headset. You can also use the Simula One headset in the Tethered Mode where it acts as a PC VR headset for a desktop gaming PC.
Simula One was originally slated for a Kickstarter campaign but the company shelved this aside and instead opened it up to direct pre-orders. It costs a whopping $2,699 but you get a high-spec headset with the computing power of a high-end PC.
Unlike the other major players in the immersive hardware market, Simula is a relatively new player whose hardware has never been tested in the market. The profitable manufacturing of VR headsets is an extremely challenging prospect and there are numerous cases of VR startups coming with great concepts only to fold operations before shipping products. Could Simula face a similar fate? The company has said its pre-orders are refundable only for a week and that it "cannot with certainty predict" that it won't face any delays. The Simula One pre-order agreement stipulates that the startup can "only guarantee delivery of our pre-order Offerings by end of 2023".
https://virtualrealitytimes.com/2022/02/20/pre-orders-open-for-2700-standalone-linux-based-vr-headset-simula-one/
https://virtualrealitytimes.com/wp-content/uploads/2022/02/Simula-One-600x338.jpg
https://virtualrealitytimes.com/wp-content/uploads/2022/02/Simula-One-150x90.jpg
Business
One of the headsets that we expect to arrive later in the year, barring any unforeseen hitches, is the entirely Linux-based Simula One headset. The standalone VR headset is priced at $2,699 and with an unexpected shipping date which the company has put at "no earlier than Q4 2022." Simula...
Sam Ochanji
Sam
Ochanji
[email protected]
Administrator
Virtual Reality Times