New AR Startup LivingCities.xyz Wants to Connect Real Places to Digital Twins
In the XR-verse, Matt Miesnieks is better known for his 6D.ai startup for AR cloud infrastructure which he later sold to Niantic. Now Matt and his "dream team" which includes Foursquare co-founder Dennis Crowley and inventor and designer John Gaeta (best known for his work on The Matrix) are embarking on new AR startup livingcities.xyz that aims to connect real places to their digital twins and to inject the dynamism of real-life living spaces into the mirror world in the metaverse. Miesnieks describes LivingCities as a social layer that intertwines the reality and the metaverse that will allow us to wholly express ourselves in the metaverse in rich and exciting ways.
The news is out! I have started a new company @livingcitiesxyz with my friends @daltwisney_jg and @dens

Read what the Information had to say herehttps://t.co/Zb1M8uQYrc

— Matt Miesnieks (@mattmiesnieks) May 26, 2022
In a Medium post on his new project, Miesnieks says that his project aims to connect the richly detailed and organic real-world experiences with the potential of the metaverse with its global reach and limitless creative opportunities.
Miesnieks says he has always had an interest in Augmented Reality due to its ability to alter our experiences of the real world rather than simply yanking us from the real and familiar world and immersing us into a computer-generated world of virtual reality that floats in your headset and which is not anchored to any real-world features and experiences. LivingCities.xyz is aimed at exploring that intersection.
For Matt, it is the next logical step after the creation of 6D.ai which catered to the infrastructure side rather than an experiential one.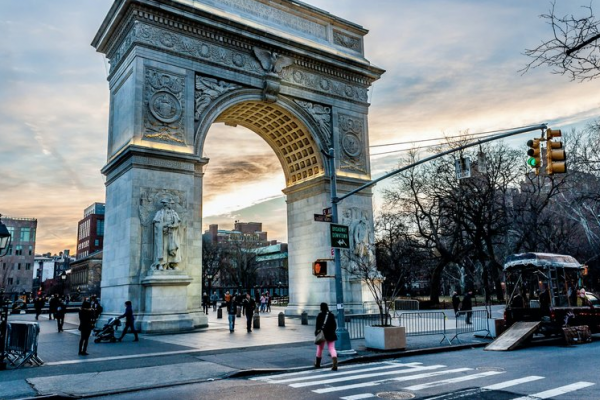 Matt calls it a "consumer social product" that will bring forth new forms of self-expression. LivingCities.xyz will accomplish two goals: –
Projecting real people and places onto the metaverse
Projecting the creative possibilities in the metaverse back onto the real world.
Miesnieks has provided a list of 8 principles for connecting the real and virtual worlds, the kind of quest he and his team are pursuing with Living Cities: –
Reality is Scarce
People are the Killer App
The Spirit of Place
Lore is built-in to real places
Communication, social, and self-expression are all the same thing
AR is the wrong place to start
The real world is a dynamic, living space
Get into the metaverse to get out of the metaverse
The real and virtual are reflections of one another
Read more on his Medium post.
LivingCities.xyz will assume the form of a consumer experience that will be rendered over open web3 protocols, creating a 3D space in which the virtual world will no longer be a pixel-perfect computer-generated fantasy world but something that might look and feel like a real place and which will be aligned with the places where the experiences are occurring. Matt writes that in LivingCities.xyz, a specific point in a virtual or immersive space will match the corresponding point in the real world.
Miesnieks 6D.ai Created the Foundation of LivingCities.xyz
6D.ai is a spatial mapping company that develops a 3D map of the world from smartphone snaps. 6D.ai provided a scanning technology that allowed for the rapid development of digital twins of real environments. The platform accomplished this by networking smartphones uploading image data to a cloud where these images were stitched together to generate a 3D map. This map can subsequently be synchronized across a multiplicity of smartphones.
The technology was impressive for the still-nascent AR industry leading to the startup's acquisition by Niantic in 2016. Henceforth, 6D.ai became part of the Niantic Real World Platform that equips developers with the ability to integrate the real world into their virtual products. In effect, 6D.ai is core to Niantic's efforts to build an AR Cloud as the company's research and engineering teams scramble to develop spatial computing technologies that will facilitate the creation of better and more qualitative augmented reality experiences where millions of players will be adding points of interest to a 3D map of the world.
This is already playing out. This week, Niantic unveiled its Visual Positioning System (VPS) for augmented reality apps which contains digital twins of more than 30,000 real-world environments and which is set to expand to cover more cities across the globe.
The Lightship VPS' 3D reconstructions are partly drawn from synchronized smartphone scans captured by Pokemon Go players. Miesnieks has described his 6D.ai technology as the "deep-tech foundation" upon which Niantic's Lightship developer platform is constructed. Mielsneks says his pioneering 6D.ai platform demonstrated to the industry the need for an AR Cloud and how a semantic 3D map of the world that is computer-vision-enabled can be a foundational infrastructure for all spatial apps.
LivingCities.xyz is the next logical step for the founder(s) following 6D.ai's role in the establishment of the "deep-tech" 3D maps infrastructure. It will be social glue linking the real and the virtual worlds.
Mielnieks is envisioning LivingCities.xyz as virtual 3D environments that will exactly correspond to their real counterparts and where people can interact with one another in both real and digital terms and on an equal footing. As the name suggests, LivingCities will be a living digital twin, a mirror world.
Living Cities will be layered on top of the current map platforms like Apple Maps, Snap, Fortnite, GTA, Rec Room, Niantic, and Google Maps and is not looking to compete with these established platforms even though, in some instances, their services may overlap. Mielnieks says the platform's focus areas will be on the experiences, applications, and interfaces that anchor future XR/spatial applications in real places.
Miesnieks has cited Block Nerf which suggests he might explore neural rendering techniques for Living Cities' digital twins. Google's Block Nerf is an AI system that can generate 3D scenes from Street View images. In recent years, generative AI has been getting better and better at producing scenes and images as can be seen in OpenAI's DALL-E2 and Google's Imagen.
Miesnieks writes that LivingCities.xyz wants to focus on solving a single problem in 2022 rather than "boil the ocean" and that the startup has already raised $4 million in pre-seed funding that it will use to test its hypothesis. Among the early funders is the venture capitalist Ali Temaseb from DCVC. 6D.ai investors also participated in the Living Cities funding round.
Living Cities is currently hiring for several positions including Engineering Lead, Community Manager, Creative Director, Game Designer, Product Designer, C++ Back-end Engineer, and 3D Generalist. To apply for any of these positions, visit the LivingCities.xyz website.
Source: Medium
https://virtualrealitytimes.com/2022/05/29/new-ar-startup-livingcities-xyz-wants-to-connect-real-places-to-digital-twins/
https://virtualrealitytimes.com/wp-content/uploads/2022/05/LivingCities-600x400.png
https://virtualrealitytimes.com/wp-content/uploads/2022/05/LivingCities-150x90.png
Metaverse
Technology
In the XR-verse, Matt Miesnieks is better known for his 6D.ai startup for AR cloud infrastructure which he later sold to Niantic. Now Matt and his "dream team" which includes Foursquare co-founder Dennis Crowley and inventor and designer John Gaeta (best known for his work on The Matrix) are...
Kristin Hummel
Kristin
Hummel
[email protected]
Author
Virtual Reality Times