Top 10 New Jobs Being Created in the Metaverse in 2022
The metaverse economy is already taking shape with thousands of players including startups, entrepreneurs, millions of users, and a virtual economy that is already worth billions of dollars.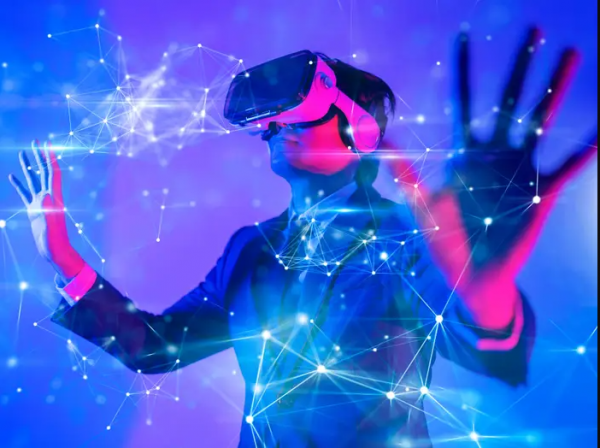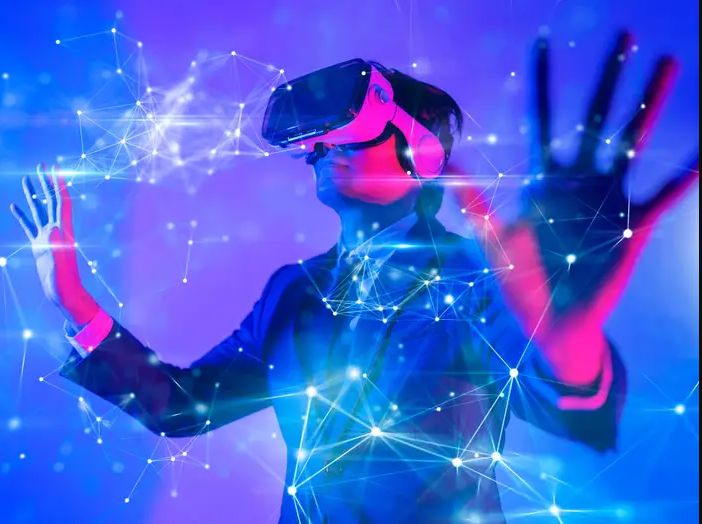 Metaverse companies span the gamut of the business world and range from fashion retailers to art auctions, concerts, blockchain companies, fintech companies, eCommerce businesses, metaverse security, gaming, software development, and many others. In spite of the recent crypto jitters, the meta economy is continuing to grow by leaps and bounds and it is estimated that by 2026, up to a quarter of the global population will be spending at least one hour every day doing something in the metaverse. Given this growth trajectory, it is a no-brainer that tens of thousands of jobs are already being created in the meta economy.
Planning to ride the metaverse economy in 2022? Here is a look at the top ten jobs that are being created in the metaverse in 2022.
#1 Web 3 and Web 3.0 Developers
The newest buzzwords are Web 3 and Web 3.0 and it is, therefore, no surprise that a web 3 developer is one of the most sought-after skills in the metaverse. A web 3.0 developer must have all the skills of other web developers but they will be specializing in developing software and applications for use with a new category of devices, virtual reality headsets, augmented reality glasses, and controllers.
Web 3 developers are also needed for blockchain-related projects. The boom in NFTs and cryptos means that more startups will be spawning new ideas to tap into this emerging digital economy. They must familiarize themselves with the principles of blockchain technology and smart contracts. Businesses are also increasingly implementing blockchain technologies in their systems to streamline and decentralize business processes.
Web 3 developers will need skills in programming languages like Solidity, JavaScript, Python, C++, and Go. If you want to pursue a career as a Web 3.0 developer, you will also need to be knowledgeable in Unity platform.
#2 AR and VR Software Engineers
Immersive Virtual Reality and Augmented Reality hardware and software ecosystems are growing exponentially and their adoption is expected to rise in the coming years. Meta is working on its next-generation headsets and Apple is also set to release an AR/MR headset in 2023. Several other players in the immersive segment have some hardware products in the works. These hardware devices will need software ecosystems to feed users' appetite for content. Many platforms, including Meta, have now created pathways for independent content developers to create third-party content for their hardware, and many independent developer studios are angling to tap into this emerging market segment.
AR/VR software engineers will develop interactive experiences for these advanced hardware products. This is shaping into one of the most lucrative career paths even though career opportunities are still constrained by technology and the slow pace of adoption. However, it is a segment that is expected to explode once hardware manufacturers attain that sweet spot that will enable them to pack very good specs for uber-realistic immersive experiences at affordable pricing.
Besides, many enterprises across the spectrum, including top retailers like Amazon are implementing virtual reality and augmented reality in their processes and they will need software engineers that can develop applications that leverage these technologies. It is currently a trickle but there will be an avalanche of immersive software development opportunities when tens of thousands of retailers across the globe begin to take the metaverse seriously and integrate it into their business processes.
#3 Hardware Engineers
Are you a super-talented engineer looking to build next-generation hardware devices? There are dozens of AR and VR hardware companies working on the frontiers of innovation to develop the sophisticated headsets and glasses that will usher in the next 'iPhone moment'. The best known is, undoubtedly, Meta, but there are other players building AR/VR hardware products such as new sensors, wristbands, controllers, headsets, haptic devices, cameras, and much more. These include Sony, Apple, Lynx, Valve, Nreal, Pico, Samsung, Microsoft, Magic Leap, and HTC among others.
#4 Blockchain Engineers
A lot of business processes are migrating to the blockchain. Many enterprises, ranging from Fortune 500 companies to small to medium-scale enterprises are embracing blockchain technology, and blockchain engineers are as in demand as the IT specialists of the yesteryear. Blockchain companies perform various functions including designing, developing, implementing, and maintaining distributed blockchain networks. A career as a blockchain engineer is lucrative and offers you lots of opportunities across different business verticals.
#5 VR Arcade Attendants
VR and AR hardware is yet to go as mainstream as smartphones. For most people, the first experience in virtual reality will occur inside virtual reality arcades (so-called VRcades) or VR location-based entertainment centers such as TheVoid LBE centers. The fortunes of many of these VR arcades were wiped out during the pandemic as foot traffic disappeared from malls and other recreational centers. As the pandemic subsides and vaccination rates increase, people are streaming back to recreational centers and this has created fresh opportunities for location-based entertainment facilities. VR arcade attendants will be one of the top jobs in the metaverse.
#6 VR Stewards
Stewards will be needed not just in the physical virtual reality arcades but also virtually in the metaverse. Rooms in the metaverse bring a large number of people in the same space at the same time, albeit virtually in the form of avatars. As a result, there will be a need for virtual moderators to manage interactions and activities in these virtual spaces. Many apps and experiences will hire virtual stewards to manage these spaces.
Some experiences in the metaverse might require stewards to induct users, particularly those new to these environments and experiences. A virtual steward will not only need familiarity with virtual reality and specific VR apps but they must also be good communicators and good at managing and moderating people, virtual tribes, and communities.
#7 Metaverse Security Experts
Just like in cyberspace, the metaverse will present its own sets of security challenges. The metaverse security experts will perform various roles to make these environments and experiences safe spaces for users and brands. You will need a background in programming, cybersecurity, and metaverse/virtual governance to fulfill this role.
#8 Metaverse Fashion Designers
The next generation of fashion designers will be designing merchandise not for people in the real world but for avatars in the metaverse. Some top fashion brands have already established a presence in virtual worlds and are selling merch in metaverse shops and lands. As this world grows, metaverse fashion designers will be highly sought-after.
#9 Innovation Managers
Top brands are positioning themselves to exploit the opportunities presented by the metaverse but many haven't a clue on how to tap this emerging technology. Consequently, many brands are now recruiting metaverse innovation managers to a chart roadmap into the metaverse and blockchain technologies. The role entails creating new business models and opening up the unique opportunities in the metaverse.
#10 Crypto Artists
Digital artists are uniquely positioned to profit from the metaverse. Digital art is a large part of the metaverse at the moment. Many artists are already reaping the benefits with NFTs and their role will only magnify as more brands snap up virtual lands and establish a 'local presence' in the metaverse.
#11 Discord Community Managers
Discord channels are serving as the crucible of many Web 3 projects hence the need for a Discord Community Manager to onboard new team players, moderate discussions, maintain a healthy sentiment, and protect the Discord from malicious actors among other roles and responsibilities.
A good Discord Community Manager should not only be approachable and highly motivated in the project but also flexible and have excellent communication skills to guide the creative projects. Emotional resilience and forthrightness with all participants are also important qualities to be effective in this kind of role.
https://virtualrealitytimes.com/2022/06/19/top-10-new-jobs-being-created-in-the-metaverse-in-2022/
https://virtualrealitytimes.com/wp-content/uploads/2021/11/Metaverse-600x448.png
https://virtualrealitytimes.com/wp-content/uploads/2021/11/Metaverse-150x90.png
Metaverse
Technology
The metaverse economy is already taking shape with thousands of players including startups, entrepreneurs, millions of users, and a virtual economy that is already worth billions of dollars. Metaverse companies span the gamut of the business world and range from fashion retailers to art auctions, concerts, blockchain companies, fintech companies,...
Kristin Hummel
Kristin
Hummel
[email protected]
Author
Virtual Reality Times