The History of Porn – From Statues to Virtual Reality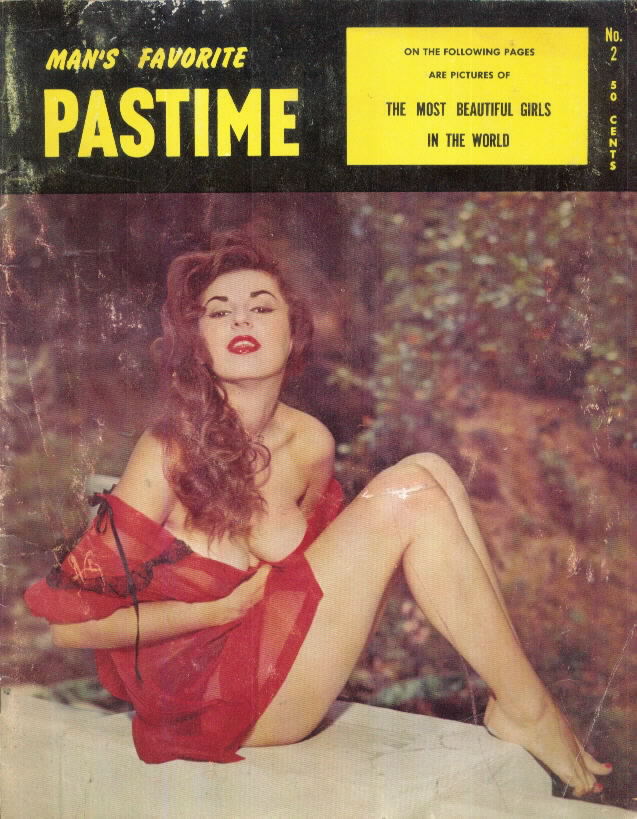 Source: Man's Favourite Pastime, Volume 2
Obviously, I am a believer in the notion that sex is a story worth telling, and the history of porn would suggest the same. We might be freaking out at the idea of having sex with machines, but when we really take a look at things, we have been doing it for a long time.
The history of porn literally is the history of technology. The two have grown side by side, hand in hand. For every step forward we made in technology, porn became more detailed, more intricate, and more real. "If we invent a machine, the first thing we are going to do – after making a profit – is use it to watch porn" are the famous of words of Damon Brown, playboy writer. The words never ring so true as they do when we talk about virtual reality sex and porn.
Is there a beginning?
Image: Erotic depiction on an ancient Greek plate
Well, we could delve into why we think human beings watch porn at all, but that could open a can of worms. Sexuality has become successively more private for thousands of years in so many more ways than just one. Even talking about sex is taboo for some people, let alone doing it or experimenting with it. It is probably just those who were still a little interested in taboo or experimentation that had the creativity to make the imagination real. And so we had porn.
Venus of Willendorf (which most porn enthusiasts have probably never heard of) is arguably the oldest "piece" of porn that we can date. It is extremely hard to judge what was and was not porn 25,000 years ago. Was it art? Well, the creator of this naked depiction of the human body made a point of accentuating her breasts and genital region. This artefact was discovered on the banks of the Danube river in Austria, and could mark the first pornographic technology.
Statues and paintings were our first visual depictions of anything really, and the amount of naked bodies that we see in ancient art is enormous. The Greeks and Romans were also fond of depicting orgies, homosexual and heterosexual relationships. There is literally porn everywhere when you look at Greek and Roman artefacts. The most explicit of them all were found in Pompei, Italy. Remember that place where volcanic lava petrified everything on the spot? Well, underneath all of that, excavators found brothels and bath houses lined with sexual images. With the very first technology we had – colours and a wall – we started telling the story of sex.
The first erotic literature
Image Source: John Cleland's book, Memoirs of a Woman of Pleasure, published 1749
The year 1440 was the year the Gutenberg Press opened up, paving the way for print media. It was less than 100 years later that the porn industry decided it wanted a piece of print technology, and in 1524 the first ever erotic pictures were published. Of course, it wasn't a book or magazine because at that time we were engraving stones. So, erotic material was literally engraved. It was a book of engravings almost forming instructional diagrams, which interestingly enough paved the way for hundreds of erotic manuals and literature to follow.
Until the 1700's, all porn was still illustrations that were being engraved or printed. But in 1749, the world received its first ever piece of erotic literature by John Cleland. The book was called "Memoirs of a Woman of Pleasure". For its time, it was way more taboo than 50 Shades of Grey. It touched on bisexuality, voyeurism, and even masochism. Unsurprisingly enough, the Church also did not appreciate this publication. The writer and his publisher were arrested for the whole thing just after the book was published, and the book remained mostly unknown in the USA until the 60s.
Coming to life in photos and film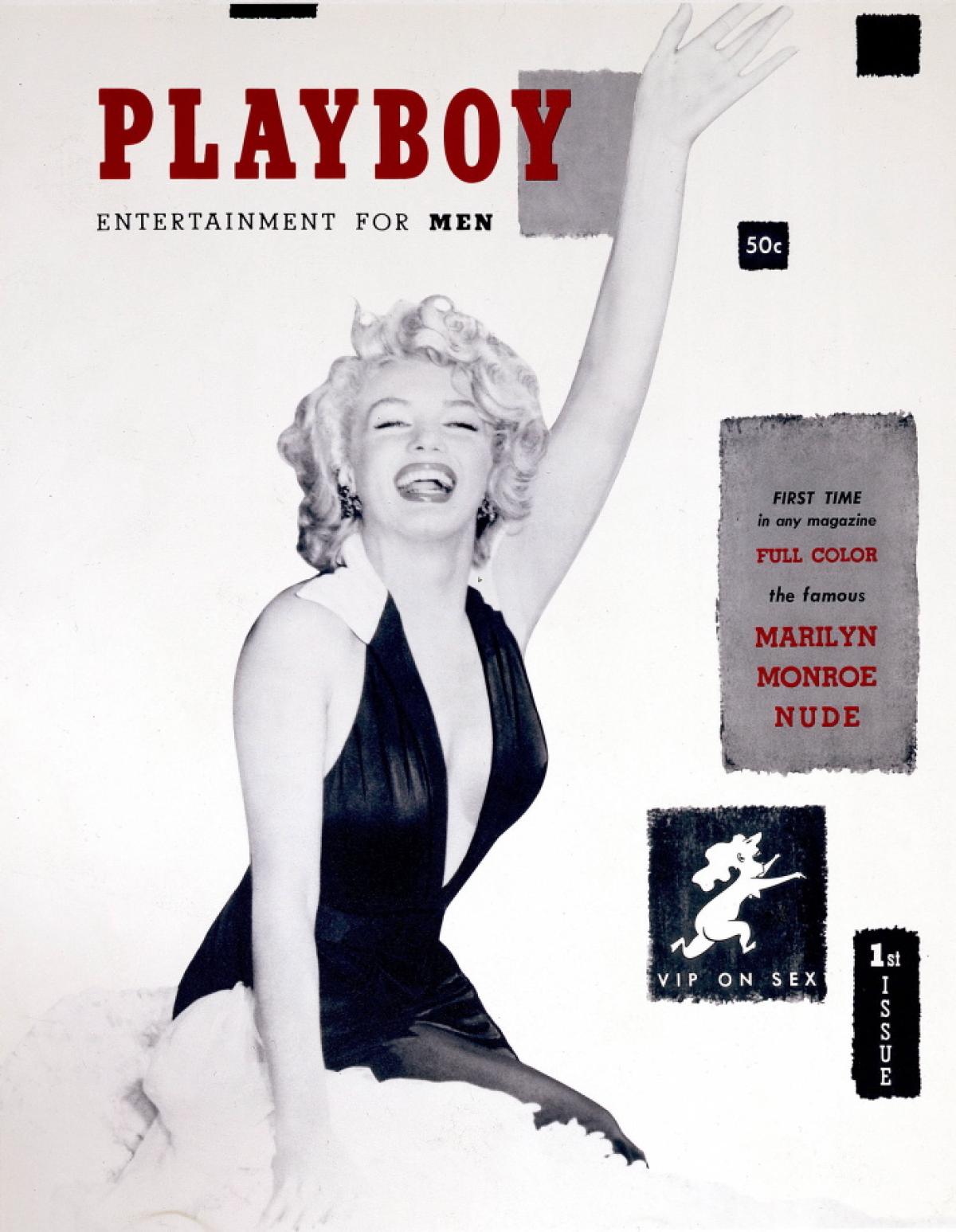 Image Source: Playboy Magazine, 1st issue
Technology has been advancing quickly and it wasn't long after printing that we discovered we could take a photograph. And surprise surprise! Soon after we discovered the daguerreotype, some adventurous storytellers decided that there was a place for sex in that! 1846 marks the year of publication of the first pornographic image, which has been described as a sad looking middle aged couple shagging. The reason this is so important is because this might actually answer the question we asked at the very start. Is there a beginning of pornography? Arguably, once we made it visual, it marked the beginning, because in 1857, eleven years after the first pornographic image was taken, pornography officially became a word in the English language (although it was originally intended to mean "writings about sex").
Most Americans have no idea that the American porn industry was basically booming by the 1900s, having found its new home in film. Everything was so crude back then, and rightfully so, given how illegal it was to shoot and publish porn in the early 1900s. It is estimated that there were around 2,000 stag films (the name given to the porn films released in this time) released between 1915 and 1968. Travelling salesmen would smuggle them in and make fraternities and bachelor parties the place to be.
We finally got the X rating after the likes of these stag films, and porn seemed to be catching on. So much so that in 1953, Hugh Hefner founded the Playboy Magazine. For the most part, the history of porn between the 50s and now has been nothing more than a legal battle, trying to find out whether the right to produce this art should be protected. The same is still true now, although the arrival of the greatest human creation would change things forever.
The internet changed porn forever
Image Source: Internet History Podcast
As everybody remembers, there was a time where we had to buy porn magazines and videos in stores, because there was no such thing as PornTube. It was a real thing to have to prepare your porn inventory and find a good place to hide it. And then the internet changed everything forever. This creation of the internet was the biggest leap forward for the porn industry. At that stage, we were still entertaining media such as photography, literature and film, but all of a sudden it became available, and instantly. The internet allowed porn to become a habitual reality for people, whether it is for the better or for the worse.
Actually, the internet did so much more than make porn available. The internet allowed for an enormous shift in the psyche of people about porn itself and it became more widely accepted. Porn became something almost everyone did. This opened the door for an era in creativity within the pornography world that we hadn't even touched on before. Being able to stream porn made sexual content so real and easy to access, with virtually no imagination required.
So much porn has been churned out, I bet nobody can keep up with how much pornographic content there is on the internet. A Montreal researcher in 2009 named Simon Louis Lajeunesse was forced to completely abandon his study, because in order to have a control group he had to find a single male in his 20s who had never watched pornography. Needless to say he abandoned because he could never find enough people to actually form a control group. This basically says everything about where we have come in the history of porn, especially after the internet joined the equation.
Virtual Reality Sex
Image Source: Mashable
We have now entered the era of virtual reality. That's right. There isn't really anybody left buying porn magazines unless they are collectors of antique items. Essentially, we have been developing VR technology for 70 years now, so it isn't like we weren't expecting to get here. Video gaming was probably the first to jump onto virtual reality technology, but when the Oculus Rift made it onto the market, the porn industry was fast. It was basically minutes that nerds all over the USA were wondering how they were going to use that technology within the framework of porn.
So here we are in virtual reality. Porn almost means "do whatever you want to whoever you want, somewhere out there in the virtual world" now. It's a world away from standing in your bathroom with a magazine and your eyes closed, using your imagination to fill in the blanks. Porn has become an interactive experience now, which makes me think it's time we added a new word to the dictionary. Virtual reality has turned it into sex rather than porn. The Dutch Kiiroo teledildonic technology basically means you can have sex with someone who is on the other side of the world.
We aren't really in porn anymore. We are in the industry of something else. Everybody is jumping on virtual reality. Facebook is potentially about to own the "social world" within virtual reality. The whole thing about virtual reality is that it is another reality. It's going to have games, it's going to have bars, and it is definitely going to have sex. Think about it. If there is room for sex in this reality, there's definitely room for sex in the virtual reality.
https://virtualrealitytimes.com/2017/04/30/the-history-of-porn-from-statues-to-virtual-reality/
https://virtualrealitytimes.com/wp-content/uploads/2017/04/mans-1.2-498x640.jpg
https://virtualrealitytimes.com/wp-content/uploads/2017/04/mans-1.2-150x90.jpg
Adult VR
Source: Man's Favourite Pastime, Volume 2 Obviously, I am a believer in the notion that sex is a story worth telling, and the history of porn would suggest the same. We might be freaking out at the idea of having sex with machines, but when we really take a look at...
Sera Ghaly
Sera
Ghaly
[email protected]
Author
Virtual Reality Times