List of U.S. Lawyers that Specialize in Cryptocurrencies
The biggest development in the past few years has been the runaway growth in the popularity of cryptocurrencies, led by bitcoins. Billions of dollars in investments have been pumped into this sector by both individual and corporations as various parties strive to position themselves for the crypto-windfall.
Perhaps, lost in the scramble for the Bitcoin and other digital currencies has been the technology that has underpinned the integrity of the cryptocurrencies: the blockchain technology. A blockchain simply refers to a publicly accessible ledger that is secured through proof of work and proof of stake cryptographic methodologies. Every transaction is recorded in the public ledger and is easily verifiable. Blockchain applications go beyond just the generation and exchange of cryptocurrency. The technology is also used in the enforcement of smart contracts by various businesses.
As the market for blockchain-based technologies continues to grow, one of the dilemmas that many players in this industry have continued to grapple with is a legal or regulatory one. It is ironic because the blockchain was meant to be a supra-legal, decentralized and self-contained technology that contained with it the means through which disputes or conflicts could be resolved. But blockchain technology operates in a regulatory environment and must adhere to certain laws or regulations.
As a digital asset and a security, blockchain technology falls under various legal compliance requirements instituted by the Federal Government. Governments all over the world are also developing a close interest in the technology with an aim at regulation and control. So while the technology is completely decentralized and distributed, transactions must comply with certain laws. In this regard, a cryptocurrency lawyer will come in handy when you are facing various compliance challenges with regards to cryptocurrency or when you simply need to enforce blockchain transactions.
A blockchain or cryptocurrency lawyer can help you in a myriad of ways:-
Providing a fiat or escrow services in blockchain transactions.
Providing legal compliance consulting services for companies that are implementing blockchain technologies in their business operations.
Drafting legal opinion letters for the ICOs as well as token compliance with the US securities law.
Issuance of tokens
If you are looking for a professional cryptocurrency or blockchain lawyer in the US, here are some of the top names that you should consider talking to:-
#1 Joshua Ashley Klayman Kuzar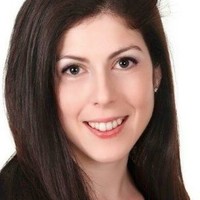 Joshua Ashley Klayman Kuzar was recognized as one of the leading blockchain and cryptocurrency lawyers in the world by Chambers & Partners. She has been practicing in the Greater New York City area in the law firm Morrison & Foerster LLP (MoFo) for the past four years. Her areas of specialization include blockchain, cryptocurrency, securities, corporate law and finance, and transactional law. Ms. Klayman is also the founder and co-chair of Blockchain + Smart Contracts Group, a MoFo consortium that brings together more than 70 crypto lawyers. She is highly talented in this area with a deep expertise in the blockchain space and a strong focus in Digital Token Offerings and ICOs.
Ms. Klayman chairs the Wall Street Blockchain Alliance Legal Working Group and serves in the Wharton RegTech think tank. She serves in Delaware's Blockchain Strategy Committee and speaks regularly on Blockchain, Smart Contracts and Cryptocurrency in various forums in the US and around the world. She works with an array of stakeholders in advancing the industry interests while anticipating issues of regulatory concerns.
Apart from her speaking engagements, Ms Klayman regularly appears in various TV shows and broadcasts and writes for some of the leading news outlets such as Forbes and Coindesk. She has been quoted widely in major news outlets such as WSJ, Reuters, Japan Times and CNNMoney among others.
LinkedIn Profile: https://www.linkedin.com/in/joshua-ashley-klayman-kuzar-a0bb776/
MoFo Profile: https://www.mofo.com/people/joshua-klayman.html
#2 Mitzi Chang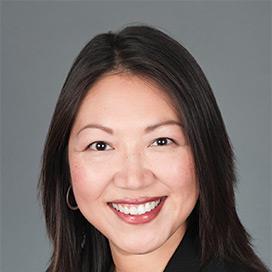 Mitzi Chang is a corporate transactional lawyer and partner at the Boston-based global law firm Goodwin Proctor LLP which also has offices in 10 other global cities including Frankfurt, London, Paris, Hong Kong and San Francisco among others. Her practice specializes in technology and life sciences including blockchain technology and digital currencies.
Her main area of focus is in the corporate and securities law where she represents a broad array of clients and investors including public and private companies, private equity firms, venture capital firms as well as investment banks in mergers, acquisitions, capital market transactions, venture capital financings, digital media licensing and SEC reporting. She also specializes in general securities and corporate matters.
Ms. Chang works with companies in every stage of their corporate life cycle right from their initial financing during the launch all the way to the initial public offering or during an acquisition or merger. As a blockchain and cryptocurrency specialist, she has also advised venture funds and companies in this space on regulatory matters, securities law and digital token sales.
Ms. Chang is also a Workshop Speaker at Pipeline Angels, a network of seasoned and new women angel investors that has been crucial in generating capital for women entrepreneurs in the US.
LinkedIn Profile: https://www.linkedin.com/in/mitzi-chang-685573/
Goodwin Profile: https://www.goodwinlaw.com/professionals/c/chang-mitzi
#3 Brian Klein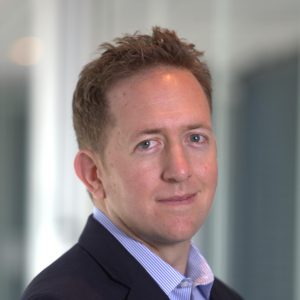 Brian Klein is a partner at the law firm Baker Marquart LLP where he focuses on criminal and regulatory defense. He also practices in the area of civil litigation. Over the past few years, he has built a name for himself by representing clients in cases involving blockchain technology and digital currencies. Some of his clients have been some of the top startups and entrepreneurs in this space.
Other related engagements have included working as a volunteer general counsel in the Bitcoin Foundation. His extensive activities in the cutting-edge technological sector include speaking engagements around the world on Fintech matters, founding and serving as the chair of the Digital Currency and Ledger Defense Coalition. He also chairs the American Bar Association's blockchain, digital currency and ICO institute. Chambers & Partners recognizes him as one of the leading the cryptocurrency trial attorneys in the US.
LinkedIn Profile:  https://www.linkedin.com/in/brian-klein-a6a1667/
Baker Marquart Profile:  http://www.bakermarquart.com/attorneys/brian_klein
#4 Nathana O'Brien Sharma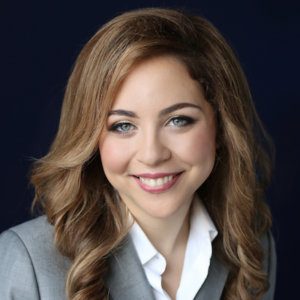 Nathan O'Brien is an innovator, writer, speaker and academic who is focused on the impact of some of the leading emerging technologies and technological issues of our times such as artificial intelligence, blockchain, machine brain interfaces as well as on the corresponding issues of law, policy and ethics. As a lawyer at the startup and venture capital firm Gunderson Dettmer, she has advised various technological startups on issues of intellectual property rights, products, technology transactions as well as privacy matters. She is currently a principal faculty member at Singularity University focusing on matters blockchain, law, policy and ethics.
LinkedIn Profile: https://www.linkedin.com/in/nathanaobrien/
Singularity University: https://su.org/about/faculty/nathana-sharma/
#5 Lee A. Schneider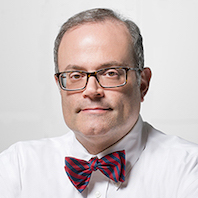 Lee Schneider is a FinTech lawyer with years of experience working at the intersection between law and blockchain + cryptocurrency technologies. He has worked as a partner, head of FinTech and broker-dealer at the law firm McDermott, Will & Emery. He co-founded the blockchain and startup consulting firm Genesis Block and is currently a general counsel at the blockchain developer Block.One. Lee regularly co-hosts a FinTech podcast that is accessible on iTunes and other podcasting services.
LinkedIn Profile: https://www.linkedin.com/in/leeaschneider/
#6 Cassandra Borchers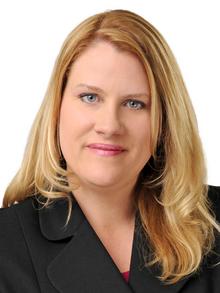 Cassandra Borchers is a partner at the law firm Thompson Hine LLP in its Corporate Transactions and Securities practice group. In this role, she counsels clients on matters compliance and regulatory which encompass multiple areas including federal and state securities law and other related issues like cryptocurrency, mutual funds, private fund, regulatory reporting and regulatory registration.
Her main focus has been in the area of venture capital, securities, cryptocurrency and blockchain matters, finance, governance matters and corporate representation. She handles every aspect of legal counseling for emerging companies. She has represented a constellation of companies on various matters and including securities offerings, mutual funds, commodity pools, mergers and reorganizations. Cassandra also represents both investors and issuing companies on various types of transactions such as digital tokens sales and security offerings among others.
LinkedIn Profile: https://www.linkedin.com/in/cassandra-borchers-40698615/
Thompson Hine Profile: http://www.thompsonhine.com/professionals/borchers-cassandra
#7 Reuben Grinberg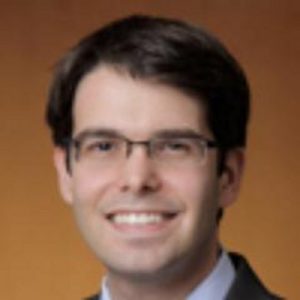 Reuben Grinberg is a FinTech and regulatory attorney, formerly of Davis Polk and Waldwell's Financial Institutions Group and has been active in the blockchain space since law school. His practice currently includes providing legal counsel on the blockchain proof of concept regulatory issues as well as the custody agreements on the cryptocurrency portfolios. He provides a broad range of legal counsel to his clients including on strategic, transactional and regulatory matters. Reuben advices both the emerging and the well established players in the FinTech space with an emphasis on the regulatory impact on blockchain and virtual currencies.
He has written widely on these issues, including a widely read academic paper on Bitcoins that he authored in his student days. He is frequently cited in leading news outlets as one of the leading legal experts on matters blockchain and cryptocurrencies.
#8 Grant P. Fondo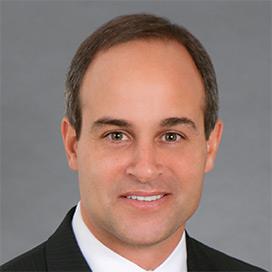 Grant Fondo is a former federal prosecutor, former Assistant Attorney in the Northern District of California and currently a partner at the law firm Goodwin Proctor LLP. He heads the Litigation Department at Goodwin's California offices with a focus on technology, digital currencies, blockchain, life science companies, social media, financial institutions, private equity and venture capital matters among others. As a partner in Goodwin's Securities Litigation, White Collar Defense Group, the Cybersecurity Practice and in the Digital Currency and Blockchain practice, Grant represents entities in a vast array of contested matters in these areas.
He has handled complex arbitration and civil trials as well as class action litigation matters. Grant has also work on SEC and defense of criminal matters in the areas of digital currency, insider trading, cybercrimes, fraud and healthcare fraud among others. As a litigation lawyer, he carries investigations and conducts trials and appeals at the state and federal courts and arbitrations. He also represents his clients before administrative agencies.
LinkedIn Profile: https://www.linkedin.com/in/grantfondo/
Goodwin Procter LLC Profile: https://www.goodwinlaw.com/professionals/f/fondo-grant
#9 J. Dax Hansen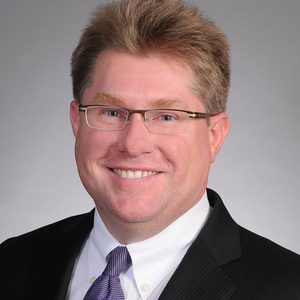 Dax Hansen is a partner at Perkins Coie and practices in the Greater Seattle Area. His main focus areas include payments, Information Technology, international business transactions, blockchains, software and technology licensing, online business, Japan business transactions and decentralized virtual currencies. He is also the chair of Perkins Coie Blockchain Technology and Digital Currency and the Electronic Financial Services industry groups.
In his role as associate with a focus on the technology sector, Dax works with various industry players such as social networking companies, software application developers, payment service providers, wireless carriers, hardware manufacturers as well as online and physical retailers.
LinkedIn Profile: https://www.linkedin.com/in/daxhansen/
Perkins Coie LLP Profile: https://www.perkinscoie.com/en/professionals/j-dax-hansen.html
#10 Richard B Levin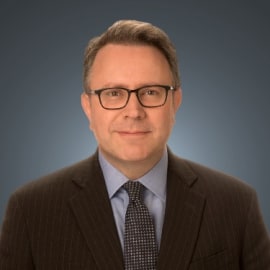 Richard Levin is a regulatory and compliance attorney at Polsinelli PC and focuses on representing the early stage and publicly traded companies in the financial services sector. Some of the clients that his practice represents include digital currency platforms, hedge funds, exchanges, broker-dealers and alternative trading systems (ATSs).
Richard has helped FinTech companies navigate the challenging regulatory environment especially with regard to blockchain technologies. He has worked as a partner at Bryan Cave LLP and previously as the Global Head of Product Development and Compliance at Deutsche Bank.
He also chairs the FinTech and Regulation Practice at Polsinelli PC. He has represented companies, both publicly traded and early stage, before the Securities and Exchange Commission (SEC), the Financial Industry and Regulation Authority (FINRA) and before the Commodity Futures Trading Commission (CFTC).
He advises early stage financial services, board of directors and management and represents clients before the US Senate and the US House of Representatives on a broad range of issues. He has spoken severally on conferences touching on matters regulatory and market structure.
LinkedIn Profile: https://www.linkedin.com/in/richardblevin/
Polsinelli Profile: https://www.polsinelli.com/professionals/rlevin
#11 Carol Van Cleef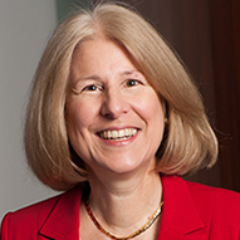 Carol Van Cleef has been active in the blockchain legal scene for a decade. She is a veteran Bitcoin legal strategist who has counseled clients over the years on the web of laws and regulations around the 21st century financial services. She is an Attorney at Law at LeClairRyan and the CEO of the Luminous Group, LLC, a blockchain technology, growth advisory and risk management solutions company. In her current work, she advises many cryptocurrency exchanges and ICOs on the myriad of money transmission issues.
She has provided legal and advisory services to a spectrum of clients that include global money services, banks, insurance companies and securities firms. Carol is a top choice attorney for many companies in the blockchain and FinTech space in general including blockchain developers, payment processors, virtual currency exchanges and wallets, software developers and prepaid access providers.
LinkedIn: https://www.linkedin.com/in/carol-van-cleef-a9b98521/
LeClairRyan: https://www.leclairryan.com/carol-van-cleef/
#12 Patrick Murck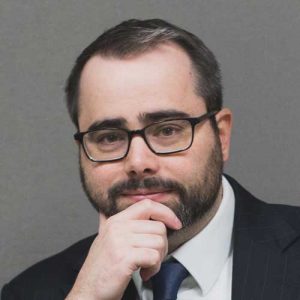 As a founding member of the Bitcoin Foundation, Patrick Murck is one of the pioneering and most influential names in the Bitcoin space. He is a special counsel at Cooley LLP and a Fellow at the Berkman Klein Center at Harvard where he specializes in research work into the legal and policy implications of smart contracts.
His specialties in this space include gamification, intellectual property, Bitcoin, business development, copyright issues as well as Telecom media and technology law. Patrick has an in-depth understanding of the FinTech world and is focused on handling the legal and regulatory issues facing the FinTech industry and other emerging payment systems.
LinkedIn Profile: https://www.linkedin.com/in/patrickmurck/
Cooley Profile: https://www.cooley.com/people/patrick-murck
#13 Marco Santori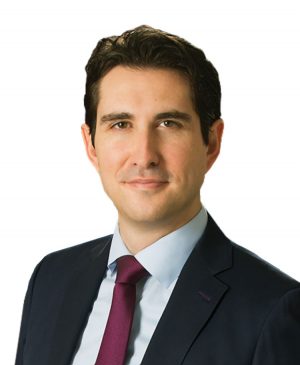 Marco Santori is one of the best known digital currency lawyers in the world, a top authority in the law of blockchain technology. He is the current President and Chief Legal Officer of Blockchain and previously worked as a partner at Cooley LLP where he was the head of the firm's global technology practice.
Over the years, he has built one of the most impressive digital assets-focused legal practice with a roster of clients that includes the who is who in the world of technology and finance. These have included investors, public institutions, regulators and companies of all sizes. Marco is also an advisor at the International Monetary Fund (IMF) as well as the Blockchain Ambassador for Delaware State.
His depth and breadth of knowledge and experience in this industry is hard to match. He has been instrumental in building and shaping the future of blockchain and finance. He has also authored a transformative paper called Simple Agreements for Future Tokens (SAFT) Project Whitepaper that is described as the self-regulatory effort aimed at mitigating the risks-both investor and consumer- associated with ICOs.
LinkedIn Profile: https://www.linkedin.com/in/marco-santori-7ab37b28/
https://virtualrealitytimes.com/2018/05/16/list-of-u-s-lawyers-that-specialize-in-cryptocurrencies/
https://virtualrealitytimes.com/wp-content/uploads/2018/05/Cryptocurrency-Lawyers-600x366.jpg
https://virtualrealitytimes.com/wp-content/uploads/2018/05/Cryptocurrency-Lawyers-150x90.jpg
Cryptocurrency
The biggest development in the past few years has been the runaway growth in the popularity of cryptocurrencies, led by bitcoins. Billions of dollars in investments have been pumped into this sector by both individual and corporations as various parties strive to position themselves for the crypto-windfall. Perhaps, lost in...
Sam Ochanji
Sam
Ochanji
[email protected]
Administrator
Virtual Reality Times