What Should Retailers Look for in Augmented Reality
The viral success of Pokemon Go in 2016 ushered in a new augmented era. Developers and brands began taking note on the possibilities of this new medium and since then, many of them, particularly brands or retailers, have moved in to embrace augmented reality technology and integrate into their business processes.
Pokemon Go, a smartphone-enabled augmented reality treasure hunt, was the first major showcase of augmented reality's blend of the digital and the real world and it captured the imagination of mainstream users around the world.
The most enthusiastic early adopter of augmented reality technology has been the retail sector. In the past few years, we have seen numerous highly innovative augmented reality apps that serve diverse retail functions. AR apps are now being used in marketing, branding, lead generation, sales, measurements, and consumer sensitization among others. We have seen AR apps built for the home décor industry, fashion, entertainment, home improvement and travel. The potential use-cases are infinite. The blend between the real world and the virtual makes them a potent marketing tool for the retail sector.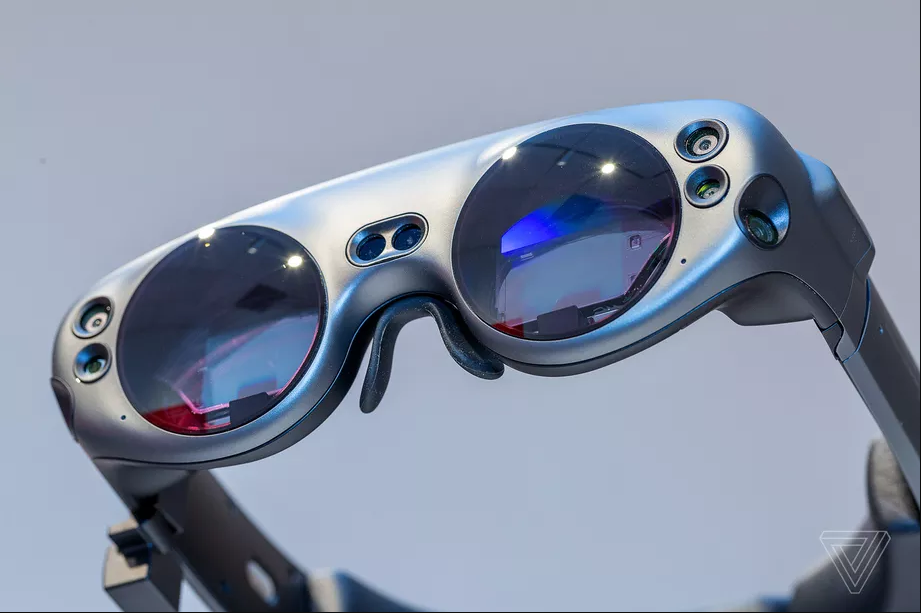 Due to the superimposition of the virtual on the real, augmented reality has the potential to create a very realistic shopping experience that feels as good and as real as the actual physical shopping experience. Some forward-looking brands are already leveraging this to gain a competitive edge. A great example of this is Sephora which has an augmented reality app which allows prospective customers to try out their makeup virtually. Some retailers see AR as having the potential to make their stores a lot more lively and engaging.
AR will, however, not be a great investment for every brand or retailer. When it comes to choosing marketing channels, marketers will have to make some trade-offs from multiple investment options and pick what will give them the best ROI for the money spent. There are certain innovations that may not just be practical. Such has been the case with innovations such as scan-and-go checkouts and facial recognition that were thought to hold great potential for the retail sector but ended up really testing the patience of many retailers.
It may seem like VR is on the wane and AR is taking the centre-stage but the trajectory has not been so straightforward. While there is a steady growth in the adoption of AR technologies, there have also been some setbacks along the way. A good example has been the recent collapse and the subsequent relaunch of Blippar, a European augmented reality startup that has built multiple apps for the retail customers such as McDonald's, Net-a-Porter and Covent Garden.
According to Forrester Research, augmented reality attracted $1.69 billion in venture capital funding in 2018 and $3.58 billion in 2017, representing a major pullback in funding that might have been triggered by the underwhelming results from early adopters. It's still a long way before the market will be ready for AR and investors planning to put their money in this niche ought to proceed with caution.
Given the opportunities and uncertainties, how should retailers decide on the best course for augmented reality implementations for their businesses? Here are four factors that forward-looking retailers should consider before making the augmented leap:-
Will the AR deployment provide value to customers?
Considering the development costs of an augmented reality app which can range from $300,000 to $30 million, it is important to think on whether your customers will actually need and use the AR app. Figuring out what customers will want is not always easy. There are certain sectors where it is easy to design an AR experience that will meet pecise customer needs and actually add direct quantifiable value for the business. In certain sectors, it may not be so obvious and unless the retailer does some comprehensive feasibility studies, an AR app development may just be money flushed down the drain.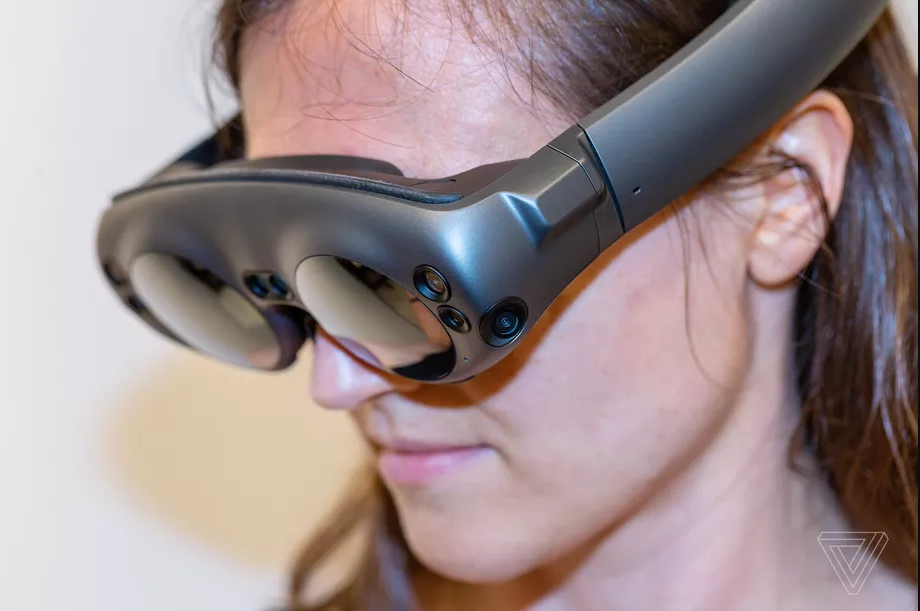 Whether or not to invest in augmented reality technology ultimately depends on whether your target market is an aggressive adopter of the technology. If you have a target market with low adoption and low usage rates, then an investment in AR will be largely futile.
You should also look at whether the augmented reality app will help enhance your brand equity and whether the buying and usage of your products is complex (technologically sophisticated) enough to justify the use of augmented reality.
There are some novel examples of AR apps that elegantly meet the user need. A good example is the IKEA "Place" AR app that helps ease one of the most pressing problems when shopping for new furniture; that of figuring out whether the piece of furniture will be a nice fit for your spaces. This is a perfect example of an app that solves a problem and which will likely be popular with many IKEA customers. To justify an AR investment, the value the innovation provides the customer should be higher than the cost of the innovation.
Will the technology be valuable to a wide range of customers?
When looking at the rationale for an AR investment, go beyond your consumers and think of whether the technology is likely to benefit a broader base of users. An AR app can help market your products but it can also be an efficient training simulation tool or a design tool. It can be used for remote assistance functions to transmit instructions for maintenance tasks to field assistants. The "broader" uses are generally more justifiable and more profitable than the narrower uses such as retail marketing. If a company is planning on deploying AR technology, it is generally more prudent to begin with these other uses in order to develop your AR capabilities. When deploying AR in your enterprises, begin with most profitable use-cases before you proceed to the tougher applications that may not give immediate ROI.
Work out the costs
No matter the technological requirements, you will have to justify the costs. Work out how the AR deployment is going to improve your business-bottom line. Is it likely to generate more sales? Will it reduce training time for your staff? What will be the cost savings from the implementation? Enumerate and quantify the tangible benefits of implementing the augmented reality solution. Once you have concrete estimates of the benefits, it will be easier for you to do a test-run of your initial assumptions, make a comparison of the actual results using your earlier estimates and also improve your investment proposals over duration of time. Quantifying the benefits also helps you work out better ways of finding solutions to customer problems.
AR app development costs are still quite exorbitant so you can get creative with fundraising for the app development. There are certain technology vendors or developers who will be willing to offer you generous discounts for your AR projects. If you are a major retailer, some AR vendors may subsidize your development costs in order to boost their visibility and experience with big ticket customers.
What is the priority?
Large retailers often have a huge technological backlog because retailers generally suck at technological deployment. They end up having dreadful technological infrastructure even where the tech is the lifeblood of the business and the retailer can afford better and more efficient systems. The problem is that many retailers are usually so sales-focused that they barely stop to think of building or improving the underlying infrastructure that is driving the sales and revenues.
Yet, in spite of the lousy tech implementation, many retailers still have a forward-looking tech-oriented vision so they will end up piling up technological projects and to-do lists, many of which will be implemented only perfunctorily. It is not uncommon to find large retailers with a huge technological backlog being heaped onto the already choked up infrastructure.
When it comes to implementing AR in your retail outlet, you should think on where you are going to place the project in your list of priorities.
Retail outlets also grapple with the constraints of coming up with big budgets and hiring the best technical talent. Piling up too many projects within a short period of time often produces disastrous results. Managing too many projects at the same time is bound to stretch the organization's resources to the limit and as a result, some crucial steps may be overlooked.
On the other hand, delays in the implementation of projects will also have a domino-effect on the already existing backlog. It's going to ripple through and negatively impact a whole sequence of projects that you have lined up for execution within a defined timeframe. And as you drag down your projects along, you also have to grapple with the fact that technology and customer needs are evolving and nimbler competitors may capitalize on your lethargy to charge ahead and launch tech projects ahead of your brand thereby making your projects on the pipeline almost obsolete.
With retail being such a hyper-competitive space, retail executives can't afford to have a technology backlog. Any delays in implementing technological projects will always translate to the ceding of space to more agile business rivals.
The other side of the coin is that technological projects can be eye-wateringly expensive and a piling up of projects is often the result of a lack of time and resources to implement them rather than some organizational inertia or lethargy on the part of the business leaders. Technology is also a "perishable" phenomenon. It's highly dynamic and user needs keep on evolving. To balance these dynamics, retailers must have efficiency in the execution of tech projects and the vision to conceive projects that will have an enduring value, ensuring all outstanding innovation projects are completed before commencing new ones.
Businesses that apply agile project management will sequence projects based on the cost of delay. If a project delay costs money and becomes a liability, then incentive to delay fizzles out and the project has to be prioritized. In certain core technology projects, the costs can be debilitating and spell doom for the business especially in businesses that are fully dependent on the technology infrastructure such as ecommerce websites and apps or call centers and advanced analytics.
When slotting in AR projects into your project pipelines, you will need to determine if there costs associated with the delay. Currently, AR marketing apps are more of a luxury rather than a pressing business marketing need. They make for vanity marketing tools, particularly in niches where businesses need to demonstrate an innovative and trendy edge.
With time, as the uptake increases, AR will eventually grow into a potent marketing tool. With the growth in 5G and ever more sophisticated smartphones and AR smart glasses, billions of users will eventually get onboard and have access to AR-enabled gadgets and augmented reality will begin to take center-stage in our lifestyles. For now, as a forward-looking retailer, augmented reality should be something on your test-and-learn list.
https://virtualrealitytimes.com/2019/04/22/what-should-retailers-look-for-in-augmented-reality/
https://virtualrealitytimes.com/wp-content/uploads/2018/08/Magic-Leap-One-Augmented-Reality-Headset-600x399.png
https://virtualrealitytimes.com/wp-content/uploads/2018/08/Magic-Leap-One-Augmented-Reality-Headset-150x90.png
Shopping
The viral success of Pokemon Go in 2016 ushered in a new augmented era. Developers and brands began taking note on the possibilities of this new medium and since then, many of them, particularly brands or retailers, have moved in to embrace augmented reality technology and integrate into their...
Sam Ochanji
Sam
Ochanji
[email protected]
Administrator
Virtual Reality Times