Shopping for the Best VR Headsets for Your Enterprise Virtual Reality Projects
Global enterprises are increasingly tapping into virtual reality due to the possibility of creating immersive environments that could be put into various corporate users. Virtual reality is being used corporate training programs, simulating dangerous situations, marketing applications and for remote assistance programs among other use-cases. Some of the leading global corporations have already headlined some ambitious virtual reality programs. According to ABI Research, the enterprise virtual training applications alone will generate more than $6 billion revenues by 2022.
This year will be quite the tipping point as far as enterprise virtual reality adoption goes and companies will increasingly find themselves ticking off the checklists as they shop for the best virtual reality headsets that they could use for their company's enterprise projects. What factors should one look for? Which will be the best models for enterprise needs?
The choice on the enterprise virtual reality headsets to use for your projects is getting trickier as the number of players in the market continues to grow rapidly. Unlike in the past few years where you had to choose between two or three headset models, there is now a broad range of virtual reality headsets to pick from with a vast array of unique features and price points.
When it comes to choosing an enterprise virtual reality headset, the overriding factor which you should focus on is the specifications of the headset. Focus on what it can do and how well it will satisfy your technological requirements. How will fit in with the intended working environment? Would you prefer a cordless or a PC-bound virtual reality headset? What kind of resolutions are you looking for? You will eventually have to pay a heftier cost if you go for an enterprise device that will not assimilate seamlessly into your corporate ecosystem.
You should also look at it in terms of scalability and future requirements. With the proliferation of the devices in the recent years and the rapidly changing enterprise requirements, you would want to go for a headset that is more futuristic and which is likely to serve your needs for a few more years. You don't want to splurge on a headset that will soon be obsolete and force you to keep on throwing in money to update it to current requirements every now and then.
Do you need a VR headset for a one-off project?
Sometimes, a virtual reality deployment is not a long-term option or even a company-wide application. It may be that you simply need a virtual reality headset for some one-off project or event such as a trade show, some specific corporate activity or some specific showcase. In this case, the company is not thinking long-term but needs a piece of hardware that will be fit for purpose for some one-off project.
This will necessitate a different approach to shopping for a virtual reality headset. You will not be thinking about future needs and you will not be so focused on the wearability and durability of the headset. Whoever will be putting on the headset will not be wearing it for long stretches or having to grapple with the discomfort of extended usage.
For one-off usage, the security may also not be a major requirement as you might be loading your own program or application into the virtual reality headset without interfacing with other networks or systems in the organization.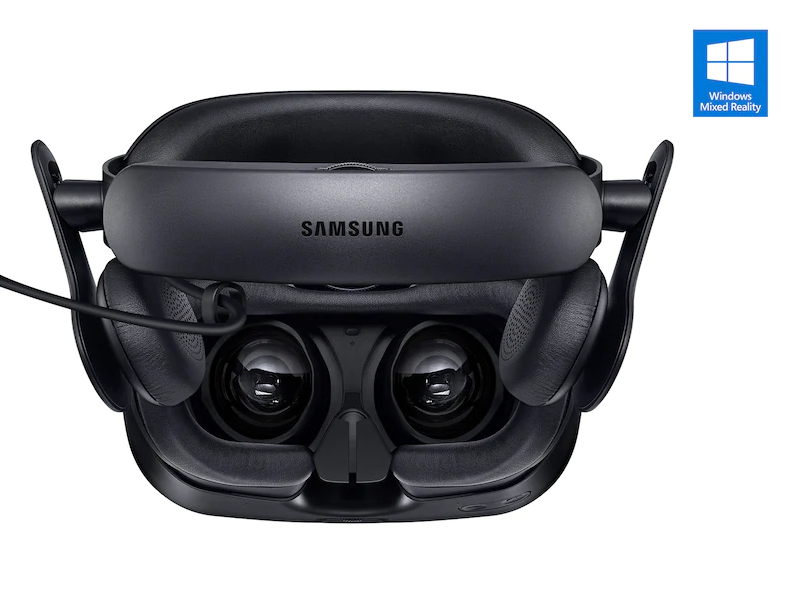 The key factor in this case will be the cost. If you can find an affordable virtual reality headset with reasonable specifications, then it will likely suit your requirements. Some of the virtual reality headsets that you can choose for a one-off project include the Samsung HMD Odyssey Windows Mixed Reality headset. Oculus GO, Lenovo Explorer and the Mirage Solo.
Choosing a VR headset for a pilot virtual reality project
It's generally most prudent to run a pilot project before going on a full throttle VR implementation. Running a pilot is generally a great learning opportunity. You can use the limited scale of content and few users to hone your skills and get insight into virtual reality before you go on a company-wide implementation.
When doing a pilot, shopping for a virtual reality headset also becomes a lot easier. Because you will be shopping for a VR headset for a test run, cost should not be a major worry. However, you will need to focus on certain qualities such as the security, backend support, integration and deployment as these will be critical to your objectives of doing a virtual reality test run. Security is particularly important as it can mean the difference between success and failure during a pilot run. The pilot run will inform your decision for future wider scale VR deployment and you will need test run results that are accurate and insightful.
Another factor that you will need to consider is the wearability of the device. You should pick a comfortable headset that the user doing the pilot project will be able to wear comfortably. If the headset makes them sick or comfortable, then your pilot VR project is likely to be a failure. During the pilot virtual project, you will want to gain an insight on how the end users will experience your content and make adjustments accordingly for an optimal viewing experience. Having a great agile virtual reality headset will go a long way in helping you tailor the content to meet your target users' needs.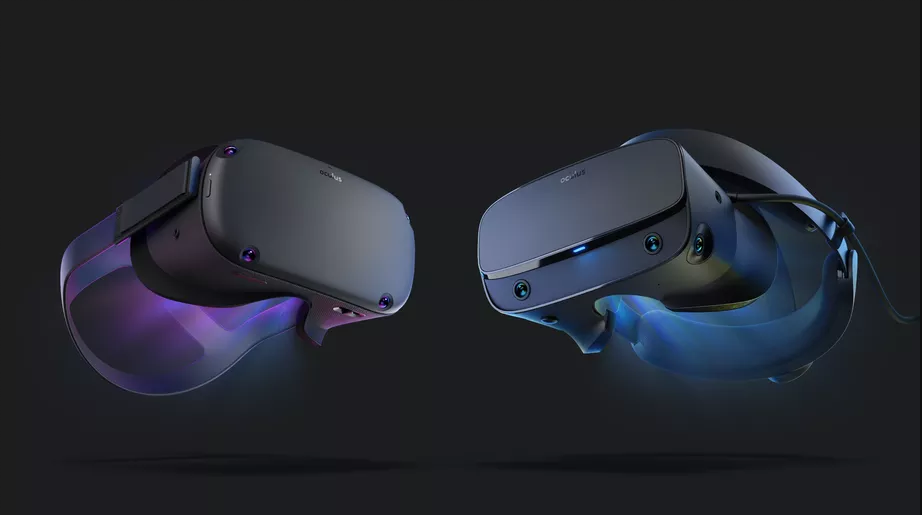 Some of the ideal headsets for a pilot virtual reality project are the Oculus Quest and the Vive Focus (with Vive Enterprise).
You are looking for the real deal
If you have already made the decision on going full-throttle in virtual reality implementation in your organization, then you will need a virtual reality headset that is the real deal. That also means that you will be spending quite an amount in the hardware acquisition as higher spec devices will cost you more.
One of the key factors to keep in mind is that the virtual reality headset you will choose must have the right functional roadmap along with the proven technical framework that will guarantee use for an extended period of time. After all, this will be a long term organization-wide implementation and you will be expecting to use the hardware for quite some time.
When it comes to full-throttle deployment, security will also be a major consideration. Usually, by this time, you will have worked through the security issues during the pilot or the test run. Currently, most virtual reality headsets have been designed for consumer use rather than enterprise use. It is therefore important to take your time and evaluate the individual specifications of the varied headsets so that you can get a full picture on what the product offers and whether it will meet your organization's requirements.
The person making the purchase and the team working on the project must be on the same page with regard to the requirements. Additional factors to keep in mind include the following:-
The virtual reality solution that you go for should be one that will grow with the industry. Think scalability and future needs. The device manufacturer should also be one with focus and experience in your industry.
If you will be purchasing multiple virtual reality headsets, check whether the devices can be loaded centrally as this will cut down on the costs and the inconvenience of loading each device individually by hand. You should also go for devices that will seamlessly integrate with the organization's learning management environment.
Cost will also be a major consideration, not just for the device but for the back-end virtual reality implementation. Instead of acquiring the hardware, you can also go for the lease option that will allow you to seamlessly migrate to better systems in the future.
Wearability: Enterprise applications often require that the device be worn for an extended duration of time. It therefore ought to be comfortable so as not to detract the wearer from the virtual reality experience when they are putting it on for long periods. When it comes to wearability, you should also consider whether you will go with 3-degrees of freedom (3DOF) or 6-degrees of freedom (6DOF) which describe how the virtual reality device will respond to your movements. This will be an important quality to keep in mind and should really be a no-brainer. All 3DOF headsets are transitioning to 6DOFs. If you are buying a VR headset for enterprise applications, it would be more prudent to go for one that gives you 6DOF which provides a more realistic and less sickness-inducing or nausea-inducing experience.
If you are shopping for the real-deal for an organization-wide deployment, you can go for virtual reality headsets such as the HTC Vive Focus Plus and the Vive Enterprise. HTC is currently the only virtual reality hardware vendor that is more enterprise-oriented. Some of the leading manufacturers such as Oculus/Facebook or Samsung and Sony are creating products that are either consumer-oriented or more specifically gaming-oriented and which are unlikely to be suited for industrial-grade enterprise applications.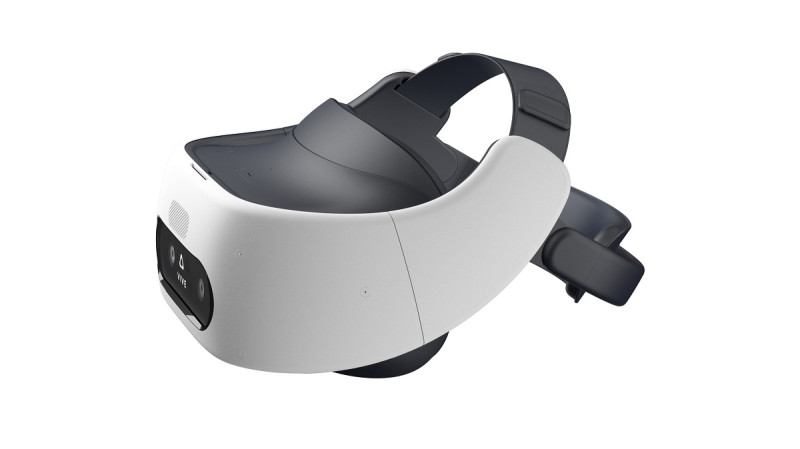 Virtual reality deployment has met with success in certain enterprise applications such as automotive design and manufacturing, hardcore manufacturing, remote assistance maintenance applications, immersive training applications and performance support. Enterprise support is a fairly new area of application and it is important for organizations to acquire the right hardware while also instituting the right enterprise management functionality that will help support the hardware to ensure successful deployment.
For the successful deployment of enterprise virtual reality solutions for performance and training support, organizations must limit themselves to acquiring those VR devices that have been built for enterprise uses and management. But hardware alone is not a recipe for success. The organization must also have the right team of developers that have experience in developing solutions and content for the virtual environment. The combination of the right hardware and the right skills set will be a recipe for success.
https://virtualrealitytimes.com/2019/04/24/shopping-for-the-best-vr-headsets-for-your-enterprise-virtual-reality-projects/
https://virtualrealitytimes.com/wp-content/uploads/2019/03/The-HTC-Vive-Focus-Plus-600x337.jpg
https://virtualrealitytimes.com/wp-content/uploads/2019/03/The-HTC-Vive-Focus-Plus-150x90.jpg
Hardware
VR Headsets
Global enterprises are increasingly tapping into virtual reality due to the possibility of creating immersive environments that could be put into various corporate users. Virtual reality is being used corporate training programs, simulating dangerous situations, marketing applications and for remote assistance programs among other use-cases. Some of the leading...
Sam Ochanji
Sam
Ochanji
[email protected]
Administrator
Virtual Reality Times