Pokemon GO Live Events Raked in $250 Million in Revenues in 2019
Pokémon GO has already shattered all smartphone AR records in terms of user-base and revenues. Now it appears to be having a very positive impact on tourism in host cities of live events.
Last year, Niantic's Pokémon GO grossed close to $1 billion in sales. The success of the augmented reality game is now being felt in the tourism industry, particularly when it comes to live events hosted in cities around the world.
Niantic Labs has revealed that the live events for its AR hit Pokémon GO generated $247 million in tourism revenue in 2019 across the cities. Niantic made the announcement during the unveiling of its new event schedule for 2020 for its top titles-Pokémon GO, Ingress Prime and Harry Potter: Wizards Unite.
Niantic Manager for live events Michael Steranka stated that live, real-world events have been central to the company's goal of "leveraging technology to create interactive experiences" that help foster the spirit of exploration and discovery, active and healthy lifestyles as well as lasting friendships. Those large-scale real-world events are also having a huge positive impact on city tourism, bringing together people from across the globe for a weekend of adventure and exploration.
According to Niantic, the Pokémon Go Fest Chicago held last year was the biggest revenue generator. The event drove approximately $120 million in tourism spending from the players that attended the event. The four-day event attracted 64,000 attendees. This was triple the number of participants that had attended the inaugural event at the same city in 2017. That event had been plagued with acute cellular connectivity issues which made it extremely difficult to access accounts and play the game.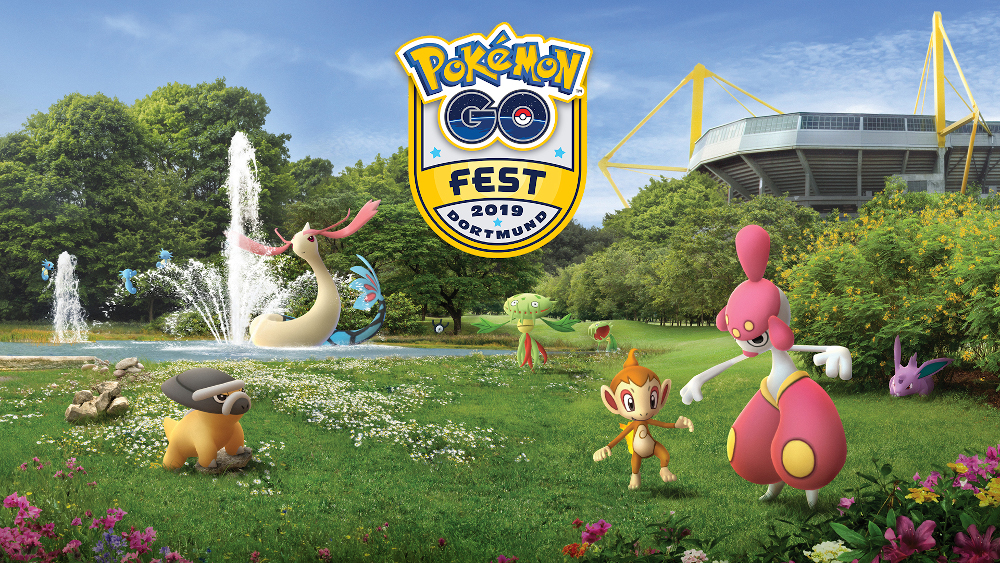 Over the subsequent years, Niantic has upped the game and improved the infrastructure for the live events. Its live events now go on smoothly without any crippling infrastructure issues. The Pokémon Go Fest in Dortmund, Germany drew 86,000 attendees but generated $60 million in tourism revenues. This, along with the Pokémon Go event in Montreal accounted for the nearly $250 million in tourism revenues last year.
These live events are part of Niantic's marketing strategy. The company wants to not only provide immersive entertainment but to also promote a healthy and active lifestyle with more exercises through its interactive augmented reality experiences. It also wants to use these events to create opportunities for players to build contacts with one another.
Back in 2018, Niantic had collaborated with the World Tourism Organization (UNWTO) in a bid to promote sustainable tourism through the use of augmented reality apps.
Additionally, smaller scale retailers may in the future be able to use Pokémon Go as a marketing tool that lures players into their stores by, for instance, transforming their location into a Pokémon Gym.
The Schedule for 2020
Pokémon city events enable players to catch Pokémon or swap their monsters with other Pokémon fans. Thereafter, players can combine their AR excursion catching Pokémon with exploring the host city.
This year, Niantic is planning to build on the successes of the past events. The studio has already published the schedule for the first half of 2020. There will be worldwide events for its AR games Harry Potter: Wizards Unite, Ingress and Pokémon Go which will run from February to May. The key venues will be posted on Niantic's official website.
The company has so far proven that it is able to handle large-scale live events so the future events should be a success. New events are planned for St. Louis and Philadelphia in the US as well as Liverpool in the UK. Harry Potter: Wizards Unite will be featured in its second fan festival while Ingress will be available in a series of events that will take place concurrently over three days during the first half of this year.
https://virtualrealitytimes.com/2020/02/10/pokemon-go-live-events-raked-in-250-million-in-revenues-in-2019/
https://virtualrealitytimes.com/wp-content/uploads/2020/02/Pokemon-GO-Live-Events-Raking-in-Millions-600x338.jpg
https://virtualrealitytimes.com/wp-content/uploads/2020/02/Pokemon-GO-Live-Events-Raking-in-Millions-150x90.jpg
Augmented Reality
Gaming
Technology
Pokémon GO has already shattered all smartphone AR records in terms of user-base and revenues. Now it appears to be having a very positive impact on tourism in host cities of live events. Last year, Niantic's Pokémon GO grossed close to $1 billion in sales. The success of the augmented...
Sam Ochanji
Sam
Ochanji
[email protected]
Administrator
Virtual Reality Times