The Best Oculus Quest Accessories to Buy in 2020 for Quality Immersive Experiences
The Oculus Quest headset is already an impressive standalone self-contained virtual reality headset. You can immerse yourself into the virtual reality experiences without having to connect other go-between devices. No need for a PC, smartphones, external cabling or external sensors. Generally, it offers you all that you need to get started in the box.
However, that doesn't mean there aren't other ways of enhancing and accentuating the Virtual Reality experience through some extra accessories and add-ons. There are plenty of Quest accessories that you can use to go the extra mile with your Quest headset including tapping into the Rift library, augmenting your battery power wearing the headset more comfortably, playing more powerful games and much more.
Below is a look at some of the best accessories in the marketplace that you can purchase to make your Quest do a little extra in terms of performance, comfort and functionality.
The Official Oculus Link Connection Cord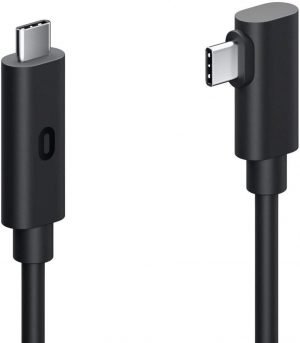 Price: $79
Where to Buy: Amazon, Oculus Store
The Oculus Link Cord was one of the hottest Quest accessories at the close of the year in 2019. The official Oculus Link cable costs $79 but enables you to extend your Quest functionality by connecting to a PC and accessing the vast Rift library.
The Oculus Link cord enables you to connect your standalone Oculus Quest virtual reality headset into a VR-ready PC so that you can access and play the Rift games on your Quest through the Oculus Link Beta.
Oculus provided the technical specifications for the Oculus Link cable so you don't necessarily have to purchase the official Oculus Link cable which is slightly expensive.
There are plenty of lower-priced alternatives that you can go for. Just make sure that they meet the technical specifications as set by Oculus. The cable should be a USB-C connection with a 3.0 specification. It must also have sufficient length that enables you to move around without any issues or inconveniences. The cords that meet these specifications currently provide a maximum length of 3-meters.
The official Oculus Link cable is of very high quality. It is thin, flexible and with a length of 5 meters. It's an optical USB-C cord. The price might be prohibitive but it gives you the assurance of quality, reliability and excellent performance. You can purchase it from the accessories page of the Oculus store page.
VR Power Battery Pack and Counterweight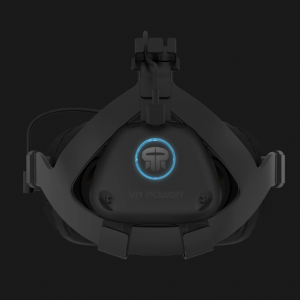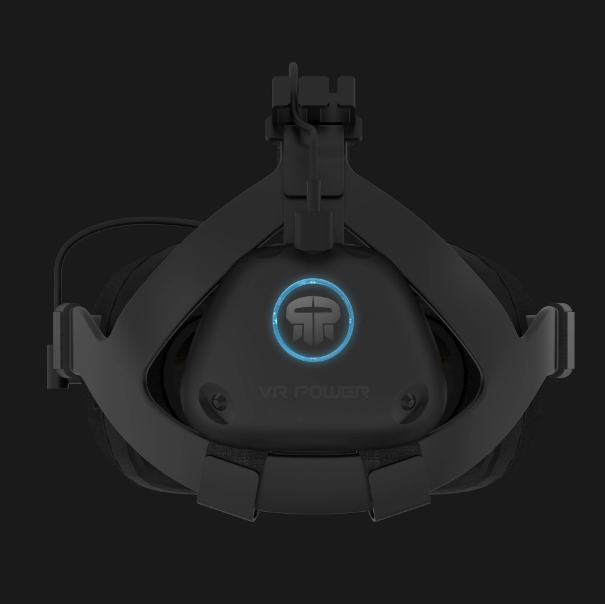 Price: $59.99
Where to buy: Rebuff Reality website
The VR Power is another hot accessory which was launched late last year. It is currently heavily backordered and many of the users who placed an order in November last year are yet to receive their orders. Not only does it offer you the extra juice that allows you to enjoy longer playing hours of up to 8 hours but it attaches at the back and balances the front-heavy Oculus Quest headset thereby acting as a counter-weight and providing users with more comfort on Oculus Quest.
You can order the VR Power battery pack from the manufacturer Rebuff Reality's website. It costs $60.
VRNRGY Power Pack
Price: $50
Where to buy: VRNRGY website
If you would like to try out another power pack that costs slightly less, you can go for the VRNRGY Power Pack. Like the VR Power, it attaches at the back of the head, enabling you to immerse yourself in VR experiences for the whole day. Its 7000mAh battery will be sufficient to add you an extra 6 hours of VR play time. Like the VR Power, it also attaches at the back of the headset thereby acting as a counterweight.
Energizer Rechargeable Batteries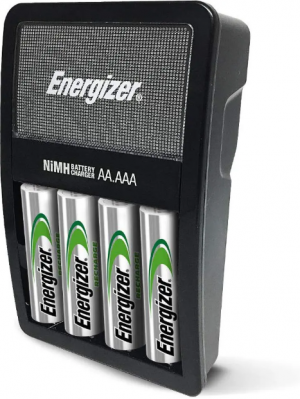 Price: $31
Where to buy: Amazon
Each of the Oculus Quest's Touch controllers requires an AA battery. The last thing you want to grapple with is picking up your Quest headset and being unable to play because your Oculus Touch Controllers are low on juice or the batteries are dead completely. If you are using your headset a lot, the Touch Controller battery are going to get depleted pretty quickly.
Grab these rechargeable Energizer batteries to help you enjoy an enjoyable and uninterrupted play time all day along. Rechargeable AA batteries will also save you money over the long haul and are great for environmental sustainability. They cost $31 on Amazon.
Oculus Quest Travel or Carry Case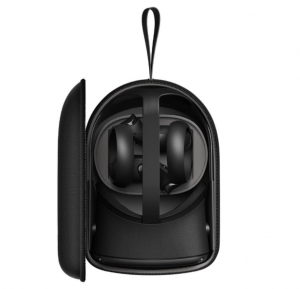 Price: 39.99
Where to buy: Oculus Store, Amazon, Best Buy
From a utility standpoint, this is one of the most important Oculus Quest accessories. The Oculus Quest headset does not come with portable carrying case or storage for the headset. You have to purchase it separately.
Because the Oculus headset is highly portable, you will likely be carrying it around a lot to different venues. There is a high likelihood that it will end up with lots of scratches on the lenses, damage on the case or some freak accident. It is therefore important to buy a portable travelling case where you can place your Oculus headset when on the go.
There are lots of cases that you can use to carry your Oculus Quest headset. You can start with the official Oculus Quest Travel Case which goes for about $40. It is beautifully and ergonomically design with a tough exterior that protects your headset but some users have reported issues with the zippers.
If you would like to be more adventurous, you can try out the numerous Quest carrying cases available on Amazon. Many of them are quite affordable.
Oculus Quest In-ear Headphones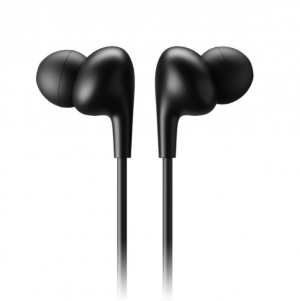 Price: $49
Where to buy: Oculus Store, Amazon
Oculus Quest has an in-built audio system producing sound from the head to the strap area. It offers a perfect immersive sound as the user doesn't have to position the device or any other audio device inside or over the ears. But the system still loses some detailed sounds, including ambient sounds. However, there are official Oculus wires headphones which are sold in completely separate pieces that have very short cords.
The Oculus Quest headset has headphone jacks on both its sides. The Oculus Quest headphones are designed to readily plug into both headphone jacks to offer the wearer a more private and immersive audio experience.
Google Chromecast Ultra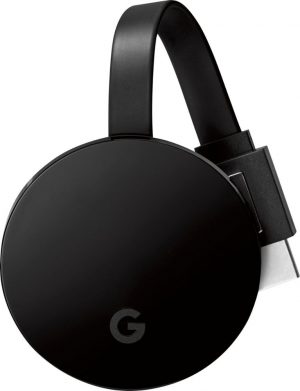 Price: $69
Where to buy: Google Store, Amazon
Using Google Chromecast Ultra, you can cast the view from your headset and stream your Oculus Quest to a TV. Chromecast Ultra can also connect to the web using an Ethernet connection. This streaming enables others around you to watch what is happening in Virtual Reality on a TV.
Chromecast is also a great accessory for demoing your Oculus Quest headset as other people can watch you are doing in Virtual Reality. You as the user are also able to watch and instruct other people who are not very familiar with the device.
There are two types of Chromecast devices-the Chromecast and the Chromecast Ultra. The only difference between these devices is that with the Ultra, you can play 4K content. However, Oculus Quest is not a 4K difference and there won't be much of a difference when streaming with Chromecast or Chromecast Ultra. If your TV is 4K, then the Ultra would be perfect for the job as it will help you get quality streaming of other Chromecast media.
Chromecast costs about $35 while the Chromecast Ultra goes for about $70.
VR Cover Accessories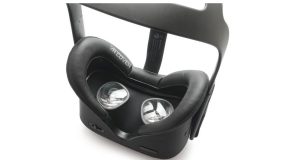 Price: $19
Where to buy: VR Cover Store
VR Cover is a relatively new player in the virtual reality hardware scene. The company manufactures accessories that have been designed to make your VR headset feel more comfortable against your face. Their products also help with the hygiene.
They have Quest-specific covers that provide extra comfort and cleanliness. If you are going to immerse yourself in some energetic activity while wearing a Quest headset, it is good to have these. The covers can also be swapped out fairly quickly when things begin getting a little too sweaty and slippery.
Oculus Quest Hand Straps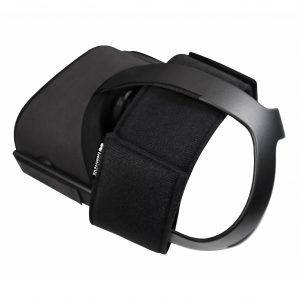 Price: From as low as $16.95
Where to buy: Studioformcreative website, Amazon, other brand websites
There are various VR headset hand strap brands for your Oculus Touch controllers that you can find on Amazon. The hand strap modification make your Touch Controllers feel a little like the Index Controllers-they will be safely secured to your hands even when you are not gripping and using them. The hand straps may not be necessarily as comfortable and ergonomically designed like the Index controllers but they will come in handy if you are not actively gripping something.
You can purchase the Kiwi Design Knuckle Straps for $19.99. There are also the AMVR hand straps that go for $30. There is also the Studioform Creative Quest Deluxe Strap that reaches across the top of the user's head and pulls the weight of the Quest headset off the wearer's face thus making it more comfortable to wear. It costs $20 on Amazon. If you will be playing for longer sessions, these hand straps will come in handy.
AMVR VR Stand and Headset Display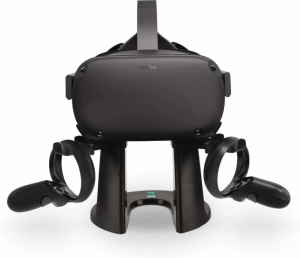 Price: $24.99
Where to buy: Amazon
If you want to display your Oculus Quest headset or store it somewhere central next to other gadgets such as a TV or your gaming console, then you can use the AMVR VR Stand and Headset Display to anchor it on location.
It beautifully holds the Oculus Quest headset in place with the Touch Controllers hanging on its sides. You can also use this for the Oculus Rift S headset.
Get it on Amazon for $24.99
Microfiber Cleaning Cloth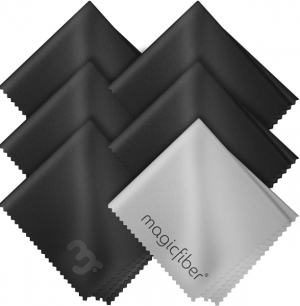 Price: From as low as $9
Where to buy: Amazon
Your Oculus Quest headset doesn't come with a cleaning cloth in pack. You will need the microfiber clothing cloth to wipe off the grime, sweat and fingerprints on the glass surfaces of your headset. You can use this to wipe off dirt and grime off your Quest lenses without scratching the glass surface of the lens.
It is important to have clean VR headset lenses as it will have a huge impact on your virtual reality experience. Oculus recommends that the lens glasses be wiped with a dry optical microfiber clothing. When wiping, begin from the center of the lenses and then wipe gently outwards in a circular motion. DO NOT apply liquid cleaners.
You can also use them for other accessories such as your smartphones or prescription glasses. There are several brands of microfiber cleaning cloths on Amazon such as the MagicFiber. They are quite affordable with most costing less than $10.
https://virtualrealitytimes.com/2020/02/18/the-best-oculus-quest-accessories-to-buy-in-2020-for-quality-immersive-experiences/
https://virtualrealitytimes.com/wp-content/uploads/2020/02/Energizer-Rechargeable-Batteries.png
https://virtualrealitytimes.com/wp-content/uploads/2020/02/Energizer-Rechargeable-Batteries-150x90.png
Hardware
Technology
The Oculus Quest headset is already an impressive standalone self-contained virtual reality headset. You can immerse yourself into the virtual reality experiences without having to connect other go-between devices. No need for a PC, smartphones, external cabling or external sensors. Generally, it offers you all that you need to...
Sam Ochanji
Sam
Ochanji
[email protected]
Administrator
Virtual Reality Times