Expivi is Using AR to Change the Way We Shop
There is no question that virtual reality has struggled to break out of the gaming and entertainment mold into more mainstream uses such as retail. That has so far limited its appeal and capped its potential. The wait for the much-anticipated VR "iPhone moment" continues.
That has not been the case with Augmented Reality (AR) which has found ready users in retail applications, particularly in ecommerce. Companies are tapping into AR to stay competitive by leveraging the technology as an interactive and fairly realistic medium for enhancing the in-store experience. Retail outlets across the globe are embracing AR customization, personalization and measurement tools that now enable people to shop with greater confidence and dramatically improve the conversion rates. It is a win-win for both businesses and customers.
When it comes to e-shopping, customization and personalization are a huge thing. A technology such as AR lends itself easily to the growing "try-it-on" online shopping culture. This is an application for which Augmented Reality is particularly well-suited. While ecommerce has unlocked massive retail potential, the user experience has not always been up to par. In spite of the growth in sophistication of product visualization tools and technologies over the past few years such as photogrammetry and 360-degree images, customers still find it hard to ascertain the true form and scale of a virtual product especially in products where the buyer wants to touch, feel or try on the product they want to purchase. There is always some sliver of doubt as to whether you are getting the real deal. Augmented Reality offers us the closest that we can get to the physical product and even virtually "try it on" from the comfort of our homes. Many retailers are recognizing this potential and increasingly investing in powerful AR and 3D visualization tools, in spite hardware limitations.
One company that is tapping into this trend towards 3D-powered shopping experiences is the Eindhoven-based tech startup Expivi which has built a 3D product configurator with AR/VR capabilities.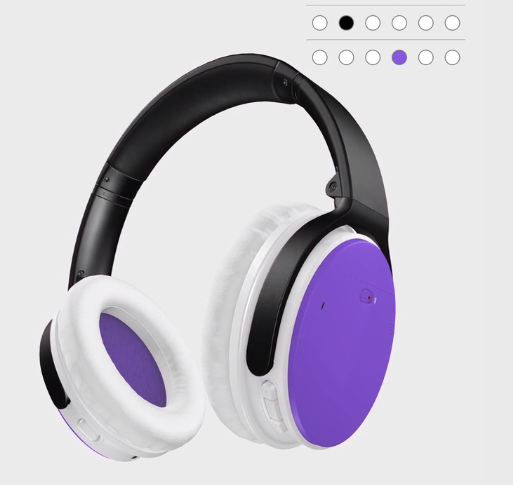 The Expivi platform enables shoppers to personalize their shopping experience via 3D commerce. The startup differentiates its product as one that is more accessible and which relies on both 3D and AR to customize the shopping experience in real-time via an easy-to-use user interface. In ecommerce, a better shopping experience often means better conversions. Expivi users are reporting a 20% rise in engagement and 12% increase in conversions.
Most ecommerce personalization tools available in the market tend to be prohibitively expensive and complex to implement. While they might work for the big ecommerce players, they lock out the smaller players who lack the funds and capacity to deploy these systems.
Expivi wants to make it easy even for small players to boost their online sales via a powerful 3D product configurator. The Expivi platform offers more than just 3D product configuration. It offers businesses a dedicated SaaS service that powers retail growth via robust and easy to integrate 3D and AR configuration tools.
Its quick and automated workflow allows users to easily import their 3D models including the configuration options directly into any modelling software. It works with various modelling software tools such as 3D Max, Maya, AutoCAD, Sketchup, Revit and Solidworks.
This workflow automation has enabled some brands to integrate the Expivi platform in their wholesale processes. It enables buyers to view the merchandise, carry on tests on the skews and generate their assortments. They can subsequently use these 3D files on their own e-commerce portals via the Expivi platform.
This comes in handy for buyers in far off areas who may not be able to travel and physically inspect the product samples in person. The current COVID-19-related travel restrictions have forced many businesses to rethink their product sourcing and a platform like Expivi can be an invaluable bridge in the buying process.
Expivi offers an interactive visual platform that leverages instant 3D configurations and Augmented Reality (AR) to create an immersive shopping experience. The 3D configurator brings ecommerce products to life by spinning, expanding the views or playing around with the colors.
AR Features For Immersive Shopping Experience
Expivi is at the forefront of the fast-growing trend of integrating Augmented Reality to enhance the online customer experience. AR also helps in shortening the path to purchase which results in higher conversion rates. The Expivi platform allows for a simple rag and drop personalization of products via a mobile or desktop interface. Customers across the globe can instantly view this personalization.
The Expivi 3D configurator enables customers to have a seamless AR experience when shopping online. With just a click, customers on the other end are able to view the customized or personalized products via their mobile phones without having to install any extra plugins or some extra complex configurations. When you integrate Expivi into your retail platform, your customers can simply use their phones to scan their surroundings and then overlay your products in AR and view them via the smartphone cameras.
This results in considerable enhancements in the shopping experience. Integrating the Expivi AR shopping experience can offer your business the following benefits: –
You give your customers a richer online shopping experience that is powered by AR. If customers can overlay your products in their physical spaces before they even visit the store, they are in a position to make better buying decisions and travel shorter paths to purchase.
Expivi enables your customers to interact with your products in real-time. The platform provides a free-viewpoint rendering of your products where users can turn them around, superimpose them in their environment and view them from all angles.
The platform offers the now popular AR-powered virtual "try-on" shopping experience. Customers are able to visualize the precise items that they are buying and even try it on in their spaces which results in considerable buying confidence and a drastic reduction in cart abandonment. Using Augmented Reality increases sales by 12%.
Bringing 3D to Ecommerce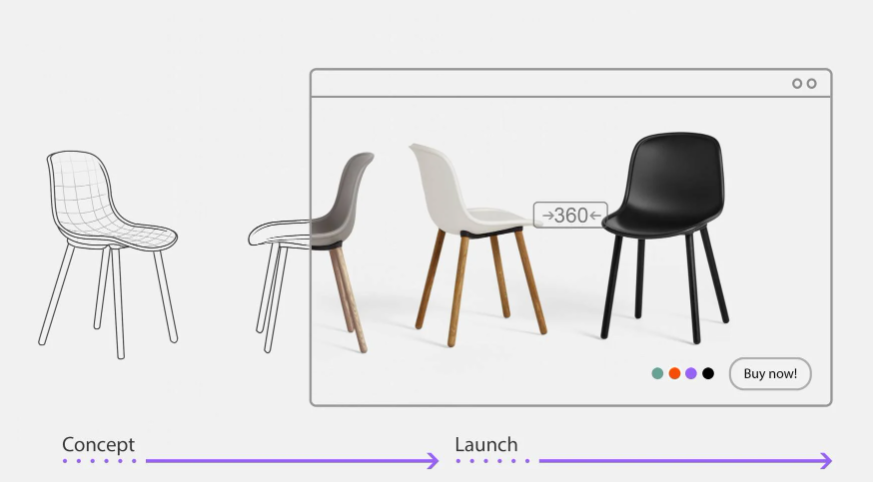 In spite of advances in 360-degree product visualizations, 2D still remains the predominant way through which consumers will experience your product virtually and it is inadequate. 2D does not offer you free-viewpoint experience of the rendered image and there is very little leeway in how you interact with and manipulate the images.
The Expivi platform revolutionizes this by introducing 3D into ecommerce. With this platform, it is possible to view a product in 3D and experience a true 360-degree shopping experience. The user can zoom the image in and out and view it in all angles. You can even customize products in a very convincing way. For the shopper, these new endless visualization and personalization features provide for a very satisfying shopping experience in both 3D and AR.
Expivi leverages a super-reliable global content delivery network (CDN) that delivers optimal performance and availability for customers using the service for product customization. The Expivi network can scale up easily to meet the growing needs of your business. It also features an ERP component that enables you to perform price calculations, manufacturing as well as inventory management in real time.
Generate Bills of Materials
With the Expivi platform, you can automate the whole ecommerce process right from the configuration to orders.
It generates a complete Bill of Materials for every product for each order placed by customers. This includes the list of all the parts, raw materials as well as the quantities of each of these that have been use in manufacturing the product. This allows for the automation of the sales process as well as of the inventory and production. This automation means that you won't need to create large inventories because it is possible to produce to order. Expivi can be easily integrated into your business' ERP solution via the platform's robust modular API.
A SaaS 3D/AR Product Configuration Solution
Expivi is offered as a cloud-based software as a service (SaaS) solution. You only have to set it up once and you can deploy it across multiple channels. It features a robust and extensive API as well as multiple plug and play extensions that enable you to smoothly integrate the 3D product configuration tool into your pre-existing ecommerce as well as ERP solutions.
For the ecommerce world, this SaaS 3D product configuration is something quite unique and revolutionary. Its ease of setup is mindbogglingly simple. The user simply has to log in, set up and then apply the projects. The Expivi platform features plenty of plugins which you can integrate with a number of ecommerce systems for smooth and optimal operation. It can be used with a multiplicity of devices including mobile, tablets and desktop.
The platform is already finding wide applicability in the ecommerce world. To date, it has signed up some top multinational clients including Lancôme, L'Oréal and Villeroy & Boch.
The Expivi plugin can be used with various webshop platforms such as Magento, WooCommerce, Lightspeed and Shopify which further cements the ease with which you can integrate it into simple ecommerce systems. As a demonstration of its commitment to making an accessible 3D/AR production configuration solution, Expivi is building plugins for all the webshop systems. These will be available as simple and easy-to-integrate plug & play tools.
In the future, the company is intent on expanding its footprints while investing in partnership with SAP and Salesforce. The Dutch scaleup is also planning to roll out new offices in Germany, France and the U.S. to cater for the rapidly growing demand for 3D product visualization tools in these markets.
The startup was founded in 2017 by Siamak Mohammad Mirzaie, Jur Radermakers and Babak Mohammad Mirzaie. Its platform is easy-to-use, cloud-based and easily deployable to multiple ecommerce platforms. It is one of new XR platforms that promise to revolutionize how we shop. The Dutch startup has so far secured millions of Euros in investments from the Scholt Group, funds that will go into fast-tracking its international growth.
https://virtualrealitytimes.com/2020/06/27/expivi-is-using-ar-to-change-the-way-we-shop/
https://virtualrealitytimes.com/wp-content/uploads/2020/06/Expivi-Product-Customization.png
https://virtualrealitytimes.com/wp-content/uploads/2020/06/Expivi-Product-Customization-150x90.png
Augmented Reality
Technology
There is no question that virtual reality has struggled to break out of the gaming and entertainment mold into more mainstream uses such as retail. That has so far limited its appeal and capped its potential. The wait for the much-anticipated VR "iPhone moment" continues. That has not been the...
Sam Ochanji
Sam
Ochanji
[email protected]
Administrator
Virtual Reality Times