Is Virtual Reality Safe for Kids?
Finally, virtual reality hardware is coming into the mainstream and children are increasingly coming into contact with the experience.  With this being one of the coolest new technologies at the moment, parents are also buying virtual reality headset gifts for their kids. Just other technologies, including the personal computer and the smartphone, VR presents both dangers and opportunities for children.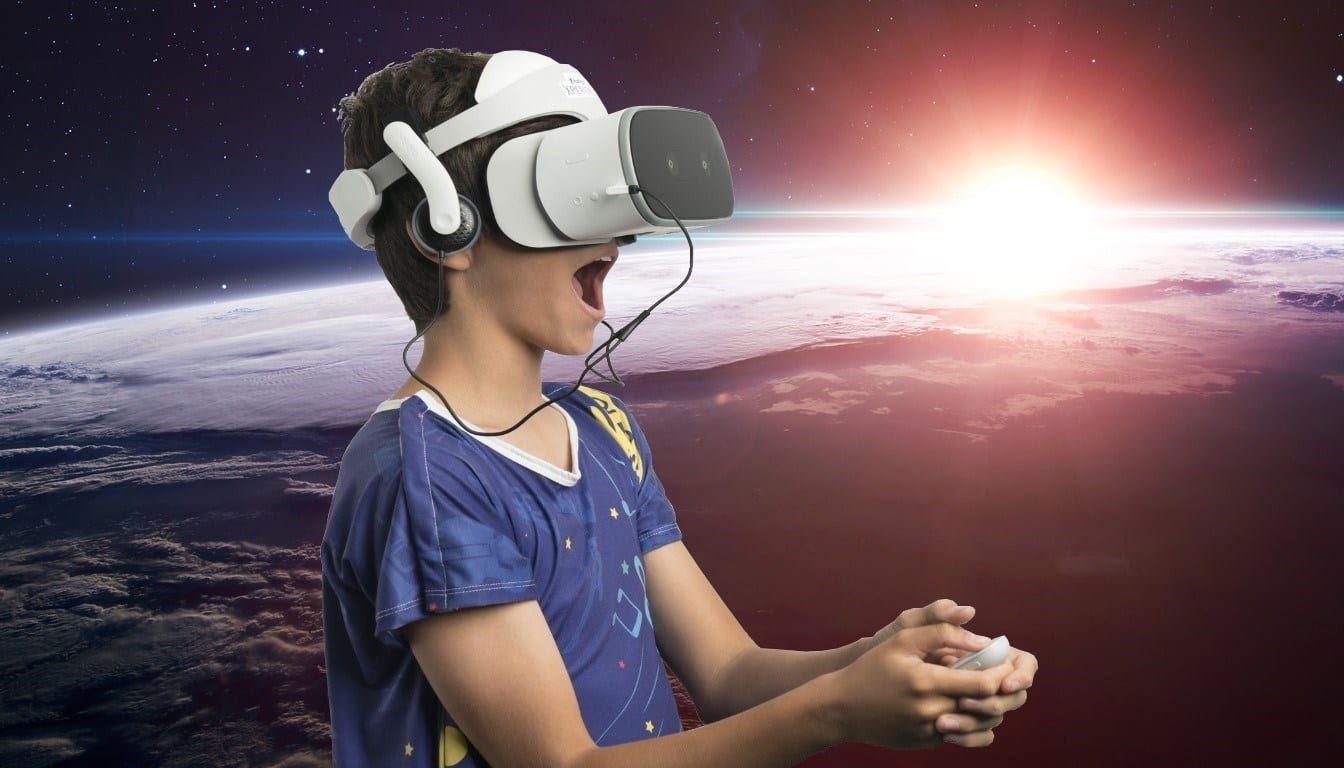 Stats and even reports from virtual reality studios show that the Meta Quest 2 was a very popular Christmas gift. As evidenced by the many social media posts shared over the festive season, many of these gifts ended in the hands of kids.
When Xmas is worth them Kodak moments!! #Oculus pic.twitter.com/yajSw76isb

— TheSneakyFink (@FinkSneaky) December 25, 2021
However, most adult buyers may not be aware that virtual reality headsets have been primarily built for adults and for adult head sizes and most VR headset manufacturers actually prohibit their use by minors.
Many virtual reality headsets, including Meta Quest 2, do not have the option for turning on parental controls that allow a responsible adult to block 18+ content as well as other types of content that may be harmful to kids.
Meta has set a minimum age of 13 for the use of its VR hardware and services in accordance with the global child protection regulations as well as the user data protection law COPPA which protects the online privacy of children under the age of 13.
However, if you have tried some of the popular virtual reality hangouts such as VRChat, Rec Room, and many of the other online games, you will notice that this age restriction does not necessarily prevent kids from playing in virtual reality.
There are already a lot of minors who are already deeply immersed in virtual reality and they are easily recognizable by their voice. Their presence in VR is so widespread that there are the "child plague" memes in the VR sphere.
VR Effect on Children is Still a Big Unknown
The impact of virtual reality on children is still a big unknown and there hasn't been any major research work in this area because VR is still a relatively new phenomenon. Nature published a new study that suggests that virtual reality consumption might cause coordination problems in children.
However, an older study on the same found that virtual reality had no negative effects on children's so-called visual-motor skills. The contradictory studies illustrate the cloud of uncertainty that still exists on the potential risks that virtual reality poses to children.
Our human visual system works differently under virtual reality headsets compared to when viewing the physical environment and there is always the question of whether an extended exposure to the unnatural VR environment (check out vergence-accommodation conflict in virtual reality) could, in the long term, impair our vision. Determining this will require long-term research which is also difficult to carry out merely out of ethical considerations. While virtual reality companies are working to resolve issues such as vergence-accommodation conflict, they are also interested in building cutting-edge and more compact virtual reality headsets that will break into the mainstream.
Medical issues aren't the only concerns for children in virtual reality environments. Just like in the gaming world, there are also psychological concerns. What happens to the mental and psychological state of a child who spends too much time in virtual reality? Will they face some trouble separating the real from the virtual world, for instance? This is a valid question because compared to the gaming world, the virtual reality medium more realistically mimics human perception and sort of simulates "reality" through various degrees of immersion, depending on the VR content and hardware. If kids in virtual reality environments might face issues separating the real from the virtual, this can be problematic as inappropriate content is likely to be more troubling for kids than content relayed through a smartphone or computer monitor. So far, there is no concrete research on this front.
There is No Regulation of the Metaverse
Even more troubling and disruptive for children will be the virtual reality platforms that serve as social gathering places and where kids will encounter anonymous adults.
Some of the proto-metaverse worlds such as VRChat and Rec Room are already being widely used by minors as access is free and they allow for social interactions. Harassments on these platforms are likely to be very unpleasant as the users here have a quasi-physical presence inside these virtual worlds. There was a recent case of a woman who was 'groped' by a stranger in virtual reality and such immersive sexual harassment could also target minors.
The social VR platform VRChat is a particularly uninhibited space with lots of swear words, sexualized outfits, and racist statements. A study by the nonprofit Center for Countering Digital Hate (CCDH) recently uncovered this unpleasant state of affairs in the social VR platform, VRChat with testers reporting sexual harassment, pornography, child abuse, hate speech as well as other formations of rule violations.
CCDH shared a clip where a user played a recording praising child abuse. In another recording, a user jokes about being a "convicted sex offender" in the presence of a minor. CCDH chief executive Imran Ahmed has described the metaverse as a haven for "hate, pornography and child grooming" that is likely to bring minors into contact with various predators.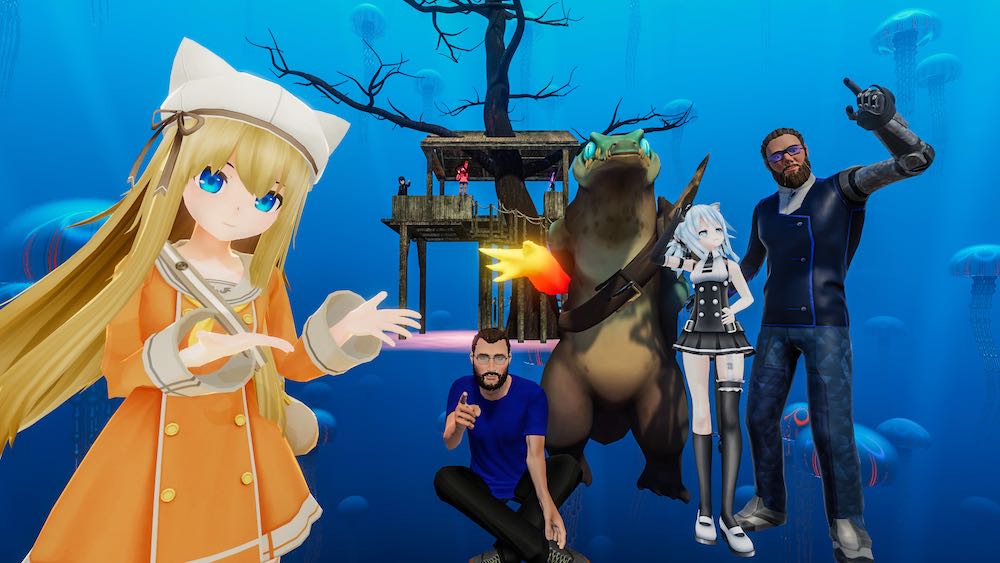 Mitigating abuse and protecting minors becomes even harder when certain apps are cross-platform and players are able to connect with others logging from other headsets that may not have the requisite parental controls or child protection features. For instance, while Meta may be able to ban users on its platform, it cannot ban users from other platforms that are sharing a common VR app with users on the Quest platform.
These findings prompted the British independent information rights authority, Information Commissioner's Office (ICO) to take action, and the agency reports that Meta Quest 2 violates the Children's Code, a new agency directive that has been designed to protect minors from the negative impact of online services and which is legally binding for all internet businesses.
In the UK, the independent information rights protection authority now wants to summon Meta for an interview. If the allegations are proven, Meta could face a warning or a fine.
In a recent statement, Meta responded that it was confident its VR headset would meet the terms of the policy, citing the terms of service prohibiting the use of its headset by minors under the age of 13.
Parental Responsibility
In the Oculus Safety Center, Meta's refers to parents' duty of care and supervision. Meta terms state that adults should be mindful of how their children who are 13 or older use the Oculus devices and that responsibility extends to the content they select. Additionally, Meta states that child safety controls should be used if available and adults need to pay close attention to how much time kids aged 13 or older spend with their VR headsets. Meta recommends that they also take regular breaks.
The International Age Rating Coalition (which rates Oculus content) and the European rating system PEGI (Pan European Game Information) for virtual reality apps can also help adults with the selection of VR games for kids.
Besides, you can also check out what your child is watching and doing under the virtual reality headsets by streaming the VR content to a second device such as your smartphone. There are many ways of doing this. You can also play together with your child.
Children Also Benefit From Virtual Reality
Like smartphones and computers, virtual reality can also have positive benefits for your child and it is inevitable that more kids are going to embrace this medium to play, learn and interact with one another.
VR hardware manufacturers can do more by introducing better age controls or user accounts for children which would block the installation of inappropriate VR apps. Such measures could go a long way in helping parents fulfill their duty of care. Meta Quest 2 does not have an option for turning on parental controls that could allow parents to block 18+ content as well as other VR material that may be harmful to children.
Other VR headsets including the Vive Index also lack child safety features. HTC has gone as far as to state that its headset is not suited for young children. However, in Sony's PlayStation VR, you can set parental controls through PS4 and PS5 consoles.
However, rolling out child-friendly features and measures in virtual reality headsets may prove problematic for many VR hardware manufacturers. Companies such as Meta, in rolling out these changes, will be forced to admit that their headsets such as Meta Quest 2 are being used by children. In light of the current research situation and the legal problems this could pose in marketing the VR devices, we are unlikely to see that any time soon.
Virtual reality has massive potential for kids as a play and learning tool. If used in healthy proportions and with the right virtual reality apps, VR has the potential to entertain, educate and even unlock the creative energy of kids. There is a need for VR companies to introduce stricter parental controls in their headsets that will enable parents to supervise and filter what their kids are interacting with in the virtual environment.
The nonprofit Cross Reality Safety Initiative (XRSI) also provides VR safety guidelines and safety tips for children and parents that should come in handy.
https://virtualrealitytimes.com/2022/01/23/is-virtual-reality-safe-for-kids/
https://virtualrealitytimes.com/wp-content/uploads/2022/01/Children-virtual-reality-600x343.jpg
https://virtualrealitytimes.com/wp-content/uploads/2022/01/Children-virtual-reality-150x90.jpg
Technology
Technology Discussion
Finally, virtual reality hardware is coming into the mainstream and children are increasingly coming into contact with the experience.  With this being one of the coolest new technologies at the moment, parents are also buying virtual reality headset gifts for their kids. Just other technologies, including the personal computer...
Sam Ochanji
Sam
Ochanji
[email protected]
Administrator
Virtual Reality Times