Meta Planning to Launch Augmented Reality Glasses by 2024
Meta's play in the XRverse currently focuses exclusively on Virtual Reality and VR worlds and it is what its immersive business has been built around for the past 8 years. While the company's VR business will continue to grow, the company is targeting an even bigger play in XR: augmented reality. Mark Zuckerberg's lofty metaverse vision also has a place for Augmented Reality and the company's AR glasses will be dropping as soon as 2024.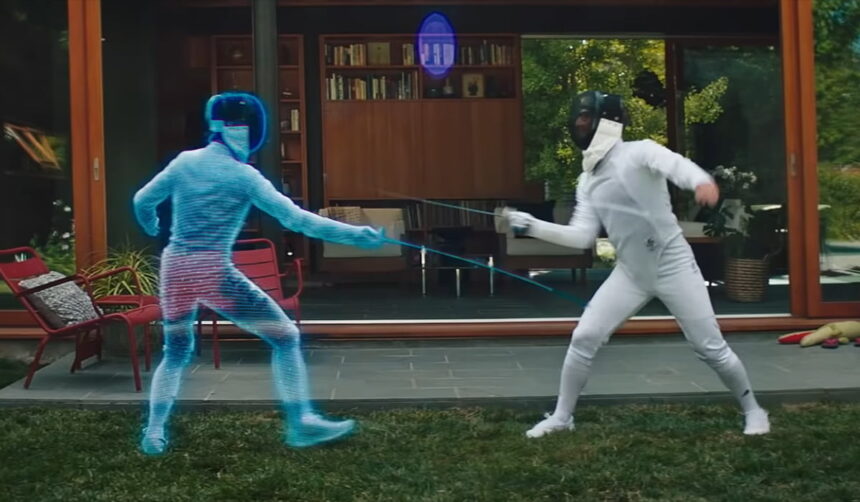 Zuckerberg has referred to Augmented Reality glasses as the "Holy Grail" of immersive experiences, with the potential to completely "redefine our relationship with technology." Zuckerberg expects that these immersive experiences will have the kind of transformative impact on our lives that smartphones have had over the past two decades.
However, while Meta is also aspiring for an augmented reality future, the hardware for such advanced Augmented Reality devices is not yet in existence. During Meta's rebranding last year, the company had showcased a number of AR-based tech demos that are still not realizable with current immersive technologies to optimal quality.
One of Zuckerberg's smart glasses demonstrations, for instance, shows someone playing chess on a real table against another person's avatar. It looks impressive and looks realizable given recent advances in XR technologies but such an experience is still far from reality given the current state of immersive hardware. The Zuckerberg demonstration was after all based only on animation and not on any functioning software or hardware. Even though it has invested billions in AR research, Meta is yet to present a working and wearable AR headset prototype for its planned device.
However, Zuckerberg has set lofty goals toward the realization of high-tech glasses within a short time. Meta employees are on a frenzied quest to deliver the company's first-generation AR headset by 2024. The company revealed it is already working on a lighter and first-generation AR device by 2024, an advanced version by 2026, and a third-generation version by 2028.
The details of the new AR headset along with a detailed look at the company's AR hardware quest were with The Verge by insiders who are familiar with the developments even though they have not been authorized to speak to the public. Meta hasn't officially commented on the report.
Meta's AR headset project is dubbed Project Nazare. The roadmap for the high-end AR glasses was seen by The Verge's Alex Heath. Meta is planning to develop chips for its high-end AR glasses independently in 2025 through semiconductor factories based in Asia.
A Meta employee revealed that Zuckerberg is heavily involved in the project and he has invested not just money but his personal prestige into the product. Zuckerberg wants Meta's upcoming AR headset to be something of an iPhone moment that will shove the company into the limelight and eliminate its dependence on Apple's and Google's hardware and software ecosystems. Internally, Zuckerberg is channeling more and more resources into Project Nazare.
Project Nazare is Still Far from Mainstream Viability
Meta unveiled Project Nazare, a codename for its AR device, last year. Meta's AR device will need to wirelessly connect to a "phone-like device" that will communicate with the glasses. Plans are now afoot to connect the device to a smartphone which would augur well with Zuckerberg's quest to get away from iOS and Android hardware.
The main feature of the Nazare is the ability to use it to make hologram phone calls with other people. This provides a more realistic, and with good technology, tele-immersive communications capability than is currently possible with the video calls.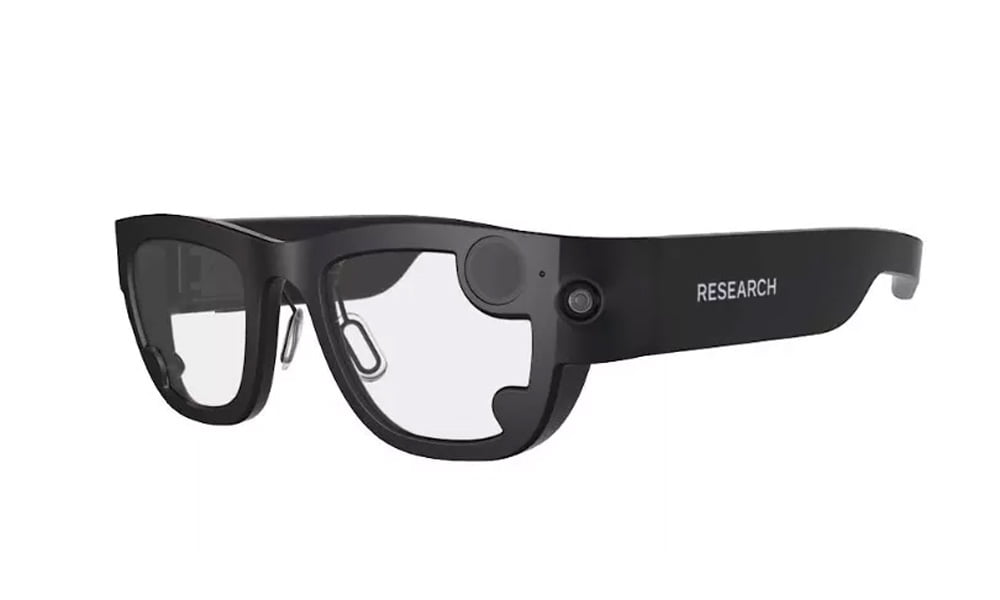 In spite of the mainstream potential of such a holographic communication experience, Meta expects only a few tens of thousands of the device to sell. Nazare will be primarily targeting high-end studios and early adopters.
The limited reach will also be due to its steep price. The AR device is expected to cost significantly more than Meta's current Quest 2 VR headset. The Verge estimates that the material costs of the device alone would run into several thousands of dollars. The company is yet to provide a tentative retail price. One of the biggest cost factors in its production is also its complex display technology. Its microLED projectors will drive specially manufactured waveguides. Nazare will also have eye-tracking functionality, a front-facing camera as well as a stereo audio system.
Nazare Wants to Deliver Full Augmented Reality Experience
According to The Verge's sources, Meta has already been delayed severally because Zuckerberg wants the device to provide users with a full AR experience complete with 3D graphics as well as a field of view that would permit a socially acceptable design. However, the team's targeted field of view of about 70 degrees will likely be unattainable.
The Nazare design as well as its current prototype comes very close to that of normal glasses that have thick temples, akin to Clark Kent's glasses in "Superman."
The device is expected to weigh about 100 grams while its battery life is 4 hours.
The report also confirms that Meta had abandoned the development of its own XR OS sometime last year in order to save on time. The company will, thus, focus on implementing Android-based software for its Nazare device. However, the release window of 2024 for Project Nazare is not an ironclad one and we could still see some postponements.
The source who talked to The Verge also suspects that there will be a long development period in spite of the considerable resources that Zuckerberg has poured into the project. They admitted that it might take decades for Augmented Reality glasses to become more mainstream.
Cheaper Hypernova to Complement Nazare
Meta will release cheaper smart glasses which have been codenamed "Hypernova" that will complement Nazare and are expected to be also released in 2024.
The Hypernova smart glasses have to be connected to a smartphone and they will act as a wearable display. These smart glasses will project smartphone messages into the field of view. The Verge writes that this lite version will be comparable to the North's data glass Focals which had been acquired and then scrapped by Google.
Meta is aiming to sell tens of millions of tech glasses by 2030 through its Nazare, Hypernova, as well as the Ray-Ban camera glasses. Meta's AR manager Alex Himel communicated this goal internally. Himel reports directly to Andrew Bosworth, Meta's new CTO, and has been with the company for the past 13 years. Meta reportedly sold 120,000 units of its first Ray-Ban glasses against a target of 300,000.
Both Hypernova and Nazare will ship with Meta's neural wristband which is capable of intercepting brain signals and converting them into computer instructions. It could, for instance, be possible to type a table without using an actual keyboard by making finger movements that match those of a real keyboard. In March 2021, Meta had showcased a demo of this.
Meta's wristband technology came from the startup CTRL Labs which Meta acquired in 2019 for approximately $1 billion. The wristband is reportedly impressive and could potentially replace the mouse and keyboard should the technology prove scalable. A senior Meta employee told The Verge's Heath that if the company's CTRL-Labs work, then there won't be a need for a mouse or a keyboard.
Meta AR is Launching with Cambria
While Meta's first high-end Augmented Reality glasses aren't coming soon, there will still be a good boost for AR in a few months with Meta's Project Cambria set to launch later in the year. The Project Cambria headset will feature an AR mode just like in the company's Quest 2 but this will be of a much higher quality.
Development studios will be able to experiment with Cambria in order to create prototypes as well as other useful Augmented Reality apps which can subsequently be sold to the mass market on Meta's platforms such as Hypernova or Nazare which have a more compact form market suited for the mass market.
https://virtualrealitytimes.com/2022/04/14/meta-planning-to-launch-augmented-reality-glasses-by-2024/
https://virtualrealitytimes.com/wp-content/uploads/2022/04/metaverse-AR-600x350.jpg
https://virtualrealitytimes.com/wp-content/uploads/2022/04/metaverse-AR-150x90.jpg
Business
Meta's play in the XRverse currently focuses exclusively on Virtual Reality and VR worlds and it is what its immersive business has been built around for the past 8 years. While the company's VR business will continue to grow, the company is targeting an even bigger play in XR:...
Sam Ochanji
Sam
Ochanji
[email protected]
Administrator
Virtual Reality Times