Full List of the Best VR Games for the HTC Vive
Tired of looking for the best VR games that money can buy? You have come to the right place. These are the best VR video games for your HTC Vive VR headset.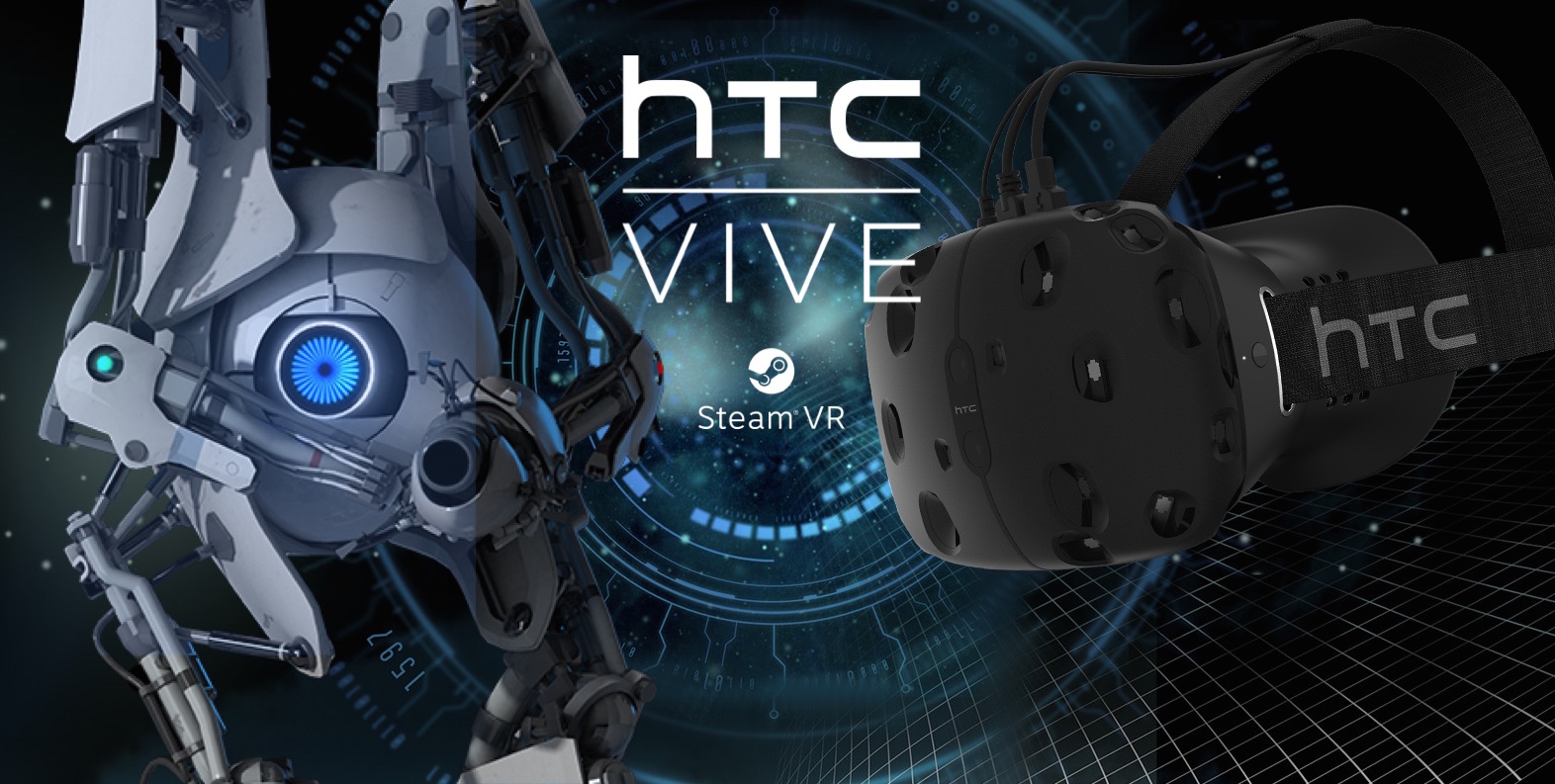 The Best Virtual Reality Games for the HTC Vive
There are several VR games that you can acquire for free and we encourage you to try them all, they serve as a good and affordable introduction to the world of Virtual Reality games and in the end, it will help you realize what kind of VR game category you like the most. Eventually, you will have to buy some of the best VR games available, so we assembled this short list so you can use it as a guide. You can always check the Steam website for more information.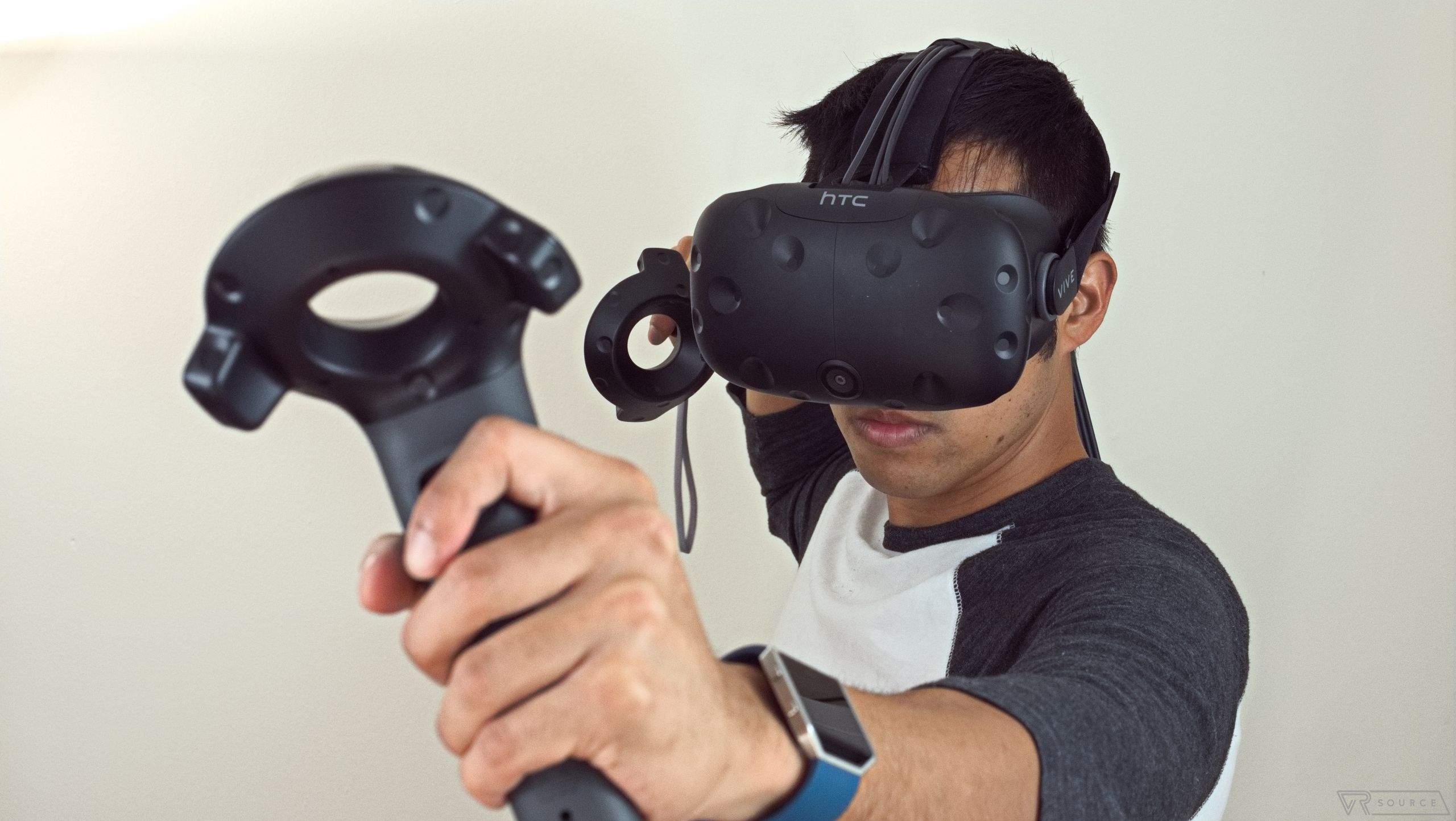 A Chair in a Room: Greenwater
A Chair in a Room: Greenwater is a tense Virtual Reality horror game set in America's Deep South. Drawing on elements of Southern Gothic and using settings of derelict towns, run-down motels and murky, decaying swamps, A Chair in a Room will take you through an investigation of institutional corruption, religious immorality, and murder, which can only be unlocked by searching deep within your own psyche.
AirMech Command
AirMech Command is the definitive Action/RTS experience in VR. With all new tactical room-space controls AND ground-level flight controls, you can command troops and units from orbit, or grab the stick and pilot your AirMech directly. Play Solo, Co-Op, or PVP with dozens of 'Mechs, customizable armies, and unlockable vanity items.
Arizona Sunshine
Arizona Sunshine is developed from the ground up for HTC Vive and Oculus Touch. Step in the midst of a zombie apocalypse as if you were really there, freely move around and explore a post-apocalyptic world, and handle motion-controlled weapons with real-life movements – putting the undead back to rest is more thrilling and satisfying than ever before.
Battle Dome
Battle Dome is a 5 v 5 competitive VR shooter (Currently VR ONLY). You must work with your teammates to get to your opponent's base and destroy their core before they destroy yours. You must also spread your team's color since you can only teleport onto your team's colored tiles. There is also a co-op wave shooter mode with 3 different enemies.
Hover Junkers
Hover Junkers is a VR with tracked controllers ONLY multiplayer shooter designed from the ground up for VR. Immerse yourself in a virtual world of drought-stricken future where junk hunters scavenge for scrap left behind. Choose from 17 different ships that range from tiny to huge to fit any size VR play area. Engage in multiplayer combat to claim scrap/loot and defend against enemy players. Use scrap to fortify your Junker from incoming fire. Physically dodge, hide, and shoot from behind the cover of your Junkers defenses.
Island: 359
Island 359 is a Virtual Reality survival game for the HTC Vive. Players will use the guns, knives, upgrades, and other tools provided to survive for as long as they can against hordes of dinosaurs, as they explore the increasingly dangerous island. You're a mercenary, and the money's no good to you if you're dead, so you're going to need to get back to the chopper for an extraction if you want bragging rights and a fat bank account.
Onward
Onward is a Mil-Sim paced tactical multiplayer shooter, being developed for virtual reality head mounted displays. Players will use coordination, communication, and marksmanship skill to complete objectives in online infantry combat. With a dynamic time of day, weather effects, and multiple environments and scenarios, no skirmish will feel the same. With limited respawns, no HUDs, and no crosshairs, players will need their wits and combat skills to survive.
Raw Data
Built from the ground up for virtual reality, Raw Data's action combat gameplay, intuitive controls, challenging enemies, and sci-fi atmosphere will completely immerse you within the surreal environments of Eden Corp. Go solo—or team up with a friend—and become the adrenaline-charged heroes of your own futuristic techno-thriller. You will put your wits, boldness, and endurance to the test.
Redout
Redout is a tribute to the old racing monsters such as F-Zero, WipeOut, Rollcage, and POD. It is designed to be an uncompromising, fast, tough and satisfying driving experience, soaked in that vertigo that stands at the core of the arcade racing genre. The floating system and driving models are based on physics: each turn, slope, hard braking, acceleration, each turn and twist of the track will apply a unique force to the ship.
#SelfieTennis
Take your racket, grab your balls & beat yourself up in a game of #SelfieTennis. Throw the racket to kill #BallPeople, knock them off the court and take their hearts. Use the #SelfieStick to document your #KillingSpree.
Space Pirate Trainer
Remember those awesome classic arcade cabinets? Imagine if those were immersive… Space Pirate Trainer puts you in one of those; fighting off relentless waves of droids with all the weapons and gadgets you would ever need as a Space Pirate. You better dodge some of those incoming lasers though, since just using your shields won't get you in the top rankings. Pick up your blasters, put on your sneakers, and dance your way into the Space Pirate Trainer hall of fame.
The Brookhaven Experiment
The Brookhaven Experiment is a Virtual Reality survival shooter for the HTC Vive. Players will have to use the weapons and tools provided to survive ever more terrifying waves of horrific monsters in an attempt to figure out what caused the beginning of the end of the world, and, if they're strong enough, stop it from happening. Keep your head on a swivel, upgrade your equipment, shoot, and if all else fails pistol whip your way through the monster hoards to survive one more day.
The Gallery
Your missing sister, an ancient machine, and a sinister presence await within The Gallery, an episodic, built-for-VR game inspired by dark 80's fantasy films. Step into a VR adventure with groundbreaking new game mechanics, in a forgotten world filled with bizarre characters and wonder.
Unseen Diplomacy
Unseen Diplomacy casts you as an elite member of The British Espionage Tactical Initiative, defeating the plans of evil-doers around the world.With a real-life obstacle course created by the Vive's incredible virtual reality environment, you will run and roll, sneak and solve your way through volcano lairs and moon bases.
Vanishing Realms
Vanishing Realms: Rite of Steel is an immersive Role Playing Game designed from the ground up for Virtual Reality play. Use one-to-one motion controls and movement so that you are fully in control of combat. To swing, duck and block, you don't hit a button, but physically move to perform these actions as if you were there – because you are!
https://virtualrealitytimes.com/2017/04/06/full-list-of-the-best-vr-games-for-the-htc-vive/
https://virtualrealitytimes.com/wp-content/uploads/2017/04/htc-vive-gamescom-featured-600x303.jpeg
https://virtualrealitytimes.com/wp-content/uploads/2017/04/htc-vive-gamescom-featured-150x90.jpeg
Gaming
HTC Vive
HTC-Valve
Resources
Tired of looking for the best VR games that money can buy? You have come to the right place. These are the best VR video games for your HTC Vive VR headset. The Best Virtual Reality Games for the HTC Vive There are several VR games that you can acquire for...
Pierre Pita
Pierre
Pita
[email protected]
Editor
True gamer and very passionate about gadgets and new technologies. Virtual Reality is the future and geeks like us are ruling the World.
Virtual Reality Times