The Most Important Augmented Reality Developments in 2019
2019 has been a big year for augmented reality with developments such as AR face filters, the launch of HoloLens 2, new Magic Leap funding and crises, a couple of bankruptcies and recoveries among others.
The Bankruptcies and Restarts
This year started on a dim note with various bankruptcies of promising AR startups. There is Meta that folded after selling almost no augmented reality glasses and ODG which had earlier turned down two takeover offers.
The bankruptcies took down two established augmented reality glasses manufacturers.
In September 2019, the manufacturer Dagri, which specializes in industrial augmented reality glasses had to wind down the operations in spite of $275 million in funding.
The augmented reality startup Blippar that was already in bankruptcy was saved by an investor. Meta technology, which sunk to bankruptcy still continues as Meta View company.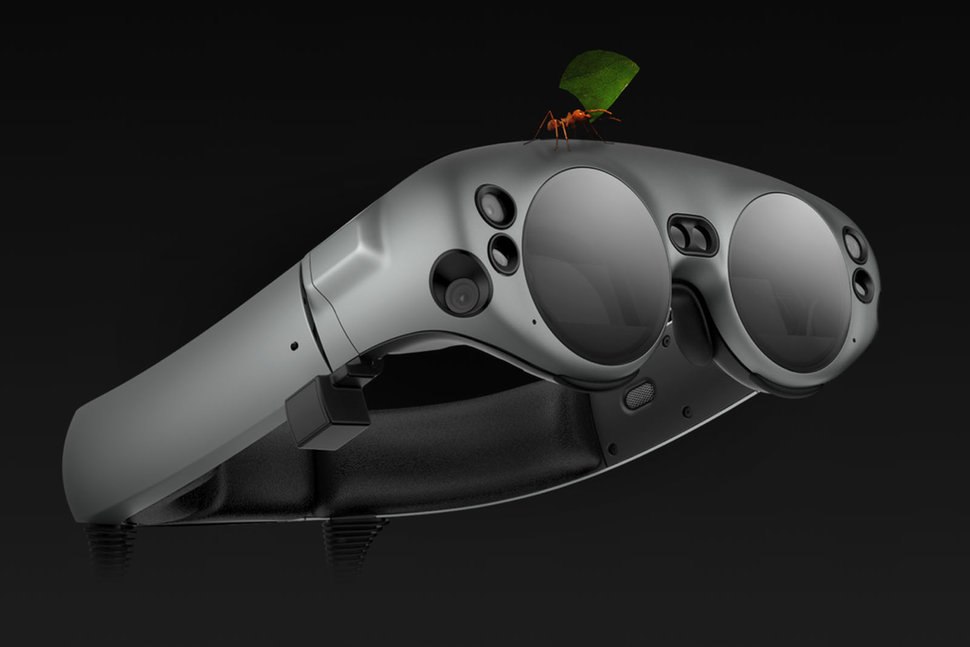 Still on bankruptcies and financial troubles in the augmented reality sector, the world's best funded XR startup Magic Leap has had some moments of truth this year. It turned out the company had sold only a dismal 6,000 augmented reality glasses since the summer of 2019 and the company is already offloading some staff.
Magic Leap is still set to announce a new round of investments in spite of the dismal sales performance. Magic Leap boss Rony Abovitz has promised that the company will continue developing augmented reality glasses for years to come. The company's next-generation augmented reality glasses will be the Magic Leap 2 which will be built as a prototype from 2020.
Augmented Reality Went Mainstream as an AR Filter
The AR filter was a major highlight and technological experience 2019. Billions of users tried out AR filters, majority of whom without even knowing it. Snap's face filters which can digitally rejuvenate or even make a sex change went viral on social media.
Facebook, too, had its share of AR filters in Messenger and Instagram. These filters were uploaded by both companies (for marketing and advertising purposes) and mainstream users. The AR filters technology has progressed to such an extent that digital effects are producing visually credible and amazing results.
The effects don't always involve a complete transformation. Apple, for example, has an AR filters feature that digitally adjusts the pupils during FaceTime calls such that an impression of eye contact is generated during the call even though the user is actually only looking at the smartphone camera. This is also a form of augmented reality.
With the rapid growth in the generation of mixed reality, the digital self can be shaped with augmented reality in limitless ways in the smartphone be it in the creation of fuller lips, high cheekbones or big eyes.
The Instagram augmented reality filter "Fix Me" has already generated some controversy in this context. The app digitally puts notes on the face as a cosmetic surgeon would draw them before performing a plastic surgery operation. Facebook has already deleted the Fix Me filter along with other AR filters for digital cosmetic surgery. Facebook has also promised new framework conditions for "positive AR filters".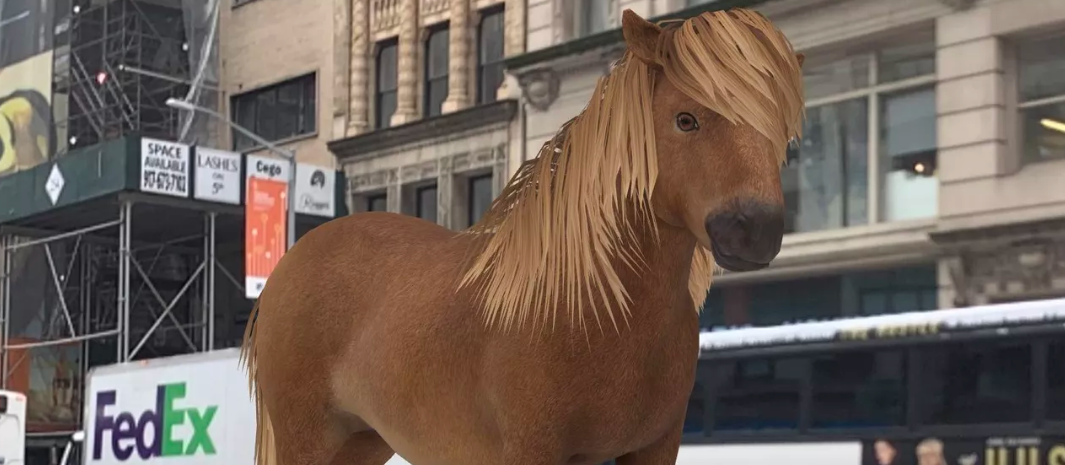 Another major augmented reality development has been Google's integration of digital 3D models of products, objects or animals into its own search. Google has been doing this since May. These 3D models can subsequently projected into the real world surroundings in their original size using augmented reality technology. For companies, this presents the challenge of synchronizing their design, services and advertising processes.
In the gaming frontier, no augmented reality walk game is yet to replicate the success of Pokémon Go even though the year has seen some impressive launches such as Harry Potter Wizards Unite and Minecraft AR.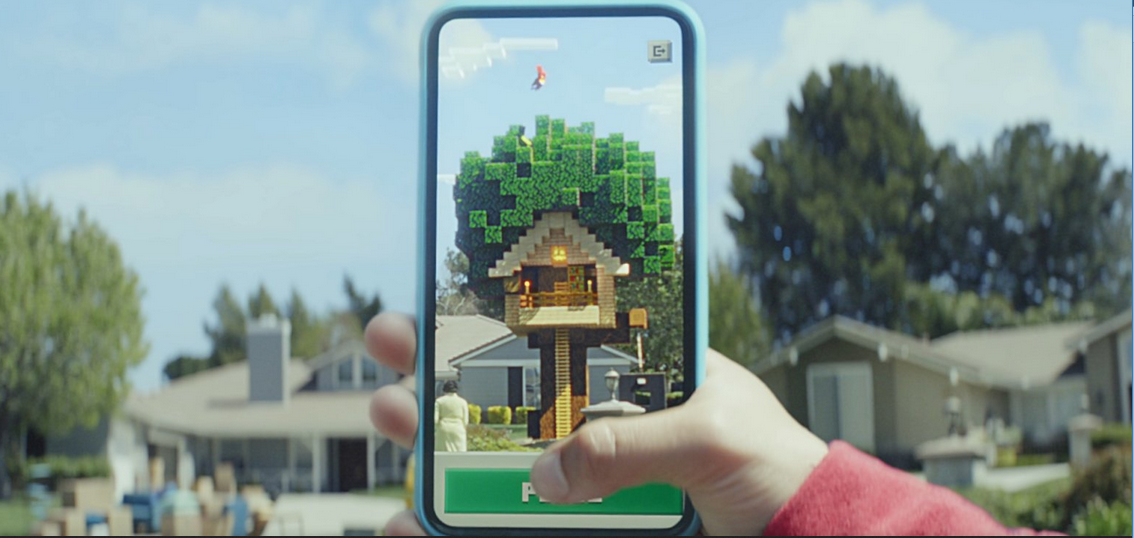 The current augmented reality games aren't necessarily flops. Some of the big players such as Niantic, Microsoft and Co. are currently more interested in user data than direct app sales. This data should help make the augmented reality cloud a reality.
The Microsoft HoloLens 2 Has Become the New AR Glasses Standard
With the massive flop in the Magic Leap One glasses, the Microsoft HoloLens 2 glasses, the successor to the HoloLens 1, are the new augmented reality glasses standard. First unveiled in February this year, the HoloLens 2 are Microsoft's trump card in hardware. These augmented reality glasses will significantly transform how companies design, learn and communicate digitally over long distance.
Compared to the previous model, the Microsoft HoloLens 2 is narrower and more convenient but with a wider field of view of about 50-degrees which diagonally extends the application scenarios of the HoloLens 2 glasses. The HoloLens 1 glasses were primarily applied for tech demos and experiments but the HoloLens 2, with its superior specs, could see more productive enterprise users. Microsoft describes HoloLens 2 as "business-ready".
At the moment, however, the shipping of the HoloLens 2 glasses is still limited. Only a few selected Microsoft partners have received the augmented reality glasses. Apparently, Microsoft is facing issues with the production of their complex optical system. Promised deliveries have been delayed well into 2020.
Mainstream Augmented Reality is Still a Work in Progress
It will take some time before the democratization of augmented reality on the scale of what has been achieved in the virtual reality sphere, is realized.
In spite of its much-touted features, the Microsoft HoloLens 2 and other high-end augmented reality glasses are not yet relevant to the average mainstream users. Not only is the technology exorbitantly expensive but it is still far from maturity.
The progress of innovation of augmented reality hardware will be a slow and long-going process. Microsoft's Optics Architect Bernard Kress has confirmed that the HoloLens 3 augmented reality glasses is still planned for business/enterprise uses. Additionally, there is a dearth of exciting application scenarios that are so impressive that they will organically draw in the mainstream users to splurge on augmented reality glasses and try out the experiences.
On the hardware front, the AR industry has seen several flops including Meta, ODG, Daqri, Castar, Vaunt and the first version of the Google glasses. North has had to cut prices for its augmented reality glasses by 60% but it is still unable to sell its products. Magic Leap, in spite of billions of dollars in funding, has reportedly sold just a few thousand units of its premier augmented reality glasses.
The main lesson from 2019 is that augmented reality hardware development and mainstreaming will be a very gradual process. There will be no silver bullet. If glasses will be developed for the mainstream market, it will happen over some long time duration. In 2020, the smartphone data glasses such as Nreal and Focals are going to be at the vanguard of AR hardware evolution, slowly replacing smartphones as the medium for AR experiences.
There could be other AR hardware in the offing in the coming year or so. Rumors are still swirling about Apple's augmented reality glasses and Facebook is also reportedly working with Ray Bans on smartphone glasses while Samsung is researching on augmented reality glasses. Sony's augmented reality prototype is already in use. We are likely to see marketable products by 2021 at the earliest that will appeal to the mainstream market.
It is hoped that the rollout of the ultra-fast 5G networks will fast-track the development of immersive technology, particularly in the AR field. 5G networks will enable hardware manufacturers to develop slimmer augmented reality glasses where the content will be streamed from the cloud rather than being computed locally in the device. This allows manufacturers to leave out some hardware components that contribute to the bulky form factors of the current augmented reality glasses. Streaming from cloud means less hardware has to be installed in the augmented reality glasses thereby allowing for slimmer designs and a more comfortable form factor.
However, the speed of 5G network rollout is still an unknown factor. It's unclear when the ultra-fast connectivity will become a nationwide standard and whether the networks will really deliver on the promised specifications.
https://virtualrealitytimes.com/2019/12/31/the-most-important-augmented-reality-developments-in-2019/
https://virtualrealitytimes.com/wp-content/uploads/2018/08/Magic-Leap-recently-unveiled-its-mixed-reality-glasses.png
https://virtualrealitytimes.com/wp-content/uploads/2018/08/Magic-Leap-recently-unveiled-its-mixed-reality-glasses-150x90.png
Augmented Reality
Technology
2019 has been a big year for augmented reality with developments such as AR face filters, the launch of HoloLens 2, new Magic Leap funding and crises, a couple of bankruptcies and recoveries among others. The Bankruptcies and Restarts This year started on a dim note with various bankruptcies of promising...
Sam Ochanji
Sam
Ochanji
[email protected]
Administrator
Virtual Reality Times