Top Metaverse NFT Projects to Check Out in October 2022
NFT has seen a whirlwind growth over the past two years. At a time when the trajectory of the metaverse was hitting a snag in some areas as some leading players pull back investments following the pandemic and fears of a global economic slowdown, NFTs became the runaway success story with several projects taking off and roping in millions of users and hundreds of millions in investments.
NFT projects are now so common that we have thousands of these projects launching every year. Some of these will fail while others are destined to replicate the successes of other popular NFTs such as the Bored Apes Yacht Club, the Otherside, Moonbirds, and many others that have proved profitable and with good utility.
Given the scale and breadth of new and existing NFT projects, it might be difficult for investors to sift through the maze and identify the right projects to watch, collect or potentially invest in.
The initial NFT boom was initially powered by the sterility of pandemic-era existence and the accompanying stimulus checks among other factors. However, the difficult macroeconomic situation and fears of a global recession are seeing new investors collecting high-risk assets such as NFTs.
It is important to keep in keep in mind that NFTs should not always be looked at as a potential investment. Some NFTs have utility and there are people who simply purchase NFTs as collectibles without a profit motive in mind. Some high-value and rare NFTs are simply collectible items that also come with a number of perks and people own them merely for the bragging rights or to access something exclusive.
On the other side of the coin are the NFTs that can be treated as investable assets. These NFTs will appreciate in value and can be resold in the future for a handsome profit.
Whether you are shopping for an NFT as an investment or for bragging rights, there is a great deal of material to  go through to find something valuable that will be worth holding to. A marketplace such as OpenSea, for instance, has more than 4 million NFT assets on offer! Other top NFT marketplaces such as Foundation, Rarible, SuperRare, and NBA Top Shot among others have probably millions more NFT assets from countless NFT collections.
Yet, with the hundreds of new NFT projects being launched every day, this is an ecosystem that keeps on expanding and there is a lot more to unearth, in both new and existing projects.
There are a number of factors to look for when shopping for a new NFT. One of the top considerations savvy buyers now look for is the utility of the NFT. What does it unlock? Events? Games? Passes? Exclusive community?
Beyond the mere ownership of the NFT as a creative work or an artistic piece, some NFTs assign innovative utility to the digital asset. Utility in NFT can take many forms. In some instances, especially in NFTs such as comic books, users can get a physical piece of the artwork that matches the digital NFT they purchased. Some NFTs provide you with special access to online communities, virtual rooms, or virtual and real-world events. Some NFTs offer users exclusive in-person memberships. NFT utility can also take the form of gamification.
The utility is always an important consideration when buying an NFT. It gives the holder more than just the digital ownership rights for the NFT asset. Such an asset is likely to have high demand in the future as more users embrace the NFT.
In this article, we cut through the maze and bring you some of the most exciting NFT projects that should be on your radar in October 2022.
Dippies
The Dippies NFT is about unique "digital hippies". The Dippies NFT collection is made up of fun and creative NFTs that are inspired by hippies. It brings out the hippy nostalgia for a modern Web 3 era and blends it with the ethos of Web 3 or the metaverse. The collection consists of profile-ready avatars.
According to the creators, the collection aims to commemorate the original spirit and ideas of the hippies and adds a touch of modern flare and NFT technology. The characters in Dippies NFT are original and ooze a fun, funk, carefree and happy aura.
The Dippies collection consists of 8,888 digital hippies. Like other popular PFP NFT avatars, it has a generative aspect: every Dippie in the collection has been algorithmically generated from various traits created by the artist.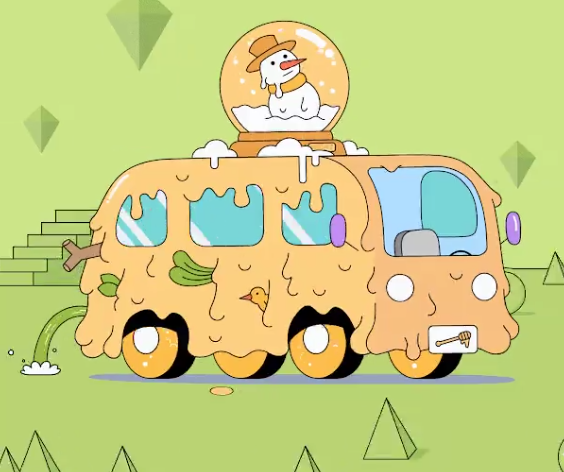 The Dippies NFT collection consists of 19 different base "types". The most common is the human avatar. The collection also has rarer type traits such as Leaf, Alien, Zombie, Tree, and Robot.
In June this year, Dippies NFT launched the free Dippies Vans NFT collection which was minted by existing holders and consisted of cute cartoonish van graphics that are fully animated, cross-nft compatible companions. Dippies also launched DippiesRaces where users compete for games and rewards.
The Dippies NFT currently has 5,740 owners. Dippies NFT is priced at $61.80 at the time of the writing and although sales volumes are low, this is an NFT to watch as it shows good signs of vitality and a fun upbeat experience. Holders love them for their colorful and vibrant art styles. The playful aesthetics of Dippies ooze a feel-good vibe similar to those of other NFT collections such as Doodles and Cool Cats.
Lightning Works
If you are comic book fun, then this comics NFT is one to keep an eye on. As NFTs take centerstage even in the creative world, expect the new generation of comic characters to be minted in the blockchain. LightningWorks enable you to create comic stories and narratives via interactive comics, NFTs, and gamification. This is the logical evolution of the NFT medium and unlocks new opportunities to create IPs, tell stories, collect NFT comic book collectibles with different levels of rarity and participate in a budding community of comic book enthusiasts.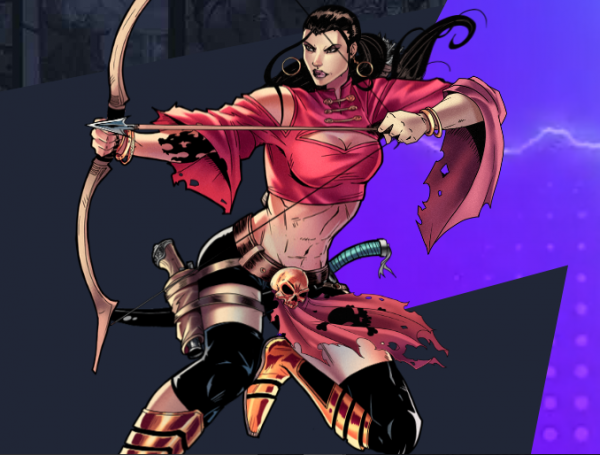 LightningWorks has already had its first NFT drop known as the Genesis collection which consists of 777 unique profile picture (PFP) NFT from top comic artists including Marvel and DC artists. This first collection also has a Portal Pass. The Portal Pass in LightningWorks is a separate nonfungible token that is issued to Genesis token holders and grants them access to the LightningWorks ecosystem.
Having a Portal Pass NFT comes with a number of perks including an interactive comic, access to private events, a special utility for LightningWorks' Play-2-Earn (P2E) games, and regular air drops that enable the holders to be LightningWorks' distributors.
Moonbirds
The Moonbirds NFT caused a huge buzz when it launched early this year. This was, undoubtedly, one of the biggest NFT drops in 2022. Moonbirds consists of a collection of 10,000 pixel owl avatars that are computer generated. Moonbirds was created by Kevin Rose's PROOF Collective and are hosted on the Ethereum blockchain.
Moonbirds is a utility-rich profile picture (PFP) NFT, ownership of which unlocks private club memberships and extra benefits. The longer one holds the Moonbirds NFTs, the greater the benefits. The NFT provides a diverse and unique pool of rarity-based traits.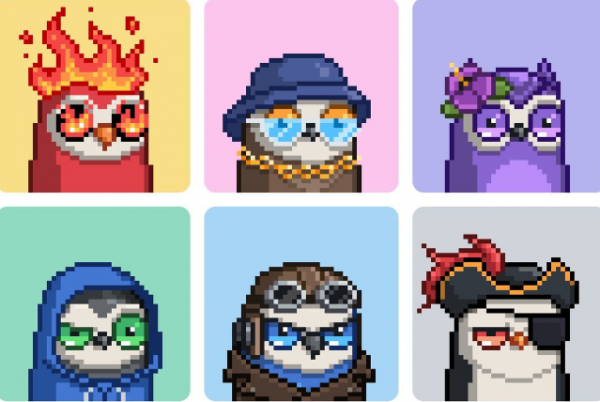 The Moonbirds NFT is a (Cc) project, allowing its holders to own the intellectual property of their own images.
At launch, Moonbirds had an initial mint price of 2.5ETH, which was approximately $7,000 at the time. Just a week after launch, the price of a Moonbirds NFT rose exponentially to 36ETH after an initial drop. By July 2022, Moonbirds had surpassed $700 million in all-time NFT sales.
Moonbirds offers a number of perks to holders. These include the following: –
Get access to the exclusive PROOF Discord community
Be the first to know about PROOF's upcoming metaverse project.
The Moonbirds NFTs also offer extra perks and utility which will also increase in scale if the holders of Moonbirds NFT "nest" their NFTs for longer.
Tamadoge NFT
The Tamadoge NFT is an NFT game in the Tamaverse. The creators are planning to have it gradually grow into a metaverse project. Tamadoge presale was launched in mid-August and by September 20th, 2022, had hit a $19 million hard cap.
At launch, the coin was discounted thereby lowering the barrier to entry for new crypto investors. The presale entailed the release of 50% of the coin's total supply.
Tamadoge is a coin in the doge ecosystem but one that also offers holders utility. Players can earn rewards while playing and entertaining themselves by raising pets. Players purchase NFTs to feed their pets. They also purchase toys with which to entertain their pets. Tamadoge players are ranked on the leaderboard depending on the development of their pets. Players who have succeeded in developing their pets the most earn the highest rewards from the prize pool.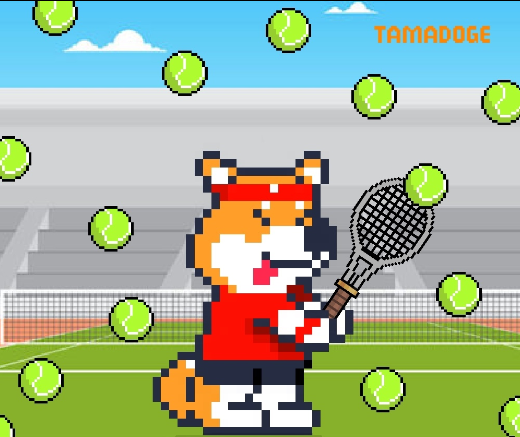 Unlike the dogecoin and many other crypto coins that increase their supply, Tamadoge is a deflationary coin. The supply of the Tamadoge coin decreases as 5% of all the spent tokens are burnt for good. Out of the rest of the 95% of tokens that are spent, 65% will go into the prize pool while 35% will go into the promotion of the platform.
Tamadoge uses an ERC-20 token for the coin sales so the token transfers are tax-free. The coin has also been listed in all the leading centralized exchanges.
Battle Infinity
Battle Infinity packs a number of benefits that combine the metaverse with some elements of gaming for an NFT fantasy sports game experience. Players can earn rewards, build teams and use virtual reality headsets to walk through a metaverse and meet other players that they can chat with in real-time.
Battle Infinity is ranked as one of the best metaverse games this year. It gives players access to six platforms including Battle Arena, Battle Stake, and Battle Swap. Players must purchase the platform's token, the IBAT, to leverage this ecosystem.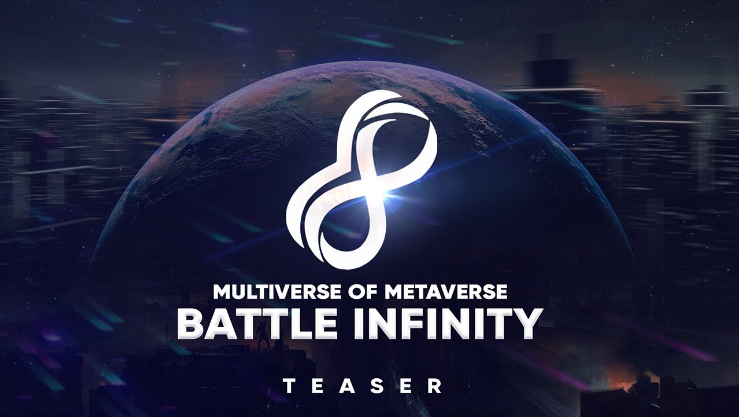 This can be done on Battle Swap, enabling players to exchange rewards earned from the Battle Infinity platform for other currencies. Part of the transaction fees generated by the platform is channeled into global staking that distributes rewards among active players.
The Battle Market determines the value of assets and characters in the platform, enabling players to earn rewards. You can join the Battle Infinity Telegram channel to keep up to date with Battle Infinity. If you are an investor, you can prospect for the high-prospect opportunities presented on the channel.
Souls of Nature
Souls of Nature is another NFT project with some good potential. It is ranked as one of the best utility NFT projects this year. Souls of Nature consists of a collection of 9,271 NFT animals that act as an avatar in the metaverse.
Unlike other play-to-earn NFT games that offer a rather basic experience, Souls of Nature aims to disrupt this market segment by leveraging Unreal Engine for a one-of-a-kind experience. Souls of Nature utilizes a market-leading technology for an immersive experience for its users.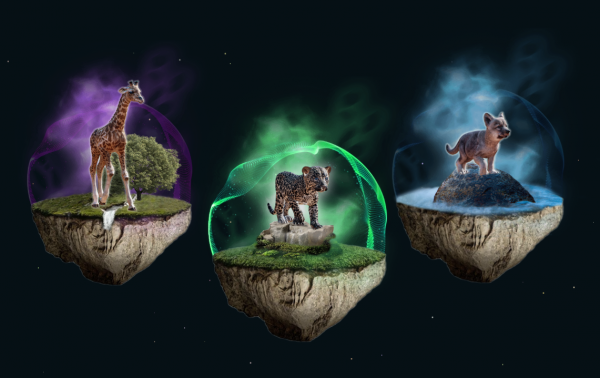 Souls of Nature NFT entails users embarking on a Quest to save an endangered world. This one-of-a-kind metaverse is focused on protecting the planet. The team behind this NFT project is pledging a percentage of funds it raises in its initial collection to the protection of endangered ecosystems. This is encouraging given the bad wrap the NFT industry gets for its large carbon footprints.
Crypto Baristas
Crypto Baristas gives you a metaverse Caffeine Experience. Buying 1 NFT earns you a lifetime of caffeinated perks as well as donations that go into supporting communities producing coffee, all of which are located in developing countries.
Crypto Baristas Season 2 collection was launched in June 2022 and included 66 caffeine-loving characters. Ownership of these characters helps support a Honduran coffee-growing community. Ownership of Crypto Barista gives you a number of coffee-based perks for life. For instance, you get discounted coffee from Coffee Bros. and all future partners.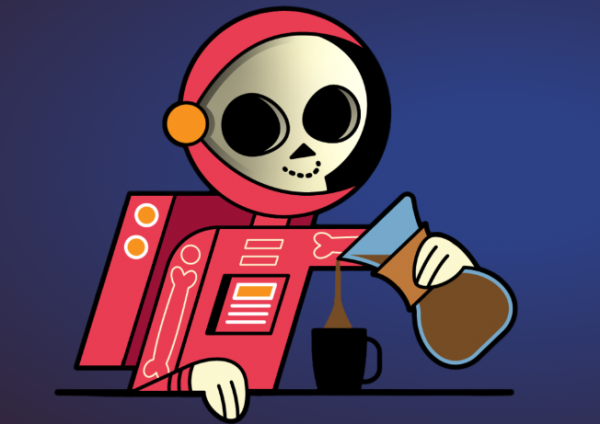 The donations to coffee-growing communities from Crypto Baristas help support these communities in various ways such as improving farms and supporting producers' operations in different ways such as through greater transparency, sustainability, improvements in processing as well as helping producers work towards the attainment of Cup of Excellence in Honduras.
The Coffee Bros. Crypto Barista NFT project includes community, governance, and ownership, three factors that are usually lacking in other NFT projects. The project will also be evolving with Seasonal changes with every season focusing on new projects in the coffee space while also giving owners perks and governance.
Here is an overview of the perks in the Crypto Baristas NFT collection: –
Get discounted coffee for life through the NFT's partner roastery Coffee Bros. and others.
Win a trip to Honduras
Get a bag of Cup of Excellence coffee
Get two bags of award-winning coffee shipped from Honduras
VeeFriends
One of the biggest NFT evangelists and opinion leaders at the moment, Gary Vaynerchuk, also has an NFT project known as VeeFriends.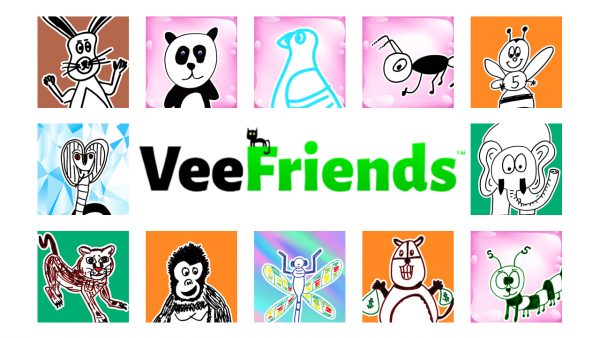 The VeeFriends NFT gives you a ticket to attend Gary V's multi-day super conference that is only open to VeeFriends token holders known as VeeCon.
VeeCon is the first conference in the world that is NFT ticketed. The conference brings together VeeFriends token holders into a community where they can share ideas, learn new stuff together, and form lasting friendships.
1863nft
1863nft is a West Virginia-themed NFT project. It is the first NFT that is state-themed. The token is named 1863 because this is the year when West Virginia was incorporated as a state. The alpha mint of the project includes 304 tokens. 304 is also the dominant West Virginia area code. 1864nft is also priced at $55, which is derived from the number of counties in West Virginia: 55.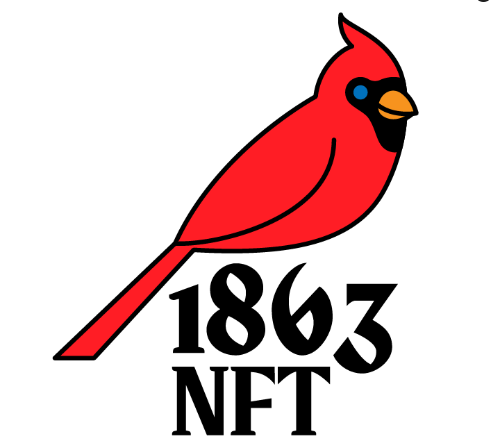 1863nft aims to showcase the talents of 5 artists based in West Virginia. The NFT project also aims to inspire many in the state to give Web 3.0 and the metaverse a try.
Fly Fish Club
Fly Fish Club is another Gary Vee NFT project. Fly Fish Club is a private dining club that is exclusive to the owners of the NFT, the first of its kind in the world. Holders of the NFT, who are members of the Fly Fish Club, get access to a New York private dining room spanning 10,000 square feet.
Fly Fish Club offers two membership tiers: there is the standard Flyfish membership for 2.5 ETH and the Flyfish Omakase membership that also includes the omakase room.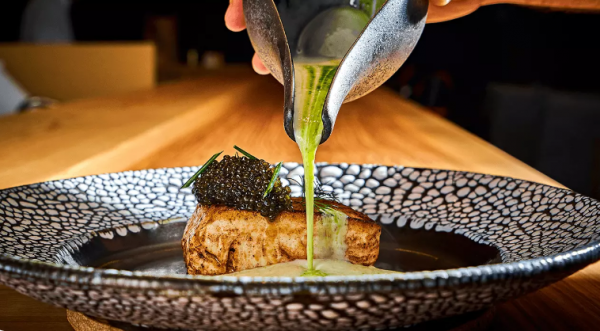 With the standard Flyfish membership, you can make a reservation for up to non-token holders. The Flyfish Omakase membership option allows you to reserve a table for up to 8 non-token holders but allows you to take one guest to the omakase room.
This being an NFT, you can also lease or resell it to others at any time. This being a Gary V project, and given the success of his other projects, the value of the Fly Fish Club is likely to increase in the near future.
The Fly Fish Club is already sold out although they are planning to expand into new locations and add new memberships.
Azuki
The AzukiNFT consists of 10,000 avatars that give members access to "The Garden." The Garden blurs the boundaries between the physical and digital worlds. Azuki is using its characters and its partnerships for streetwear collaborations, extra NFT drops along with future live events.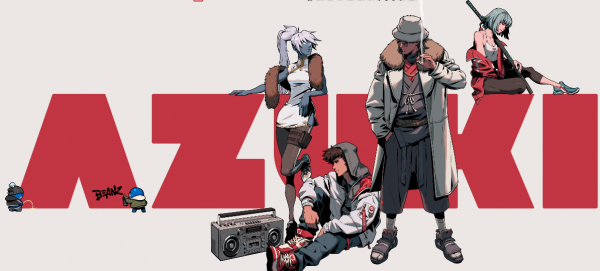 Azuki is also testing the limits with some new offerings such as Bobu the Bean Farmer. Bobu, the Bean Farmer aims to fractionalize artwork and to create a Bobu Token in which community owners are able to govern the Bobu character in the Azuki universe. Bobu's future will be guided by token owners in Azuki's unique Web3 experiment.
DeeKay
The popular #LetsWalk series was conceived by the artist DeeKay Kwon. The LetsWalk series is an ongoing project consisting of character walk cycles and DeeKay aims to create 100 of these. DeeKay's LetsWalk aims to create a total of 100/100 walk cycles. All the walks in the NFT project have been individually designed and are not procedurally generated or animated.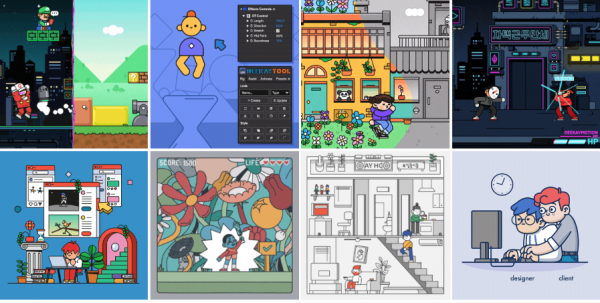 DeeKay has so far minted 72 walk cycles. The NFT project has also collaborated with Doodles, Invisible Friends, and Kibatsu Mecha. All of the LetsWalk collections can be viewed at https://deekaykwon.com/letswalk.
Kibatsu Mecha
The Kibatsu Mecha NFT collection was created by Jerry Liu, an artist, and animator. Kibatsu Mecha is both a collection and a story NFT consisting of 2,222 characters that are hand-generated and fully animated.
The lore of Kibatsu Mecha goes as follows: Kibatsu Mecha, including its pilots, live in the Megacity Kibatsu and in its surrounding areas. They are rumbling in one of the most dangerous and spectacular fight circuits called the Ataki Arena. They are fighting for a number of reasons including thrill, glory, revenge, riches, power, honor, love, and survival.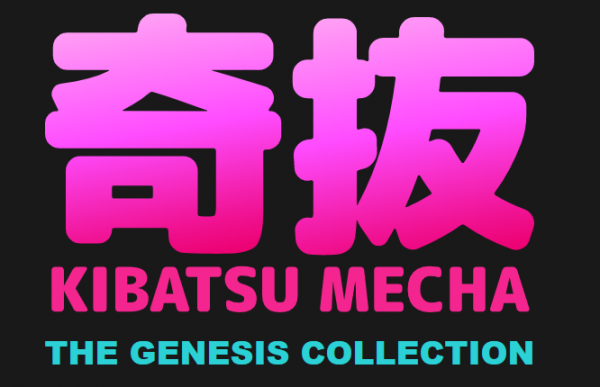 Kibatsu Mecha vary in rarity and they also feature a combination of seven traits. A small number of the Kibatsu Mecha NFTs have a "mega rare" title. These will also have unique characteristics which are not in the characters in Kibatsu Mecha's collection.
Doodles
Doodles consists of a collection of 10,000 NFTs. The Doodles NFTs consist of hundreds of exciting visual traits that have been designed by Burnt Toast. The hand-drawn Doodles features various characters including aliens, cats, mascots, skellys, and apes.
The Doodles collection features dozens of costumes, rare heads, and colorways consisting of the artist's palette.
Ownership of Doodle offers some unique privileges such as the ability to vote on the NFT's community-driven features as well as on future products and events. Doodle's whole roadmap is a collaborative experience between collectors and project designers/architects.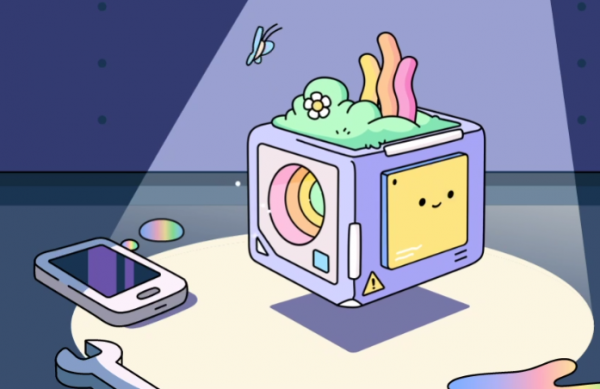 Doodles has also created a community bank, "Doodlebank", the NFT's treasury which is community-governed and will be channeled into funding new experiences. The Doodlebank holds more than $5.5 million in funds.
Doodle began with the launch of its Spaces Doodles project and its NFT since had a very unique progression. Space Doodles consist of personal spaceships for every Doodle. Every Space Doodle has been generated from than 200 audio-visual traits and also comes with stats reflecting the competency of a user's Doodle in its spaceship. The Space Doodles, along with the accompanying stats, will also be applied in future Doodles experiences that will enthuse the wider NFT ecosystem.
Women Rise
The WomenRiseNFT consists of 10,000 randomly generated NFTs created by the internationally-acclaimed visual artist Maliha Abidi. The collection aims to create an inclusive and diverse NFT space by adding more women characters and also donating a percentage of the primary sales to funds that cater to gender equality, education for girls along with mental health in marginalized societies.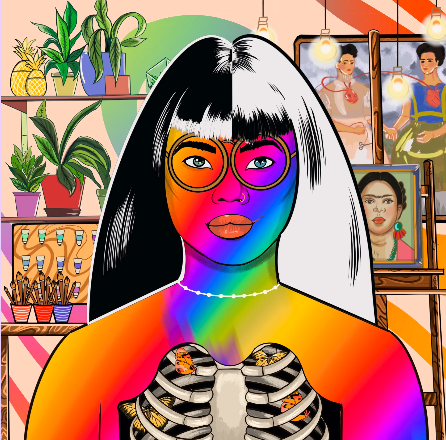 Decentraland
The Decentraland virtual world has its own Decentralized Autonomous Organization (DAO) where the virtual space users are in control. Decentraland is one of the best ways to experience the metaverse. The game still has some shortcomings such as its simple graphics, and poor sound, and its gameplay still has some ground to cover.
Decentraland's edge is that it allows users to participate in the ongoing development of what is one of the earliest templates for virtual worlds. Future metaverses will, in many ways, take the form of Decentraland. Decentraland emphasizes the community and blockchain-enabled features.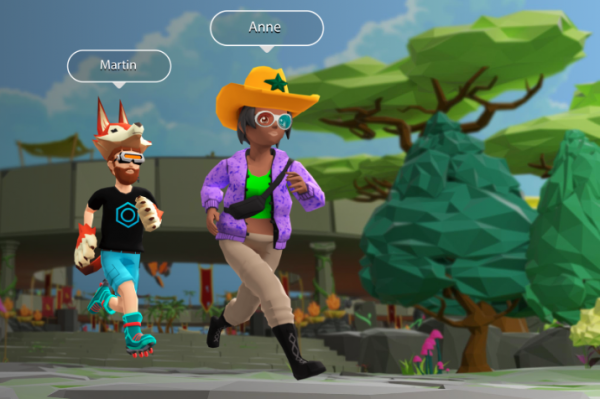 The world of Decentraland is powered by a marketplace consisting of virtual in-game assets such as wearables, land, and much more.
Besides, the proto-metaverse of Decentraland is relatively accessible. You only need a web browser along with a cryptocurrency/digital wallet such as MetaMask. The wallet is not a requisite condition but having it enhances the experience as it enables you to keep all digital assets including collectibles, LANDS, and names safe.
https://virtualrealitytimes.com/2022/09/27/top-metaverse-nft-projects-to-check-out-in-october-2022/
https://virtualrealitytimes.com/wp-content/uploads/2022/09/Crypto-Baristas-600x424.png
https://virtualrealitytimes.com/wp-content/uploads/2022/09/Crypto-Baristas-150x90.png
Business
NFT
NFT has seen a whirlwind growth over the past two years. At a time when the trajectory of the metaverse was hitting a snag in some areas as some leading players pull back investments following the pandemic and fears of a global economic slowdown, NFTs became the runaway success...
Rob Grant
Rob
Grant
[email protected]
Author
Virtual Reality Times